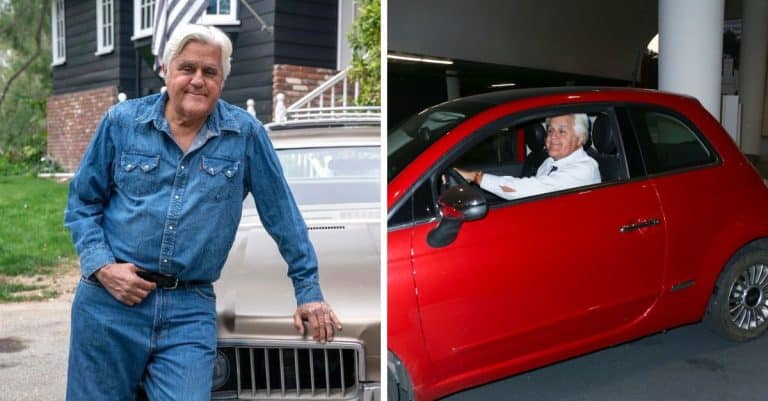 UPDATED 8/9/2023
American television host and comedian Jay Leno is one of the greatest collectors of automobiles around. His garage houses over 180 cars and 160 motorcycles, a number which continually increases as he does not sell any of them (hence his being a collector). The Jay Leno's Garage host has only been known to have sold one of his cars, a Tesla Model S, in about thirty years. The car was once responsible for his daily transit. In fact, when Jay auctioned off the car, he took the new owners on an exclusive tour of his garage, showing off some of the many exotic automobiles he owned.
He has highly diverse collections, ranging from technologically advanced supercars to vintage American cars, all of which are stored in his garage located in Burbank, California. Except for Ferraris, the list includes amazing cars like Rolls Royce, Bugatti, and McLaren. His issue with Ferraris was discussed in an episode of Jay Leno's Garage, where he states he "never liked dealing with the dealers."
Jay Leno's Worth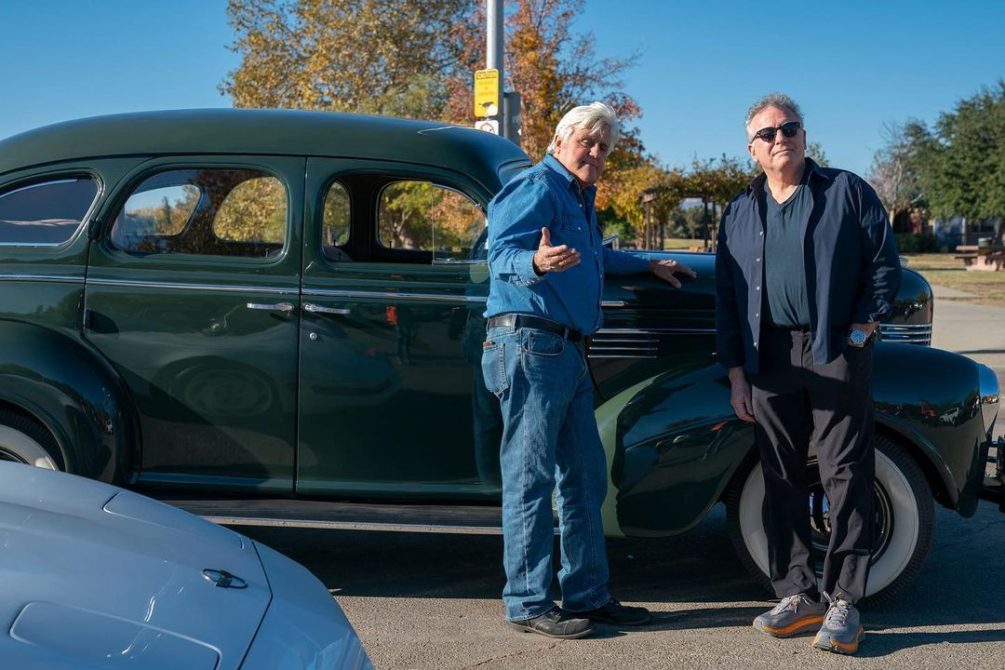 To operate and maintain the vast number of expensive automobiles owned by someone like Jay Leno, it is important to note how wealthy the person is. He has amassed quite a fortune from his career on stand-up comedy tours as well as TV hosting. According to estimates, he currently has a net worth of about $450 million, and his annual income stands in the range of $10 million to $15 million.
Jay has revealed that at some point he had not touched the money he got from his time at NBC as host of The Tonight Show, but survives on the revenue from his shows and his car-associated dealings. Despite the cost of the cars in his collection, it only accounts for a meager percentage of his net worth. According to the DuPont Registry, the rough estimate of his car collection is billed at $52 million as of July 2022. However, this figure seems a bit off because just 12 of his most expensive cars are worth above $40 million.
Based on statistics, if his car collection stands at $52 million, it only accounts for 8.65% of his fortune, which is so negligible in relation to people's perspective. However, all his one-hundred-and-eight-something cars have a story connecting them with Leno. Some of them are antiquated limited editions that had to be restored, while others were based on custom orders.
Leno's amazing collection of cars includes the following.
Lamborghini Miura S
This luxury sports car is rated as the first proper supercar and changed the auto industry's face at its launch in 1966. Joe has two of this car; a 1967 version and a 1969 model. On an episode of Jay Leno's Garage, he stated that the car is "pretty well sorted" and also explains how he finds it difficult to believe that the Miura is unreliable and bad to drive.
Leno said the car is his daily driver, and the only alteration he has done is to add a set of heavy-duty cooling fans to combat the hotness of California. Although he has never publicly announced how much he purchased the car. The price of a similar one from the model year goes for £1.25 million ($1.49 million) at RM Sotheby in 2019.
His claim of using an expensive Lamborghini as his daily car seems very crazy, but he said that his frequent usage of the car is one of the major reasons why it is reliable as opposed to the ones that are kept in the garage for long without use. Even though he has many other cars in his collection, he makes sure to use all of them as the occasion demands much to the amusement of people living in Burbank who get to see his amazing collections.
American Lafrance Fire Truck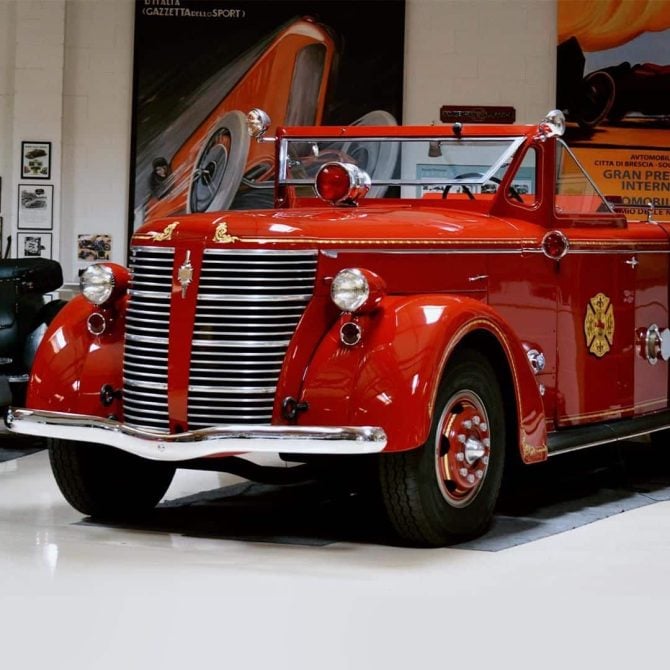 The 1941 American LaFrance Fire Truck is one of the vehicles in his garage that stands off from the others. He stated that it was given to him for free by the Burbank Airport. The car was purchased new by Warner Bros Studios and was sold to the airport to be used by the fire department. After years of usage, it was abandoned at the end of the runway.
However, after 9/11, certain changes were made in the aviation sector, which called for the removal of the truck from the runway, so it was offered to him if he could get it off the runway. Gladly accepting the challenge, he and his team got it into his garage and converted it to a motorcycle carrier.
The reconstruction includes the removal of the water tank, which was replaced with a cargo bed, and installing a lift gate in the rear to aid the lifting of a motorcycle into the bed just at the push of a button. A surprising part of the story is that the truck had never been registered throughout its 80 years, thus making Jay the first registered owner.
Mazda Cosmos 110S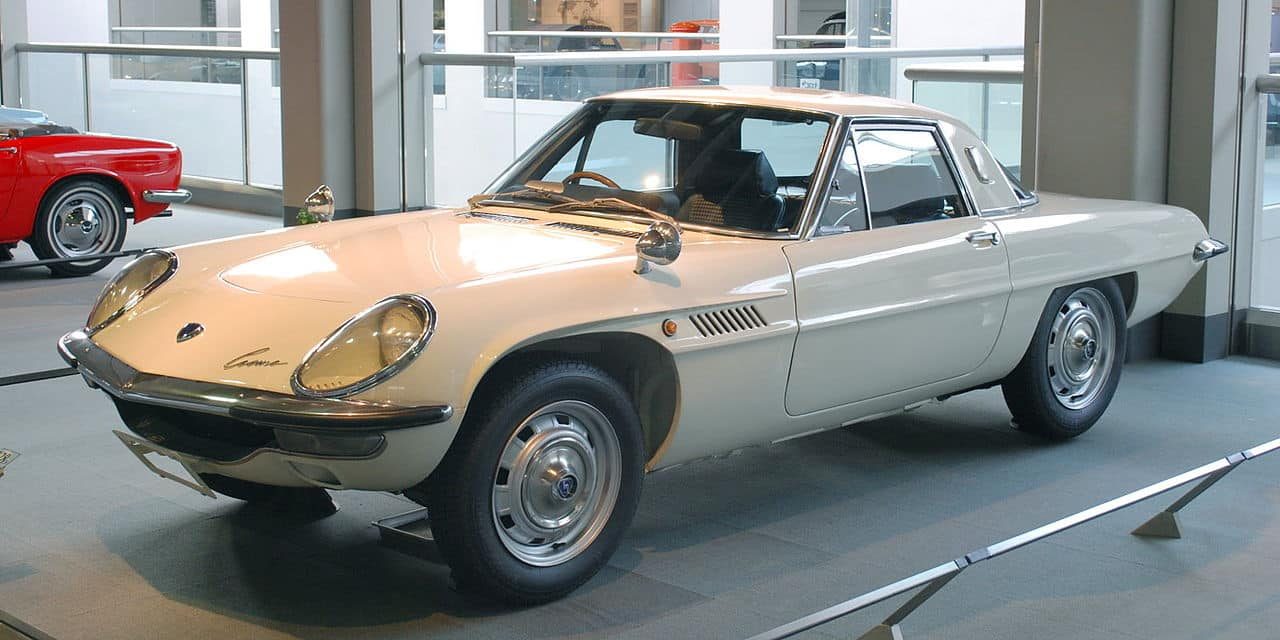 The car retains its original body, but the mechanical components have been reconstructed. Firstly, the engine was changed to that of a Mazda 12A rotary which was used in the RX-13 and the first set of RX-7 because the original engine was seized and corroded. Using custom-made parts, he also changed other components such as the carburetors, oil filters, and exhaust system.
The reasons for these modifications were that he wanted a high-performance car and also because the car's original parts are not available, especially in the US. The original version of the Mazda Cosmos goes for $100,000, but Leno's Cosmos might be a little lesser in value because of the alterations.
GT Porsche Carrera GT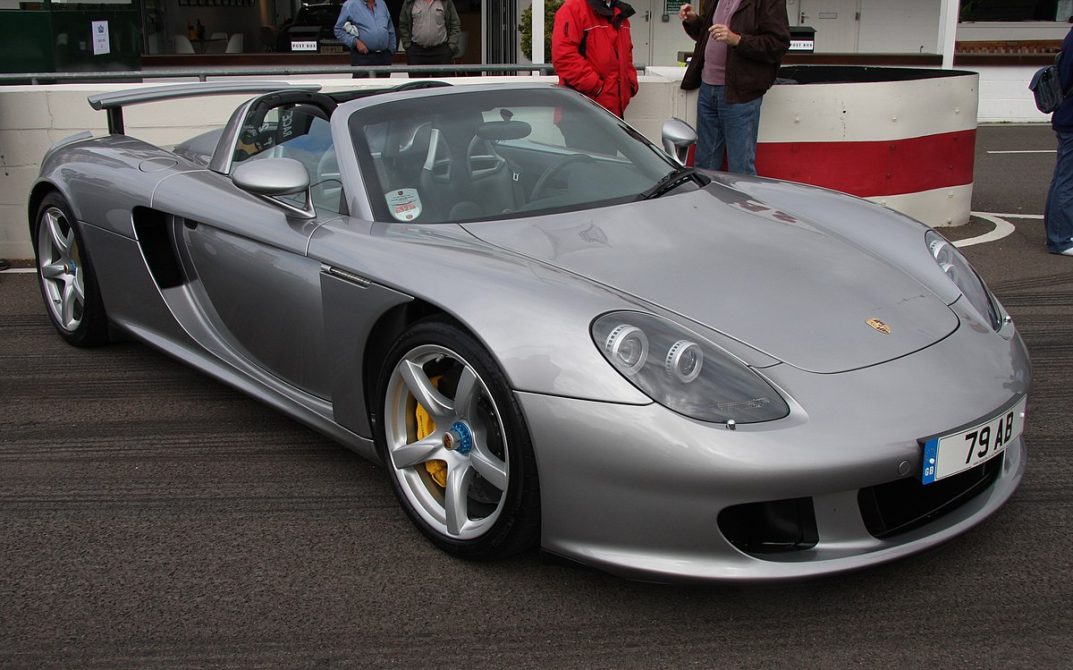 He purchased the new car in 2004 and has retained the ownership. He never used the car much when he first got it, because he had a busy time with his TV engagements. However, when he eventually could drive it, it did not feel so good to him, and he wondered only to discover that the shocks had failed. This was replaced, and the car became new again. Another mishap occurred when it stopped abruptly halfway through a corner, making him nearly lose control of the car.  Upon investigation, the problem was said to have been caused by a faulty battery connection.
The car manufacturer invited Leno and his Porsche to a Florida event to showcase its capabilities and get media attention. Leno drove at a "high-190 mph" for 25 laps and lost control when he raised his foot off the throttle at the wrong time, leading to the car spinning six times before finally stopping. The accident produced no fatalities to both people and the car itself. While profiling the car on his YouTube channel in 2020, Leno stated that he has now become enamored with the car despite all of the accidents, and he tags it "the last proper analog Porsche."
Mercedes-Benz 600 Kompressor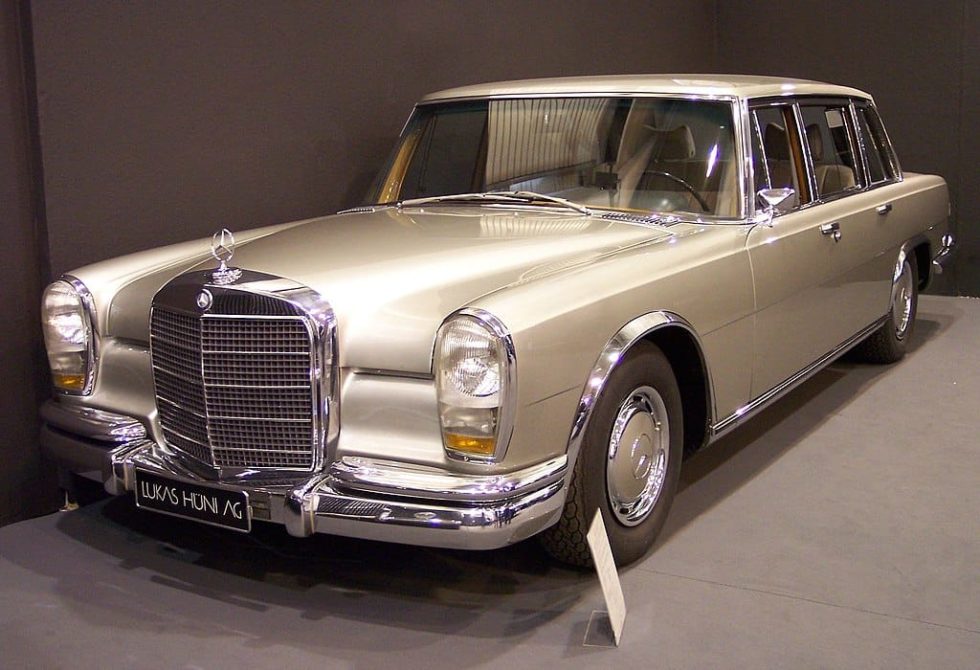 Leno worked at a Mercedes-Benz dealership before his career moved into stand-up comedy. He developed a passion for the brand during his work at the dealership. Purchasing the 600 Kompressor was a thrill for him, and it remains one of his best cars of all time. This is so because he believes the car was "the only Mercedes-Benz machine built without regard to cost."
When it was launched in 1963, it was the most expensive car in the world, with a price tag of around $22,000, which was way higher than the price of a Rolls-Royce. To relate the ostentatious value of the car, Leno describes how he spent $11,500 just to replace a window switch because it works on hydraulic and an old system that only a small number of people in the world have the technical knowledge of.
The 600 Kompressor price ranges from $80,000 to $200,000 according to the history and specifications, but Leno's variant is worth way more than the average as it has had some modification by a specialist in Wisconsin.
McLaren F1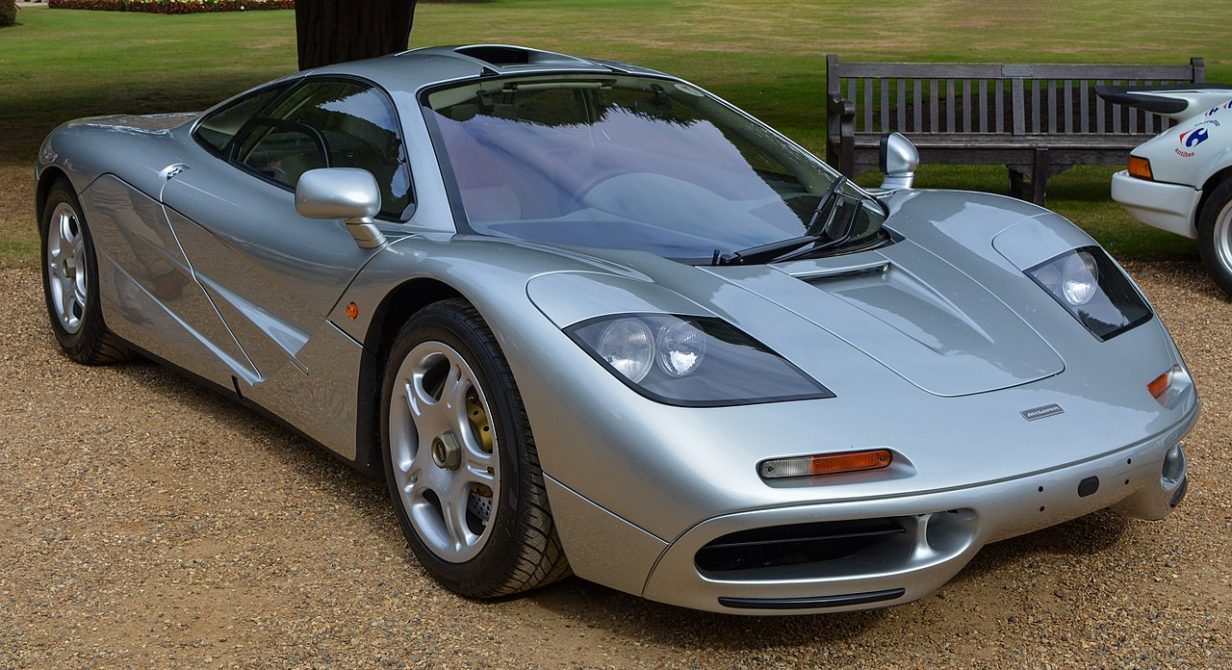 This sports car is also rated as one of the most expensive ones in Leno's collection. The McLaren F1, with its central seat and a 620 horsepower BMW V12 engine, was named the fastest production car in the world in 1998, holding the title for seven years until Koenisegsegg CCR and Bugatti Veyron emerged, leaping to new heights a couple of months after each other. The car today is priced at about $20 million even though Leno bought his' at a seemingly lower price, and thus he called it the "best investment [he] ever made."
In an episode of his show on YouTube, he made a joke about driving at a speed of 150 mph on a service road unknowingly because the car had him confused.
Mercedes-Benz Car Transporter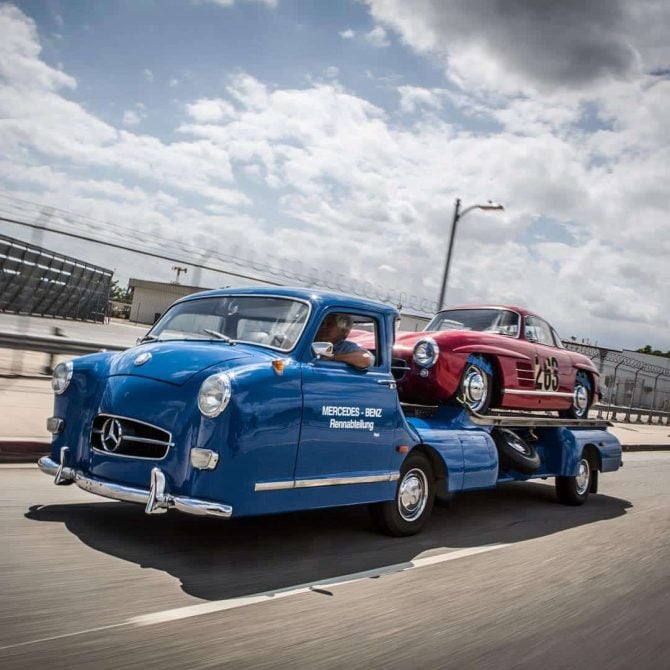 The transporter series were made in the '50s, so the brand could get their cars from the race track back to the factory for overnight repairs. Fitted with the 300 SL Gullwing engine made it the fastest car transporter in the world at that time. After some period of usage, it was crushed because of its enormity. The Benz company was forced to build a new for display at their museum in Stuttgart one because of the public agitation that grew from the crushing.
However, Leno's transporter was built from the prototype of a Swedish engineer. Leno's team fitted it with a better engine, suspension, and air conditioner, an improvement from the earlier undrivable version. The truck is used to move his Mercedes-Benz 300SL Gullwing.
Hispano Suiza V8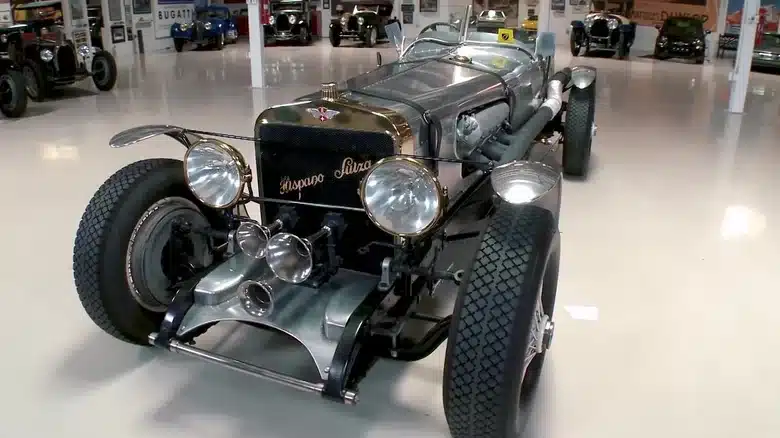 This outstanding car is a blend of spare parts from the World War I period. It has one of the biggest engines ever to be used by a car, an 18.5L Hispano-Suiza V8 airplane engine that gives out about 300 horsepower. It was discovered dumped in Australia and was subsequently auctioned at  Pebble Beach in the '80s.
Leno bought the junk, and his team took up the repairs, which took a lot of effort as most parts had already fallen apart and had to be rebuilt. According to Road and Track, the car uses a bus transmission that moves all the wheels and can reach a maximum speed of 125mph. Also, starting it requires eight gallons of oil, some of which must be sprinkled into certain parts of the engine before combustion occurs.
Packard Caribbean '56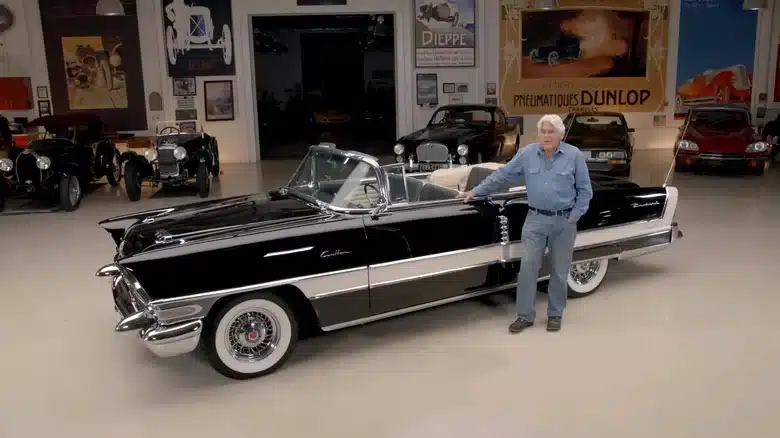 He bought the automobile recently and he never had the intention of buying a 1956 Packard Caribbean as he was already the owner of a 1955 model. He intended to restore his '55 before he saw that he could get a '56 for the same price, so he went for the purchase. His 1956 Caribbean is a highly limited version as part of the 15 black and white made and just one of about 290 Caribbeans made in 1956.
It comes with certain unique features such as a reversible interior cushion having leather on one side and cloth on the other to be reversed in hot and cooler weather. Also, it has a self-leveling suspension which enables it to glide smoothly on the road. Leno showed this while sitting on the rear side of the car and lowers it. The car's suspension took over to bring it back to its original height.
Mercedes-Benz 300SL Gullwing
This exquisite piece of machinery is another of Leno's most valuable cars. It cost almost a whooping eight figure. He purchased his own from a storage unit in the desert of California, but the real amount he paid to lay his hands on it and that used for the restoration work is unknown.
He had to do a lot of repairs to make it roadworthy. Writing in his column on Popular Mechanics, he states that the whole part of the drivetrain had to be rebuilt and the spare parts needed to be ordered from Mercedes-Benz Classic Center at a substantial price even for him.
GM ECOJET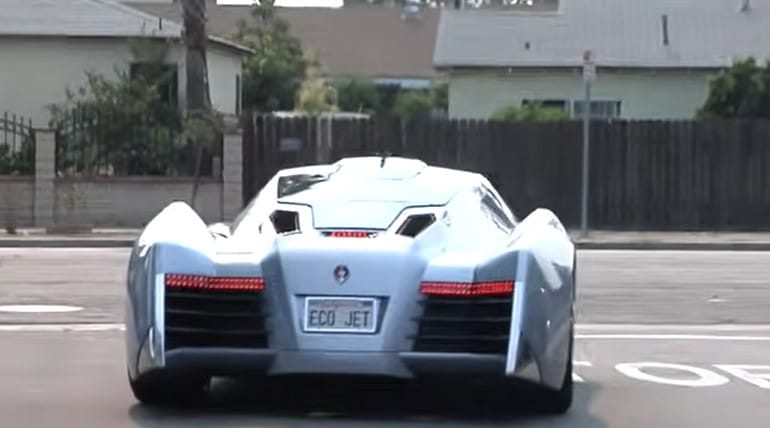 This car was specifically ordered for production by Leno, which is a rare feat that cannot be done by just any random collector. He and Bernard Juchli, his Chief Engineer, drew his idea about the car. After the initial sketching, Leno approached General Motors to produce the car with a corvette Z06 chassis and a 650-horsepower Honeywell LT-101 turbine engine.
It was launched at the SEMA motor show in Las Vegas in 2006, made out of carbon fiber, and uses biofuel, which gave it the name "Eco." Leno took American astrophysicist and author Neil deGrasse Tyson on a high-speed test drive of the car in 2016 on an episode of his show which got one of the windows blown off.
McLaren P1
Despite having a lot of cars in his garage, he was excited when his McLaren P1 was delivered to him as it was the first to ever land on US soil. To celebrate this, he made a special episode with Mike Flewett, McLaren's CEO, in which he continued to shower encomiums on the car throughout the video.
He gives a description of the car as "dancing down the road," saying that it gives the driver a more involving experience than other hypercars. Also, he talks about the ability of the car to change from road to track mode effortlessly. His love for the car made him use it up to 880 mileage just five days after he got the delivery.