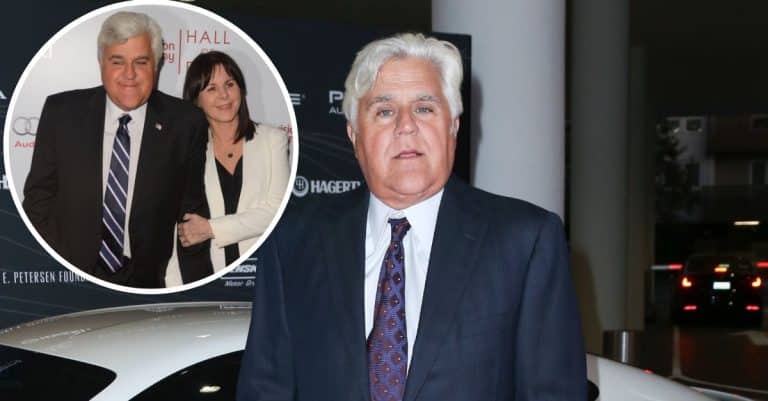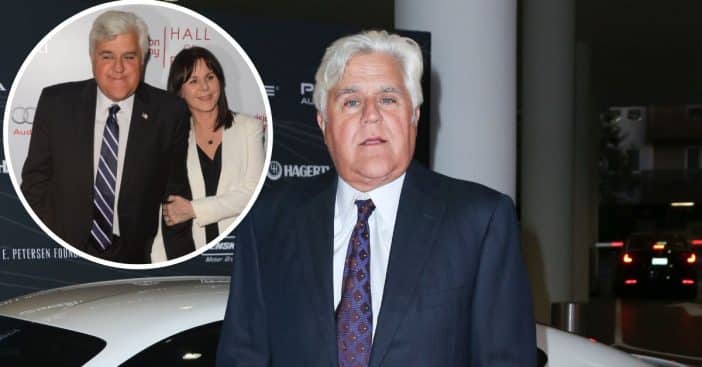 Jay Leno is known by most of his fans as an avid car lover. His collection is one of the world's largest having over 150 automobiles and a hundred motorcycles. Apart from this, he also has a person in his life whom he loves perhaps even more than all the cars in his garage- his wife of over forty years.
The one-time Tonight Show host met his wife, Mavis, during his performance at the popular Comedy Store in the '70s. The duo fell in love and tied the knot in 1980. Although Jay is a public figure, Mavis is a highly private person, working hard to support her husband and build a career for herself in the background.
Mavis Leno gives details on her first meeting with her husband, Jay Leno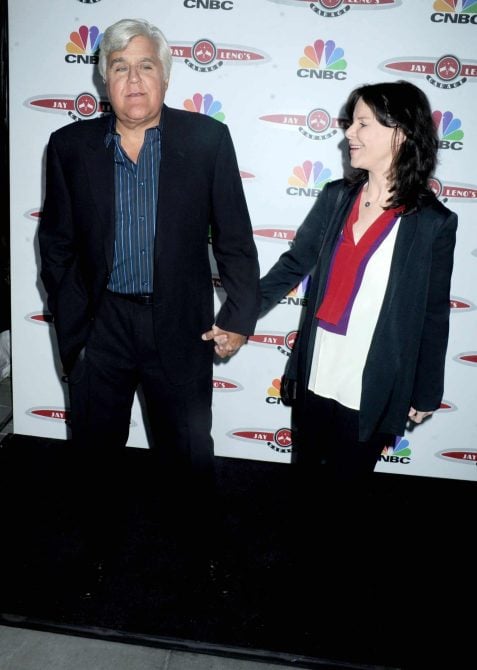 Mavis Leno shared details on how she met her husband in an interview with Los Angeles Times. "It was in January — I don't remember the day. But at the time I thought, 'Holy s—! That comedian is gorgeous!' I had gone to the Comedy Store with my girlfriend because I was writing comedy with some partners. Friends kept saying, 'You have to hang out at the Comedy Store and the Improv," Mavis revealed. "You'll meet people who can give you jobs.' The first time I went, they sat us front row center — that means you're this far from the comic. And there was Jay."
A few minutes later after Jay's performance, the couple met and chatted for a while. "I needed to go to the ladies' room. What I didn't know was in the Comedy Store back then, that area was the only place for the comedians to hang out," Mavis recalled. "So when I came out of the bathroom, he said, 'Are you that girl in front?' And I said, 'Yes, that was me.'"
Mavis Leno reveals that she never intended to get married nor have kids
The 76-year-old revealed to People in 1987 that she did not think about getting married for once in her life. "I always had this idea that I would never get married," Mavis told the outlet. "But with Jay, I began to realize that this was the first time I was ever with someone where I had a perfect, calm sense of having arrived at my destination."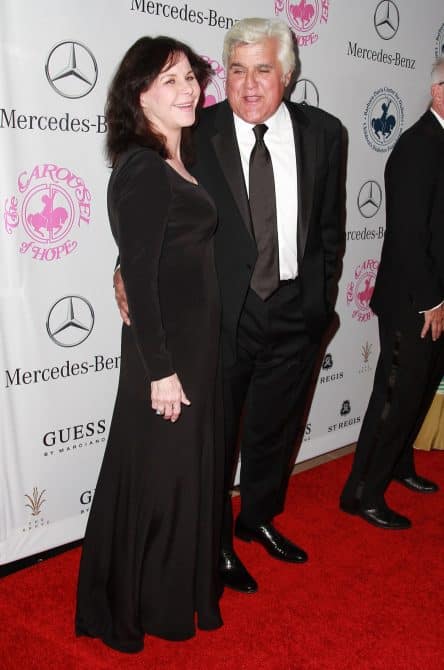 Mavis and Jay Leno have no kids together. Mavis stated in a 2014 interview with Washington Post that she influenced their decision not to have children. "I would see a very attractive young woman and a thousand times smarter, and she's living in this little tenement hovel with her husband, Ralph, and then this Ed Norton, who has an even hotter wife. These men spend all their time talking about what a drag the wives are and asking how can they get away from them. It's perfectly obvious the women are the ones trapped," she revealed. "I remember telling my mother when I was 7 or 8 that I was never going to get married or have children. To me, this is the way women get caught."
Jay Leno gives the secret to his lasting marriage
Jay Leno's marriage to Mavis is over four decades and the couple is still strongly committed to each other. The 72-year-old highlighted the secret that has kept their union for so long in an interview with People. "Not screwing around is a huge key. You can do a lot," Jay disclosed. "You can leave your underwear on the doorknob for the rest of your life if you don't screw around."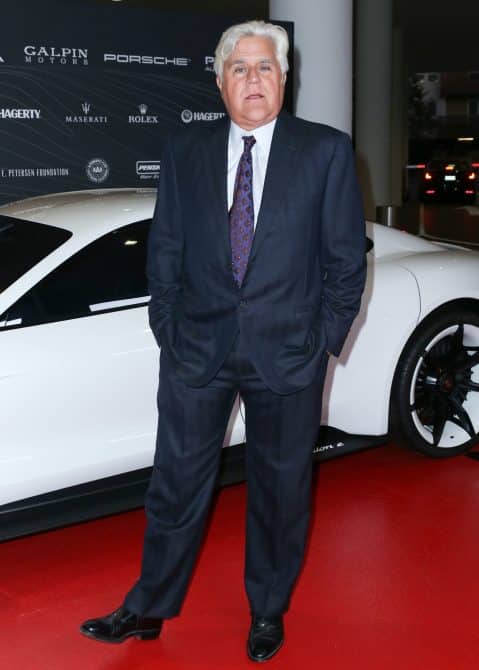 He further explained that the choice of a partner should be based on the heart, "All jokes aside, I always tell guys when they meet a woman, 'Marry your conscience. Marry someone who's the person you wish you could be and it works out okay.'"
Who is Mavis Leno, Jay Leno's wife
Mavis Nicholson was born September 5, 1946, in San Francisco, California where she had her childhood years. The 76-year-old had her high school education before earning a degree from Emerson College, in Boston, Massachusetts. Mavis disclosed that she was influenced into activism by her father who was an ardent feminist. Although she is known as the wife of Jay Leno, Mavis joined the Feminist Majority Foundation's board of directors in 1997 and is the chair of their campaign to stop gender apartheid in Afghanistan.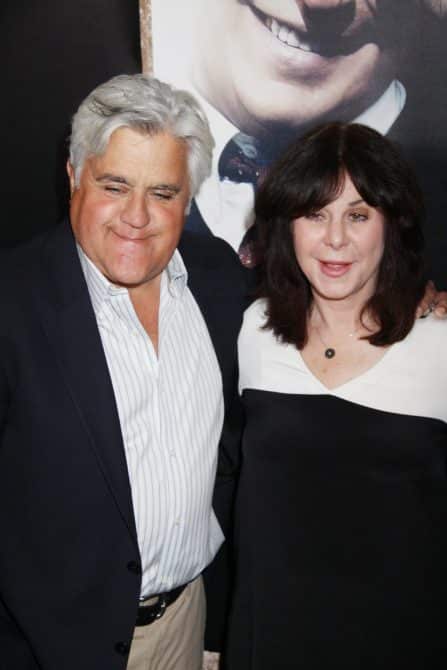 The 76-year-old revealed to L.A. Times in 2009 why she decided to lend her voice to Afghan women. "The Taliban was so egregious and so extreme that if women who were free to speak did not speak, we might as well say to the entire world, 'No matter what you do to women, no one cares, just go right ahead,'" Mavis said. "I promised the Afghan women that I am not one of those Americans who has no attention span, and as long as this situation persists, I will be in there. Tenacity isn't just the most important thing, it's the only thing."