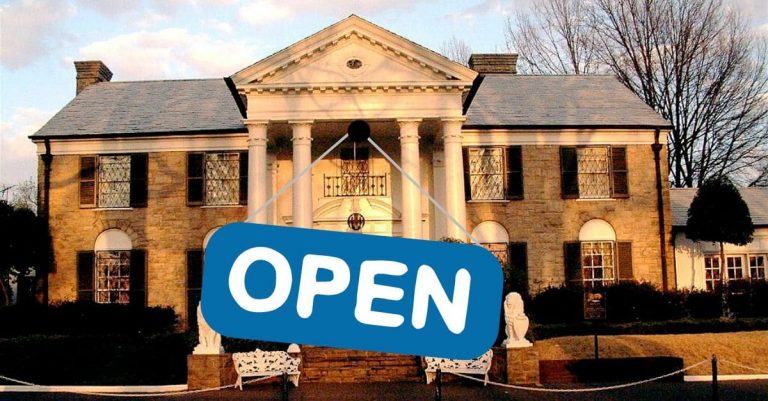 Elvis Presley's former home turned museum has been closed since mid-March due to the coronavirus pandemic.

Graceland will reopen on Thursday, May 21, 2020.

In addition, they will require visitors to wear face masks. 
Like many tourist attractions all over the world, Elvis Presley's Graceland has been closed due to the coronavirus pandemic. As restrictions are lifting in Graceland's state of Tennessee, Graceland will reopen on Thursday. However, tours and visits will look a little different for the time being to keep all of the tourists and employees safe.
For example, they are reducing the hours of the museum for now. All employees and visitors must wear face masks and they are limiting the number of people in the restaurants at once by 50 percent. At the door, there will be temperature checks for employees and guests.
Graceland will reopen this week
https://www.instagram.com/p/B_h27s9nPxb/
There will also be a lot of hand sanitizing stations around the museum. Joel Weinshanker, managing partner of Graceland Holdings released a statement that said, "We are helping Memphis and Tennessee to get back to some sense of normality."
RELATED: Chef At Graceland Shares Recipe For Elvis Presley's Favorite Sandwich
https://www.instagram.com/p/B_5Ey8onxka/
The employees released fun behind-the-scenes videos while the museum was closed. They shared a closer look at Elvis Presley's microwave, that he purchased for $600, likely in the late '60s or early '70s! They have also shared some of Elvis' favorite recipes.
Will you be planning a visit to Graceland this summer? Or will you wait until the coronavirus pandemic has fully passed? Graceland released a fun video to share the news that they reopening. Watch below!