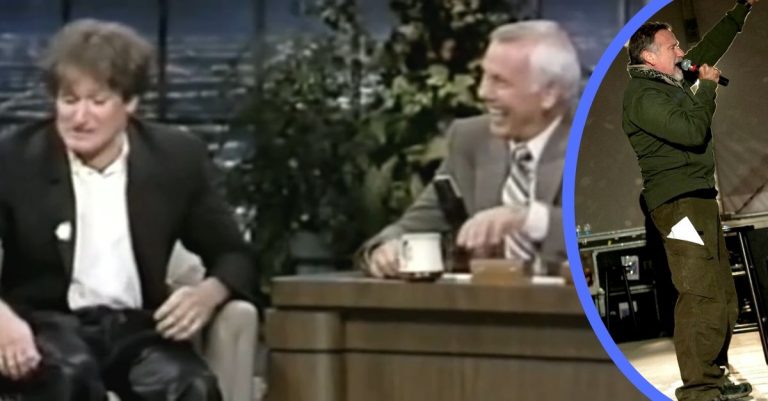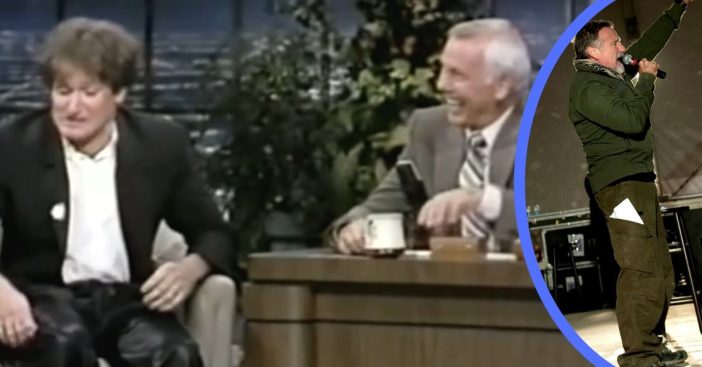 Talk show hosts have the important responsibility of keeping things interesting. They have to maintain the excitement for the live audience, viewers at home, and guests seated next to them. While the host learns to engage everyone, it does certainly help if the guest can meet them in the middle. No one made that easier than Robin Williams, every talk show host's dream of a guest.
Needless to say, the man was always like a whole show all by himself. But he also knew how and when to play off of others with great success. When a host needed to know the show would flow naturally, comfortably, and amusingly, they had to look no further than Robin Williams.
Any talk show with Robin Williams would be something special
As Emily Yahr pointed out, Robin Williams had a remarkable power on any talk show. There were no talks of upstaging or, in the opposite direction, boredom. In fact, he simply tore down any pretense of barriers, including decorum. David Letterman, normally measured in his reactions, burst out laughing from Williams' antics. And who could forget his first appearance on The Tonight Show with Johnny Carson? Watching the event from 1981 is both bittersweet and stunning, now.
RELATED: Pink Recalls When Robin Williams Improvised Comedy Routine For Her When She Lost At The Grammys
There are countless ways to enjoy Robin Williams' work, both on talk shows, in movies, and during his own sketches. His new YouTube channel honors his biggest jokes and most beloved moments. But for the moment, we focus in on what a dream he was for hosts who always needed things to flow easily. Public speakers sometimes fear dead air, or prolonged silence. Nothing about Williams was idle. He put his mind, voice, and body into every bit; watching him engaged all the senses, as a lot of his humor had a physical element to it too.
Williams knew when it was a team effort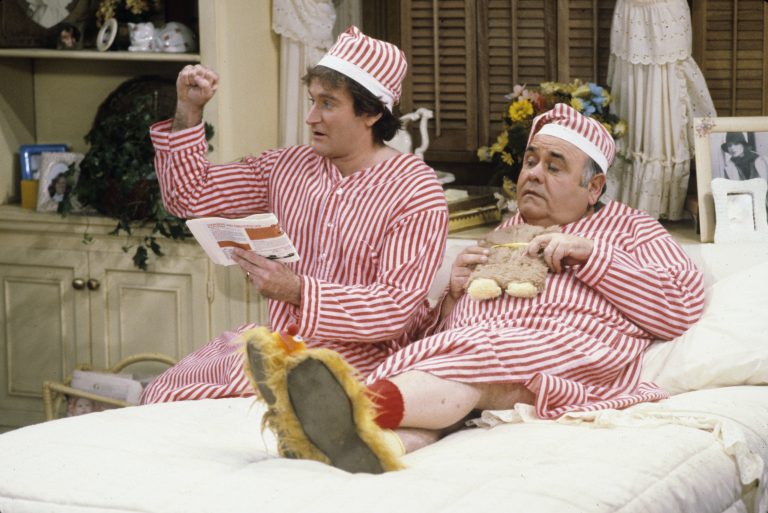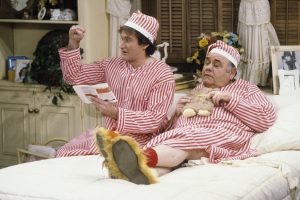 Robin Williams was not just great for his solo contributions to live talk shows. He also understood respect and team playing. When Williams appeared on Johnny Carson's show with Jonathan Winters, the routine changed a bit in a significant, meaningful way. Many comments point out – and respect – the fact that Williams did not run the show by himself. Instead, he sat back and became something of an audience member to Jonathan Winters.
"You can tell Robin hangs on EVERY word Winters says. That was his hero," one comment wrote. Another pointed out, "This is the only time I ever saw Robin COMPLETLY sit back and let someone else take over. This is how you can tell he really, really, really looked up to him." A lot of Winters' comedies recorded for the Verve Records label are considered classics. Segments like these represent a meeting of several genius minds in one go. Both men made Carson's job easy and Robin Williams proved once again he always knew how to play it on shows like these.
And finally, Carson's final Guests… Robin Williams & Bette Midler…