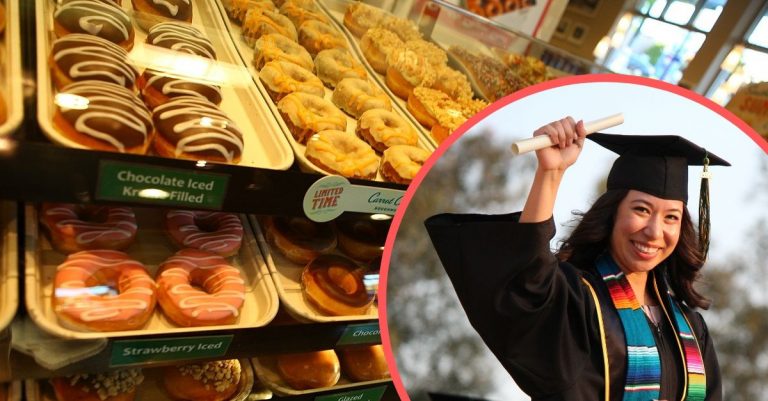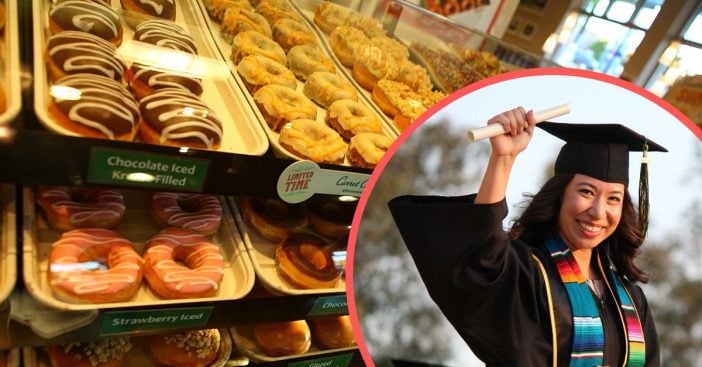 Krispy Kreme is giving away free dozen donuts to 2020 graduates. 

High school or college graduates can get free donuts for a limited time. 

They are hoping to ease the blow of missing a regular graduation due to the coronavirus pandemic. 
Unfortunately, college and high school graduates are not able to walk across the stage due to the coronavirus pandemic. Many schools are holding virtual ceremonies. To help brighten the spirits of these young kids, Krispy Kreme is giving away a free dozen to all 2020 graduates. This news comes after they gave away a dozen donuts to healthcare workers as well.
The assortment of donuts will spell out 2020 in three rows. How cool is that? Graduates must wear their cap, gown, class shirt, class ring, letterman jacket, or some type of school apparel to get the free dozen. The event is happening on May 19, 2020, and the donuts will be available to purchase from May 18 to May 24 at participating locations.
Krispy Kreme is giving away free donuts to 2020 graduates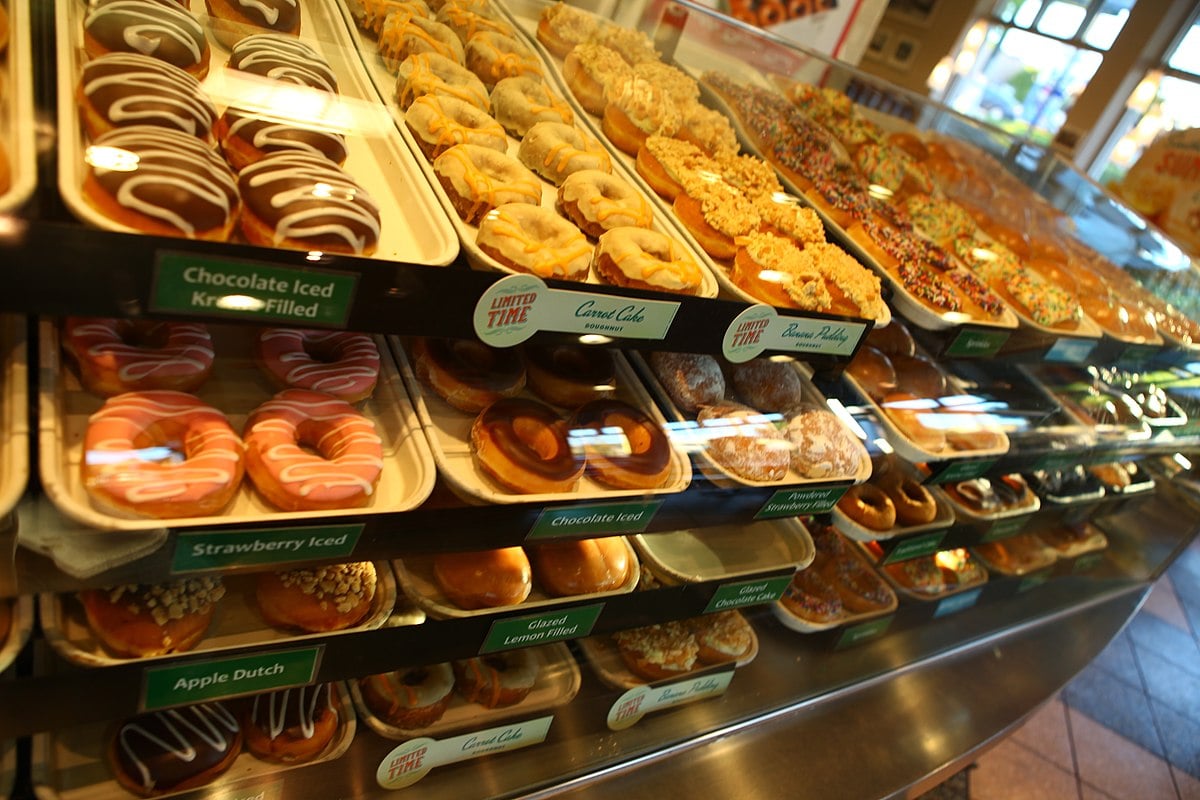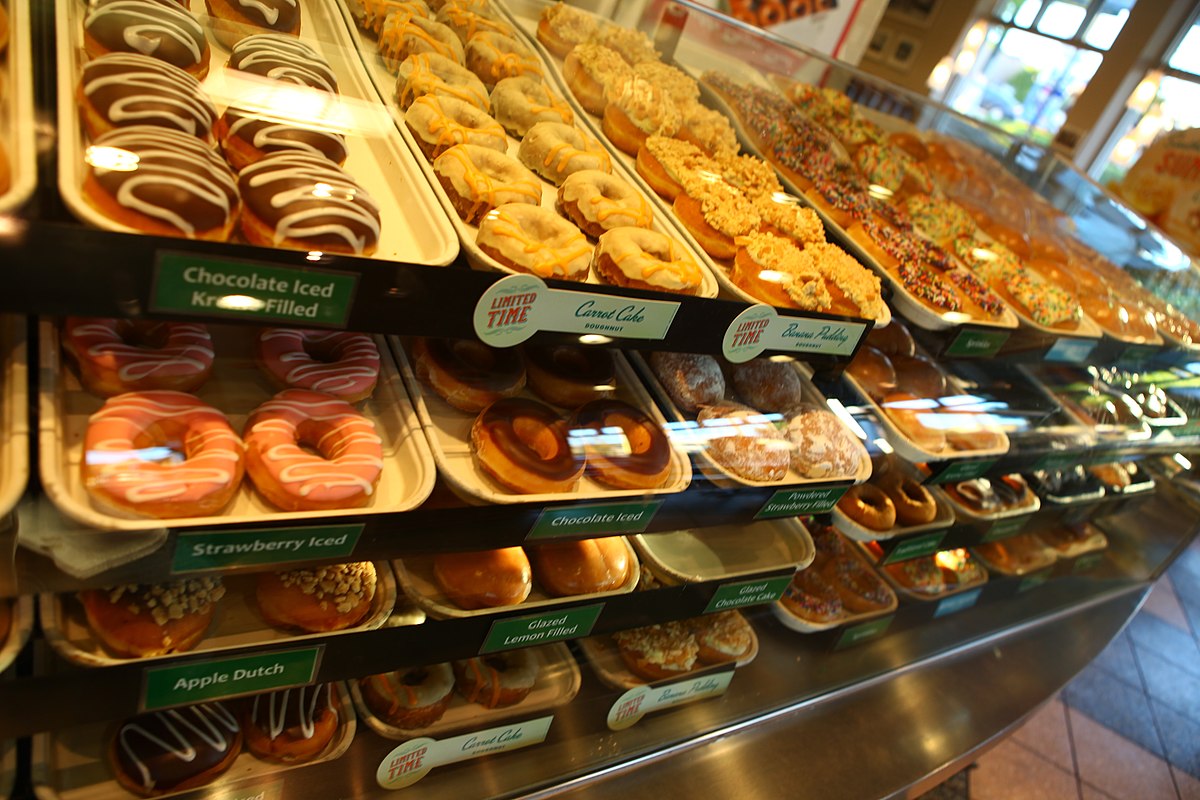 Dave Skena, Krispy Kreme's chief marketing officer said, "We feel for all of the high school and college seniors. We wish they had that moment of walking across the stage and getting their diploma. We can't replace that … but we thought we could help them safely have a little fun and enjoy a special 'Graduate Dozen' on us."
RELATED: Krispy Kreme Will Soon Be Delivering Your Favorite Donuts Nationwide
In addition, Krispy Kreme said the flavors included in the dozen are Chocolate Iced Kreme Filled, Strawberry Iced Kreme Filled, Cake Batter Filled, Chocolate Iced with Sprinkles, Strawberry Iced with Sprinkles, and Yellow Iced Original Glazed Doughnuts."
If you know a graduate, be sure to let them know so they can get free donuts!