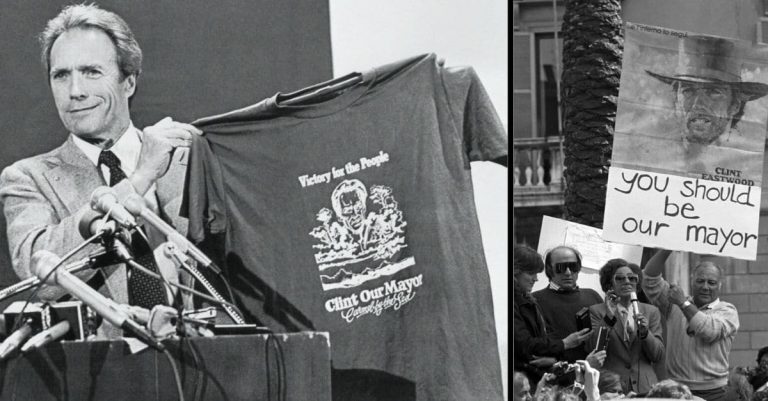 We all know Clint Eastwood as an impeccably talented actor and director, but he had a political side to his career as well. On April 8th, 1986, Eastwood was elected mayor of Carmel, CA, defeating incumbent Charlotte Townsend. The seaside town only had a popular of a mere 4,500 people. It was the perfect place for Eastwood to call home. He originally did not even want to be mayor. However, after clashing with the city council over building office buildings on some of his property, he took matters into his own hands.
Eastwood actually began taking residence in Carmel in the early '70s and even bought property and opened some small businesses. He thought that the local shopkeepers and business owners were getting screwed over by the council. However, this had been going on long before Eastwood even started living there.
Clint Eastwood, mayor of Carmel, CA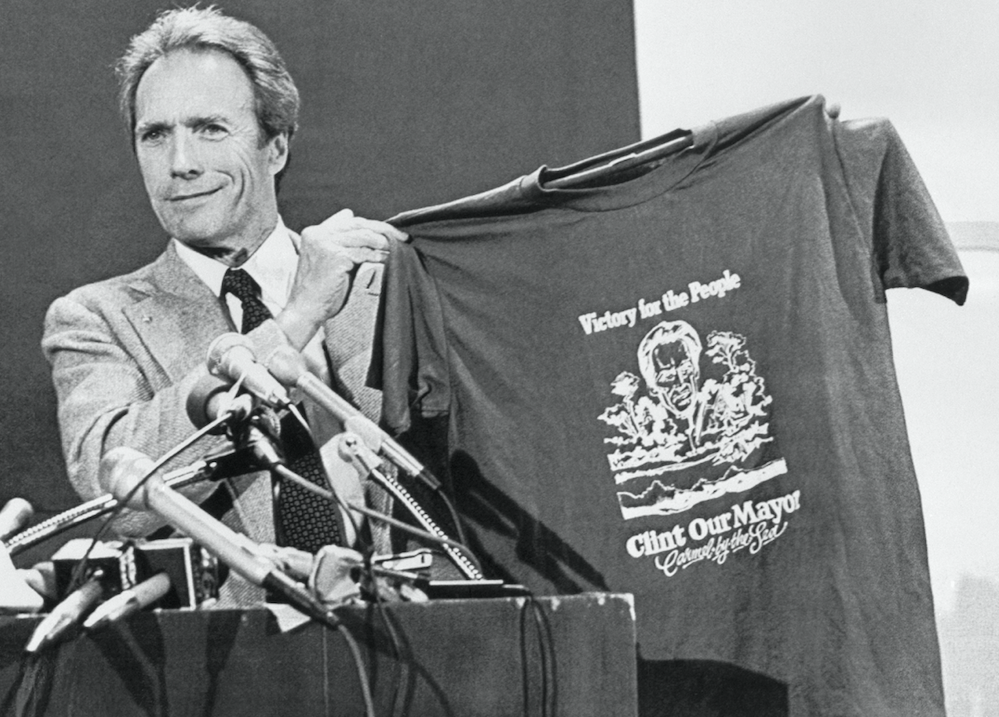 It was actually back in 1929 that the council decided the following. "The City of Carmel-by-the-Sea is hereby determined to be primarily, essentially and predominantly a residential city wherein business and commerce have in the past, are now, and are proposed to be in the future subordinated to its residential character."
RELATED: The One Thing Clint Eastwood Won't Tolerate On Set Are Distractions
From that moment on, there has been a lot of back-and-forth between the city residents. Some of them liked the way Carmel was, while others felt they were getting the short end of the stick. Nothing came to a head until the 1980s though and Eastwood was actually often attacked for being pro-business.
Accusations of being pro-business
Eastwood didn't confirm his run for mayor until just hours before the deadline and even conducted a phone survey to see if it was worth running at all. It was actually the incumbent mayor who called Eastwood "pro-business" after he sued the council for placing ludicrous restrictions on an office he was designing. Eastwood responded to these claims by the incumbent mayor in an interview, saying, "I'm not pro-business. I never have been. The only person who says I am is my opponent. I want to help build bridges."
As a result, Eastwood won by a landslide. He claimed 72 percent of the votes with 2,166 people voting for him. He was asked if he wanted to be called "Mr. Mayor" from now on, to which he responded, "Nah, it's just Clint." In his victory speech, he mentioned his plans to make the town more business-friendly. "I would like to think that we can now take the community out of the hands of the few and put it in the hands of the many, the people of Carmel."
Some of his new guidelines turned Carmel into a spot for tourists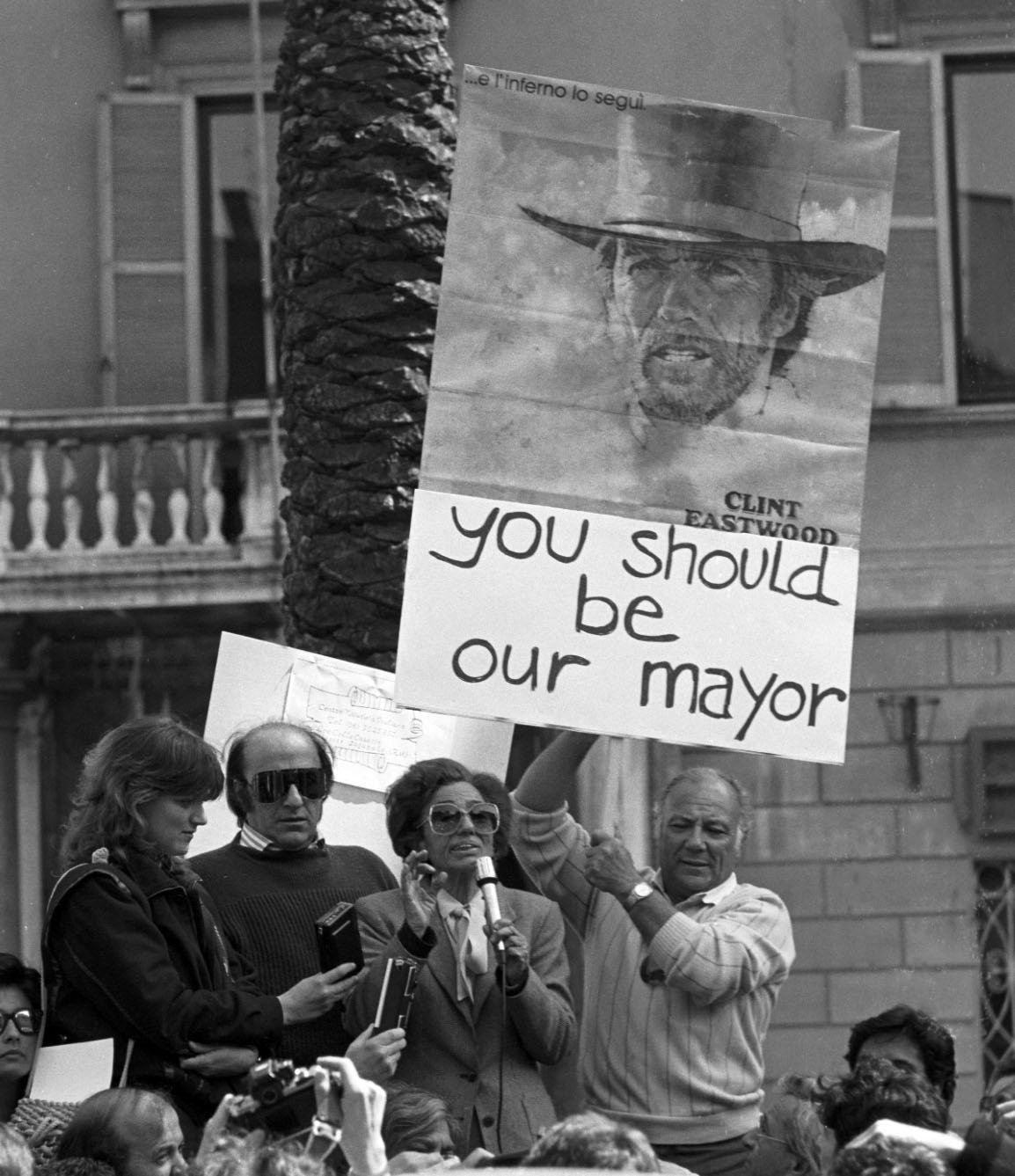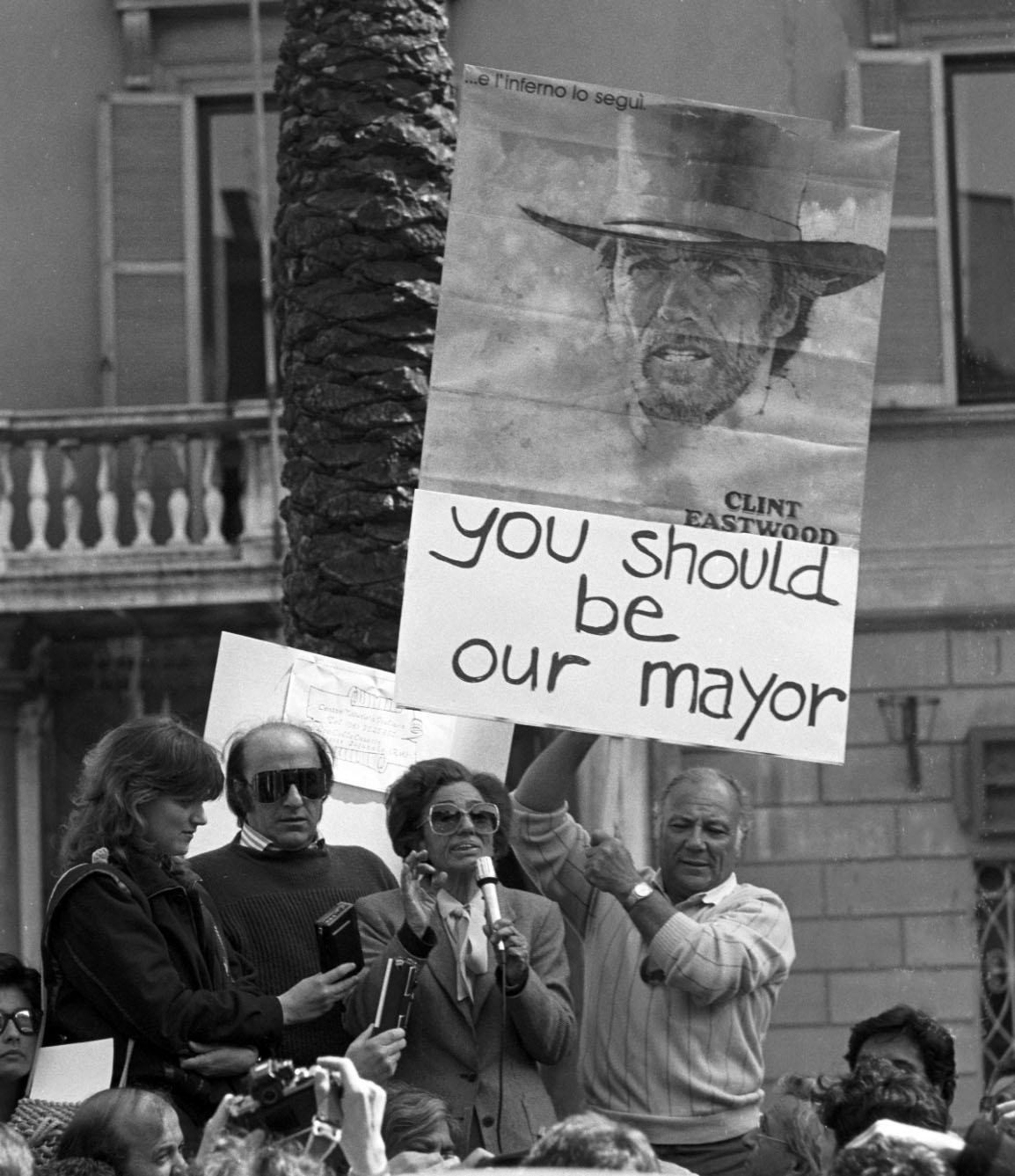 Some of Eastwood's earliest moves as mayor included making the town more tourist-friendly. He made it possible for more and more restaurants to open, created a library annex, public restrooms, and parking lots specifically for tourists. Many people were excited to have one of the most beloved actors in Hollywood as their mayor. But, many also argued that Carmel was becoming a tourist trap.
Because tourism had increased, there was less available parking for residents. Traffic filled the streets and fly-by-night shops were selling Eastwood tchotchkes. After two years as mayor, Eastwood declined to seek re-election in 1988. His reason was that he wanted to step out of the public eye and spend more time with his family.