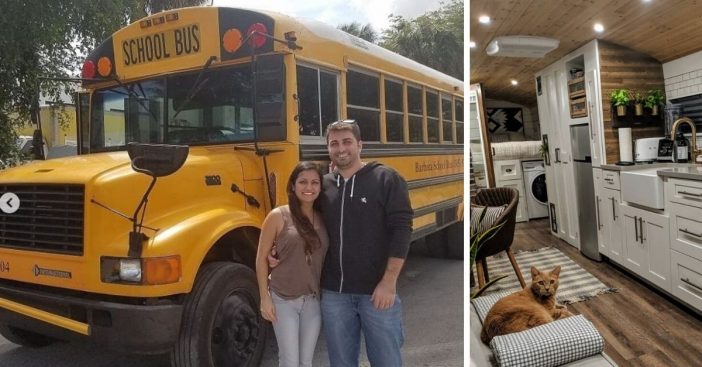 Tiny homes are still all the rage. For those who want cheaper living and to travel the world, a tiny home with wheels may be a no brainer. Many people are now purchasing old school buses and transforming them into tiny homes for travel. Follow the journey of one couple who created an adorable home from a school bus they purchased.
The entire renovation process took them about a year and a half. They purchased the school bus in Florida and did all of the work themselves to transform it into a livable home. They even installed solar panels to help them save money and energy.
Couple transforms school bus into a beautiful tiny house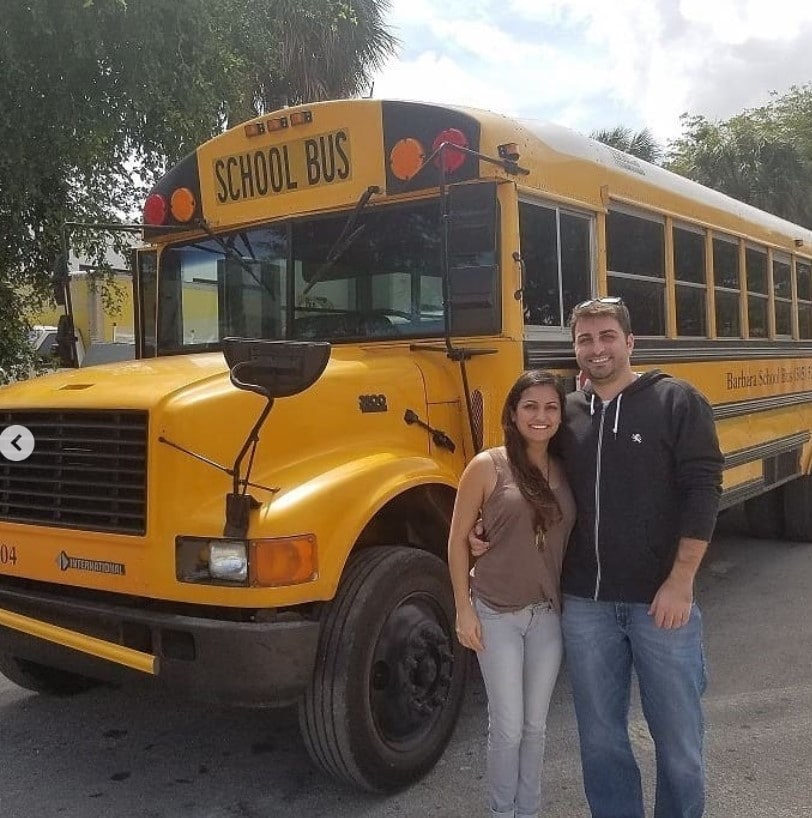 The couple worked hard to have all of the amenities they wanted in such a small space. For example, they made their bed a loft bed and put a washer and dryer underneath! It looks like they have either just a washer or one that washes and dries clothes.
RELATED: One Couple Created A Tiny Home From An Old Bread Truck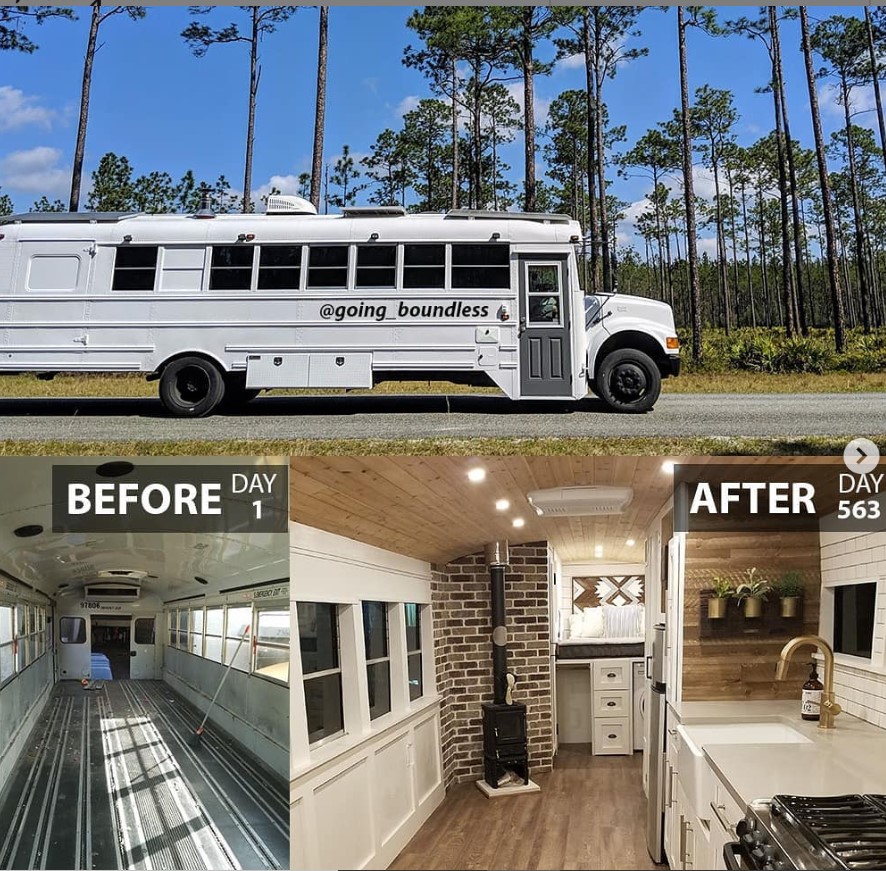 The entire look of the home is very chic! It looks like an expensive kitchen, with lots of white and wood and brick accents. There are lots of pull-out drawers for storage and even a huge sink. The bathroom also looks pretty stunning. They have a toilet, sink, and shower.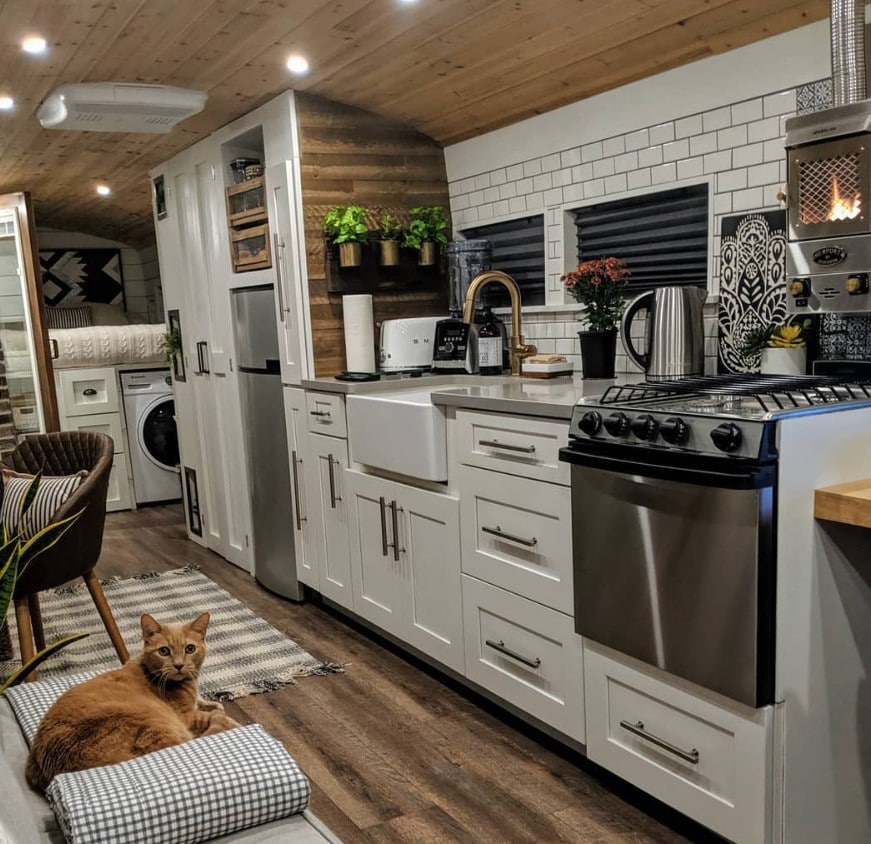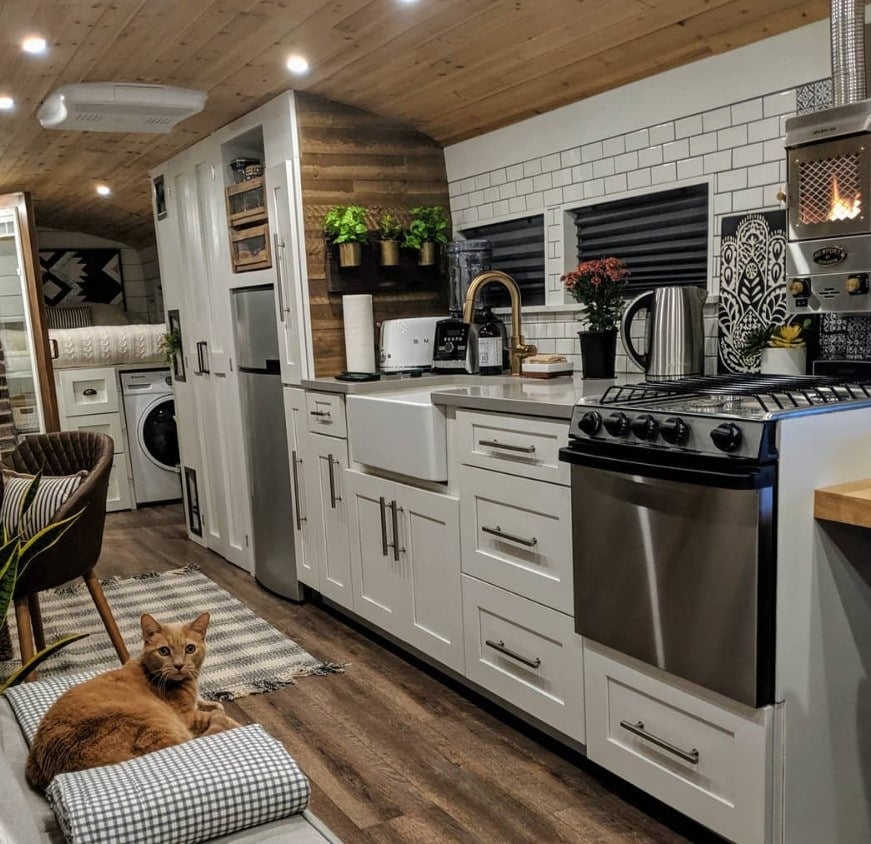 The couple also has a cat. They said at first, the cat wasn't too thrilled about the situation but got used to it within a week.
Could you see yourself living in a tiny home like this? It would be amazing to travel the country in such a luxurious space! Check out another school bus turned tiny home below: