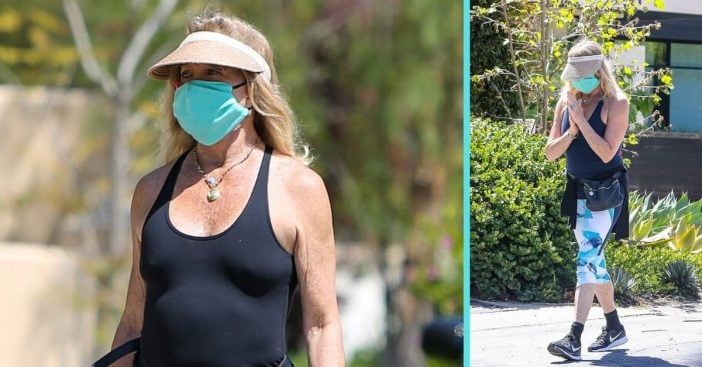 As the world combats the coronavirus pandemic, everyone has had to adjust. This requires isolating and wearing special items to stay safe and flatten the curve. Goldie Hawn herself sported a face mask as she took a routine stroll during quarantine.
These include protective equipment like masks and gloves. But that doesn't mean a person can't look stylish and enjoy themselves however they can. In Hawn's case, she donned some comfortable workout gear to keep up her daily walking routine. Breaks like these are important to keep morale up and maintain some form of normalcy until things do return to more familiar ground.
Goldie Hawn kept it safe and fun with a face mask and athletic outfit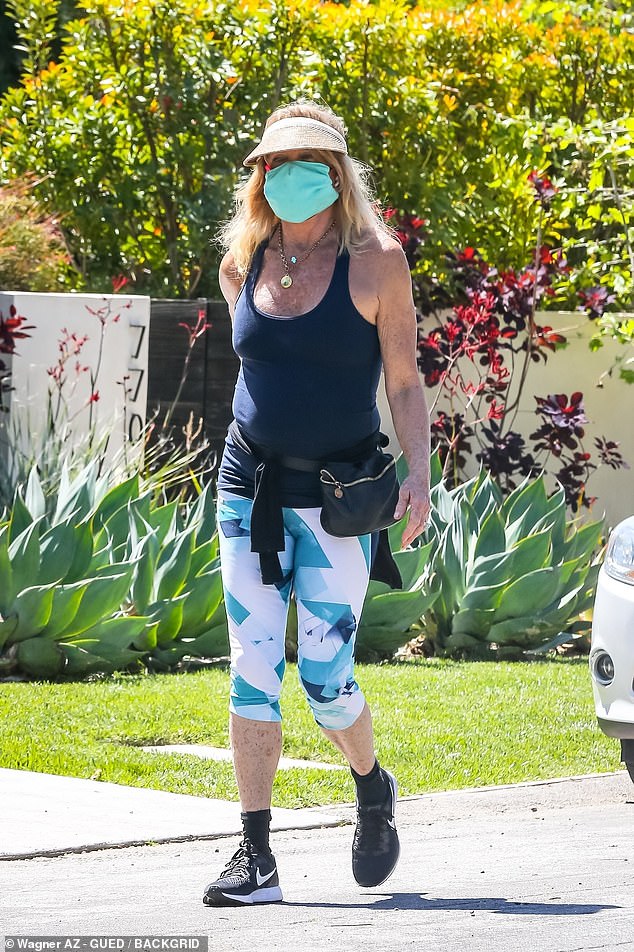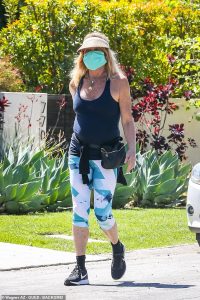 As the weather improves (mostly) with spring, it's very tempting to enjoy the fresh air. It also provides a way to have fun and break off the quarantine routines we're all in. Goldie Hawn seems to have agreed, as she's made a routine out of taking walks, now with a face mask for protection.
Her outfit appeared simple but served a lot of purposes. First, it was perfect for comfortably walking along in this generally pleasant but unpredictable April weather. The navy blue shell kept things cool while a bag on her belt likely held all the essentials. The color of Goldie Hawn's face mask matched a stone on one of her necklaces. The other pendant bore a Hamsa design. This palm-shaped symbol is believed to provide protection. Certainly, we could all use some of that.
There's always something more to think about
There's a lot on everyone's minds lately. Hawn herself paused during her walk and took a moment to press her hands together in a gesture rather like praying. Even while focusing on the present and staying safe, it's good to look to the future and that's what Hawn has been doing. She has stayed active throughout quarantine, Daily Mail reports, and has work lined up for later in the year.
Goldie Hawn (minus the face mask, probably) is rejoining Bette Midler and Diane Keaton for a wild, dramatic, and comedic ride. Almost 25 years ago, the trio starred in First Wives Club as vengeful divorcees. Now, they shall act alongside one another in Family Jewels, where they are women once married to the same man. They must spend the holidays with the children and grandchildren they've amassed over the years and marriages. Though things are still up in the air, Daily Mail reports that production is due to commence later this year.