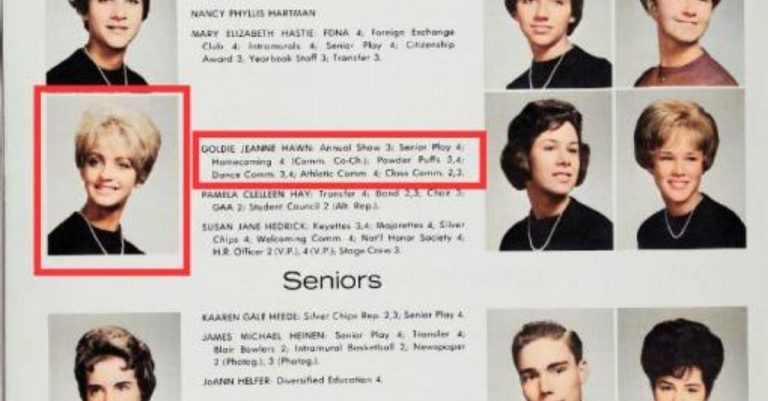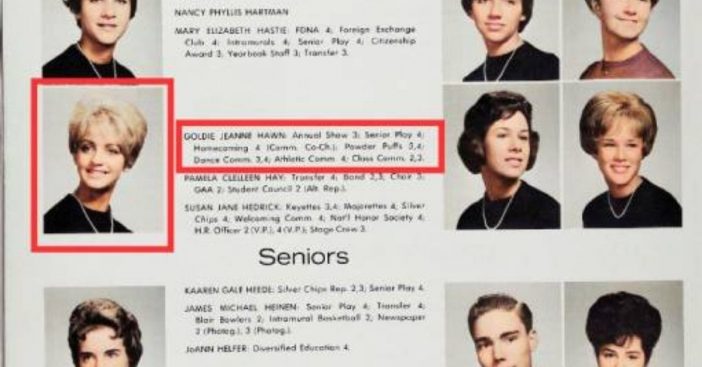 During Goldie Hawn's time in school as a teenager, she actually rocked a pixie cut hairstyle, much different from how we all see her now. Via MyHeritage, the photos were uploaded and colorized, showing Hawn's time at Montgomery Blair High School in Maryland.
The yearbook shows Hawn to have been an active member of the theatre and drama groups at school. She left school in 1964 to study drama at American University in Washington before dropping out to run a ballet school.
Goldie Hawn had a pixie cut in school!
Before landing her first major role in Rowan & Martins Laugh-In in 1968, she was working as a professional dancer in both New York and California. To this day, some of her most notable films include There's a Girl in My Soup, Butterflies Are Free, The Sugarland Express, The First Wives Club, and The Christmas Chronicles. She would go on to receive her very first Walk of Fame star in 2017.
RELATED: Goldie Hawn's Kids, Oliver And Kate Hudson, Recall Embarrassing Memory With Mom
Hawn's life and family success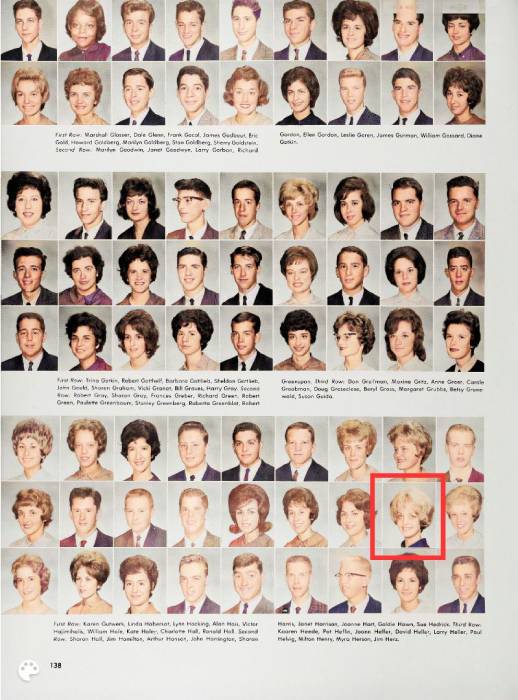 Hawn is currently mom to Kate and Oliver Hudson whom she shares with her ex-husband Bill Hudson, and also Wyatt Russell whom she shares with current partner Kurt Russell. The two recently shared why they haven't tied the knot and don't plan to. "I would have been long divorced if I'd been married. Marriage is an interesting psychological thing. If you need to feel bound to someone, then it's important to be married."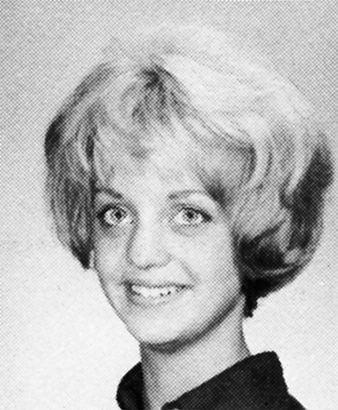 She continues, "If you have independence, if you have enough money and sense of independence and you like your independence, there's something psychological about not being married because it gives you the freedom to make decisions one way or the other. For me, I chose to stay. Kurt chose to stay, and we like the choice."
https://www.instagram.com/p/CBtKD9hHO5_/
It's clear that Hawn has definitely made a name for herself all these years and is enjoying life to the fullest!