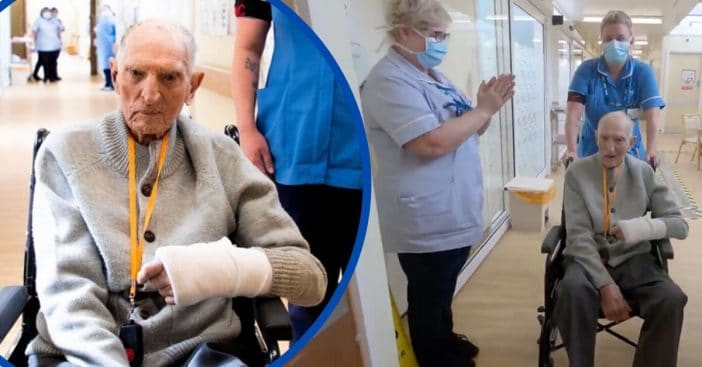 Some good news! A 99-year-old WWII veteran has beaten COVID-19! He was given a round of applause as he was discharged from the hospital. Albert Chambers is back home after recovering from the deadly virus at Tickhill Road Hospital in Doncaster, northern England. The courageous vet turns 100 in July!
Albert was admitted to the hospital three weeks ago after injuring his wrist in a fall. While he was there, he began to show coronavirus-like symptoms and soon tested positive for the virus. Despite everyone fearing the worst, he miraculously recovered. When he was being discharged, he was seen off with a guard of honor and the incredible moment was captured on video, too!
Albert Chambers miraculously beats COVID-19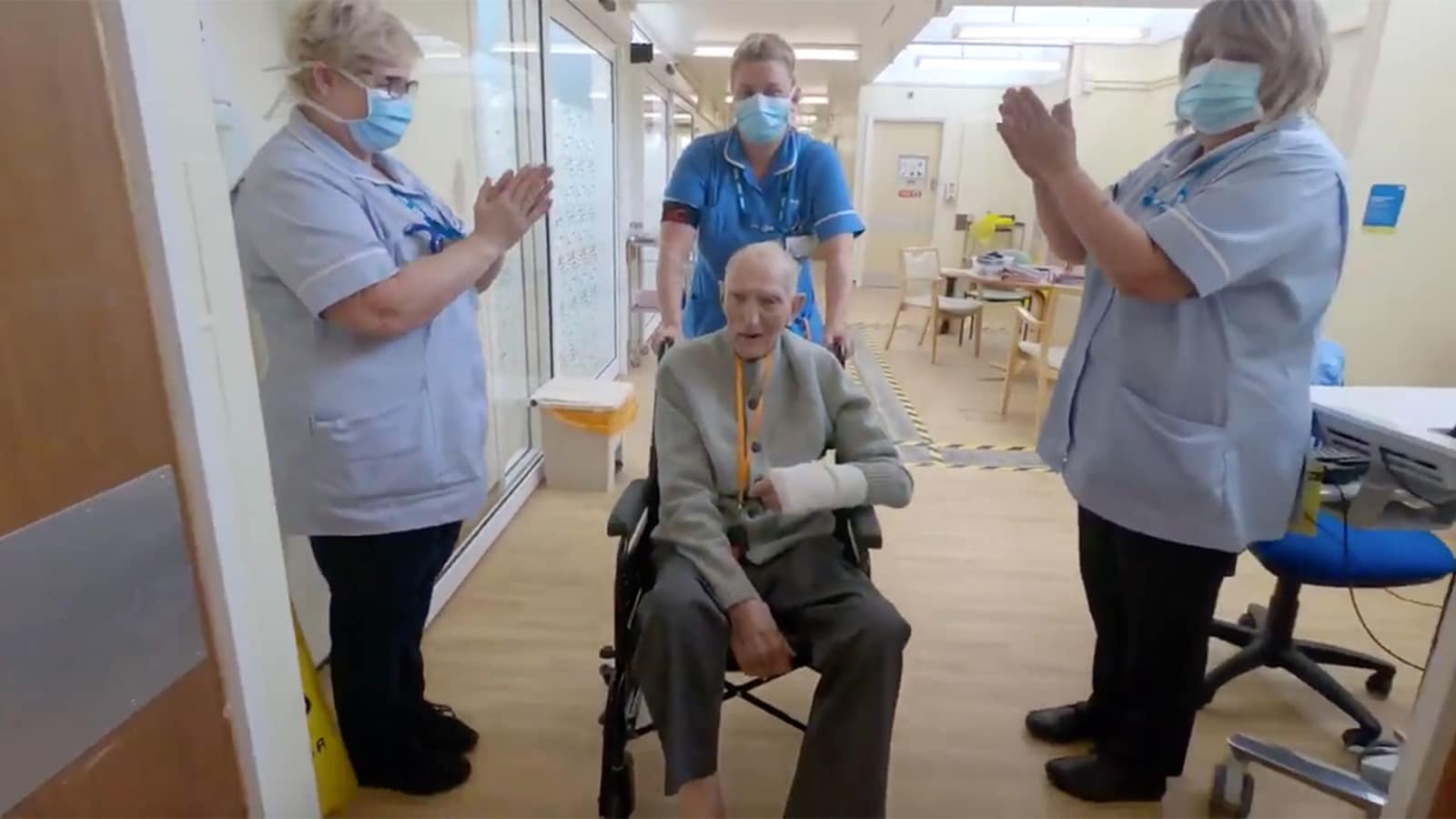 "Thank you very much, I appreciate every bit you've done for me. It couldn't have been better," Albert tells the nurses who took care of him while he was sick. His grandson, 49-year-old Stephen Gater, said that they were preparing for the worst when they learned their grandfather had contracted coronavirus. However, they say that they believe Albert's "fortitude" was what helped him pull through… the fortitude that he earned during his time as a British Army soldier during World War II.
RELATED: Coronavirus Survivor Turns 104, Survived WWII And 1918 Flu
In the midst of the war, Albert was captured by the enemy after being injured in a bomb blast in North Africa. He was then Fallingbostel in northwestern Germany and was held there as a prisoner of war for three years. After that war, he would continue to protect London's royal palaces in the Coldstream Guards.
Using his story as a message of hope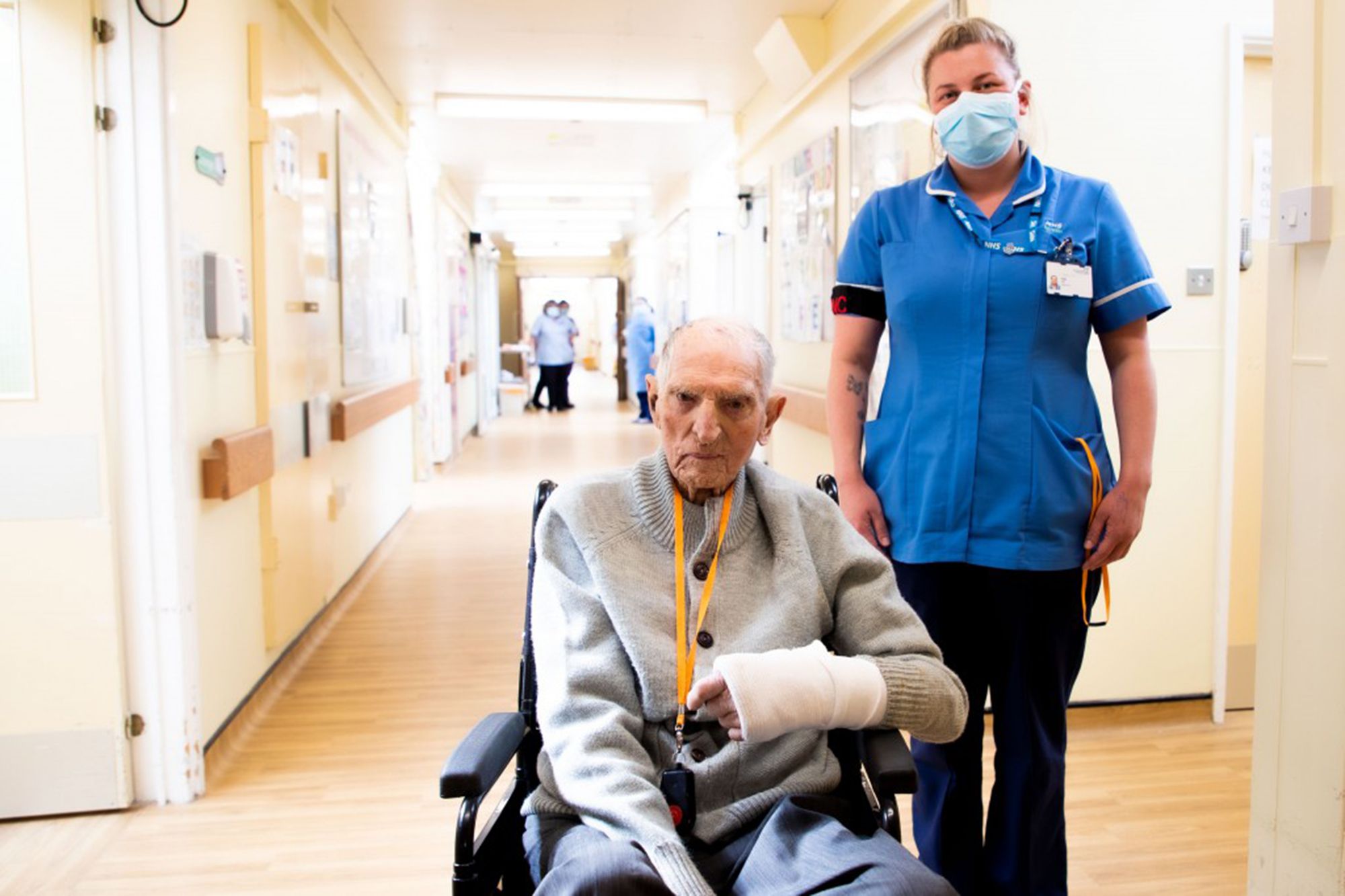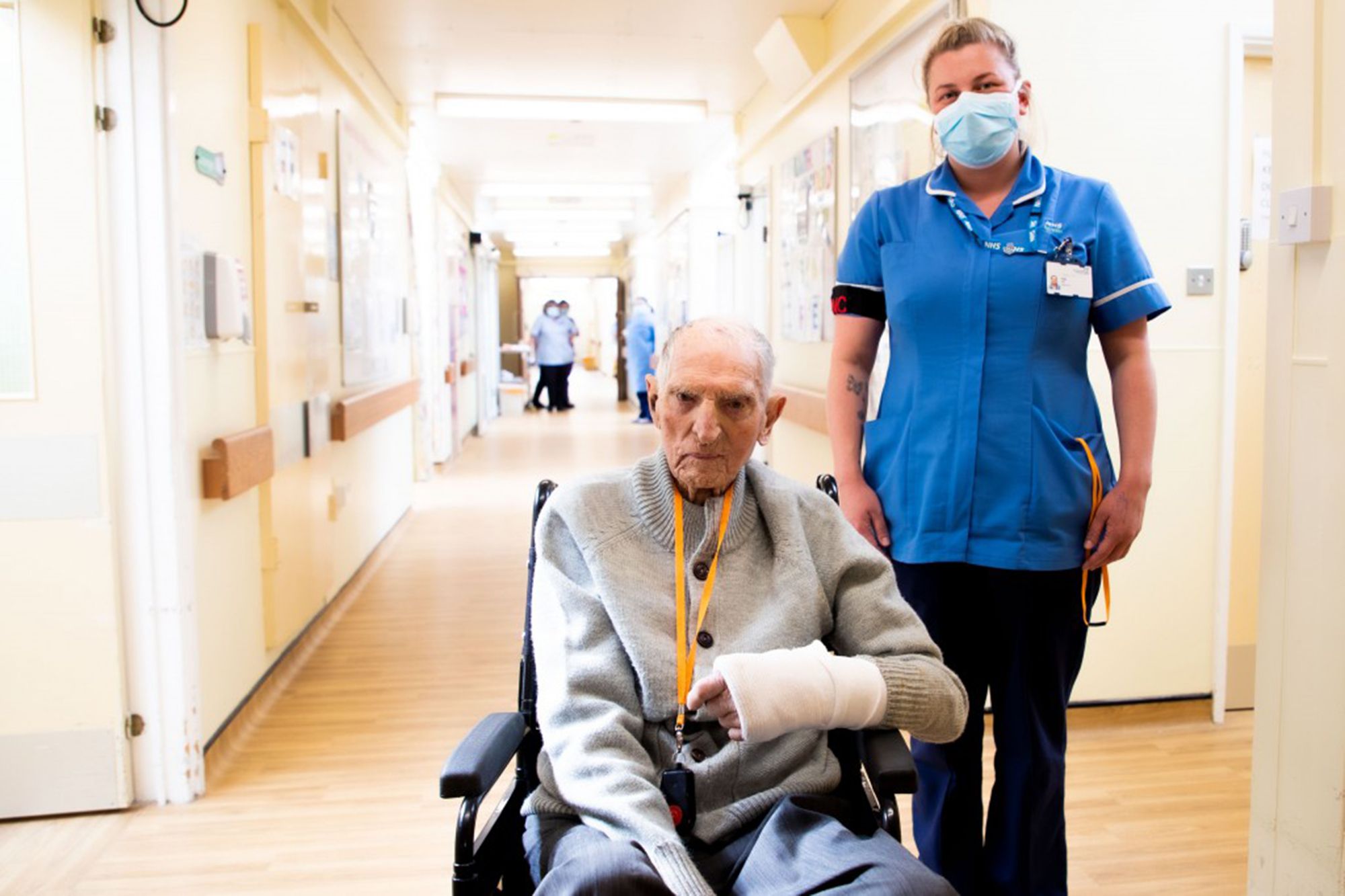 "My grandad is amazing. He's pretty incredible. He's not only survived the war and being in prison camp, now he's won the battle with coronavirus," Albert's grandson says of his grandfather. Gater also says that the family hopes to use Albert's story as a hopeful message during these difficult times.
"When we heard the news we feared the worst but he's pulled through and it's amazing — the staff there are incredible and we owe them a huge amount of gratitude. We were clapping very ferociously last night at 8 o'clock along with everyone else. It's testament to the care he was getting and his positive attitude and his fortitude." We're so happy to hear that Albert has recovered and is resting at home now!