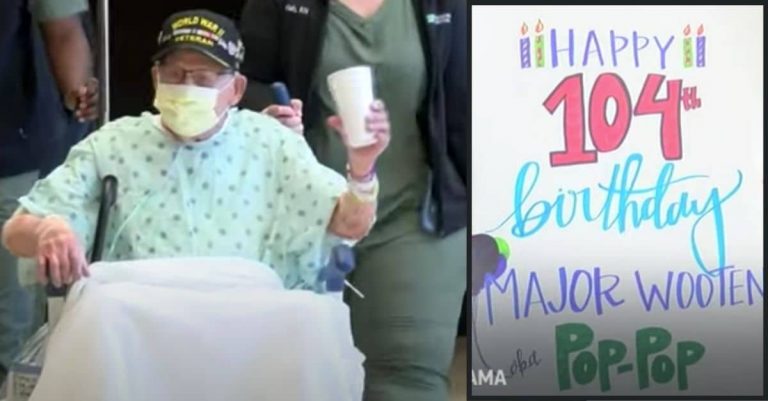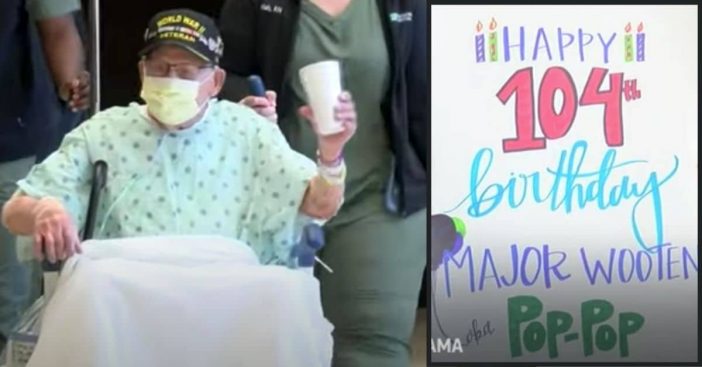 World War II veteran Major Wooten recently beat COVID-19 and just in time to celebrate his 104th birthday! After battling coronavirus, he was a bit fuzzy and physically drained, but still ready to celebrate nonetheless. His granddaughter, Holley Wooten McDonald, reveals that he is in the recovery process and on the mend.
"I'm just thankful that they were able to treat him so quickly and we were able to get him tested," says McDonald. "It's amazing that a 104-year-old survived COVID."
Major Wooten, a WWII veteran, celebrates his 104th birthday after beating coronavirus!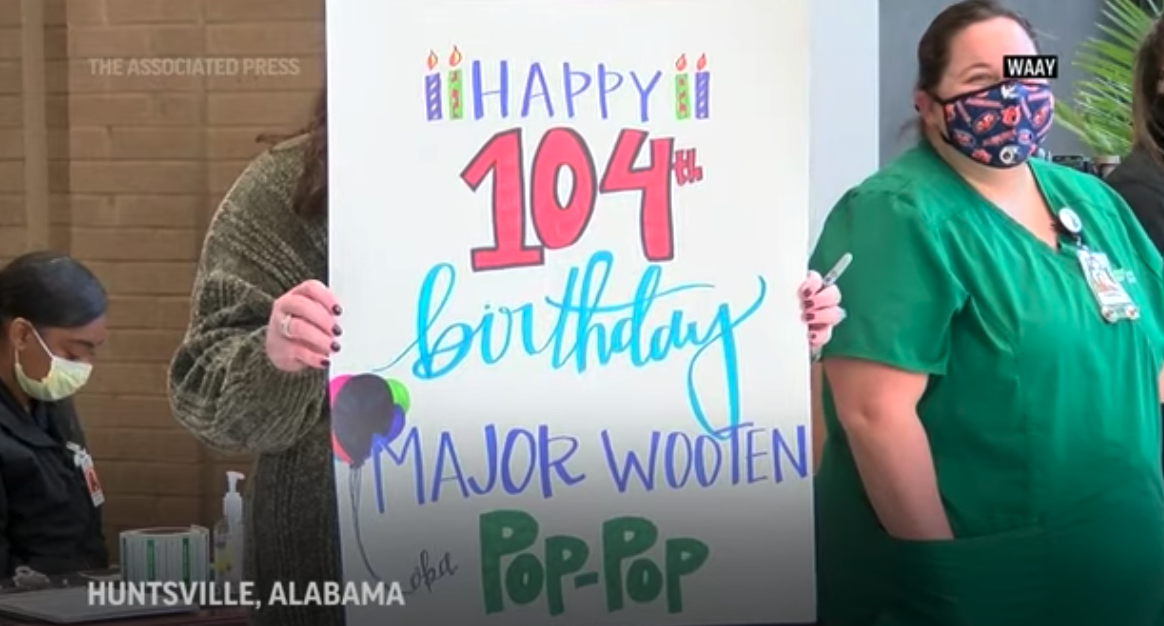 That's for sure! Madison Hospital had shared a video of Wooten sporting a face mask and waving as workers sang "Happy birthday dear Pop Pop." He was then discharged from the medical center in a wheelchair decked out with balloons, two days before his actual birthday.
RELATED: 3-Year-Old Bakes And Delivers Cookies To First Responders Working The Frontlines Of COVID-19
Wooten served as a private first class in the Army before starting a post-war career with U.S. Steel in Birmingham. He was diagnosed with COVID-19 on Nov. 23 after McDonald's mother (his daughter) tested positive for it. Following his hospitalization, he received an infusion of the newly-approved monoclonal antibody therapy bamlanivimab.
A newly-approved therapy for COVID-19 may have saved his life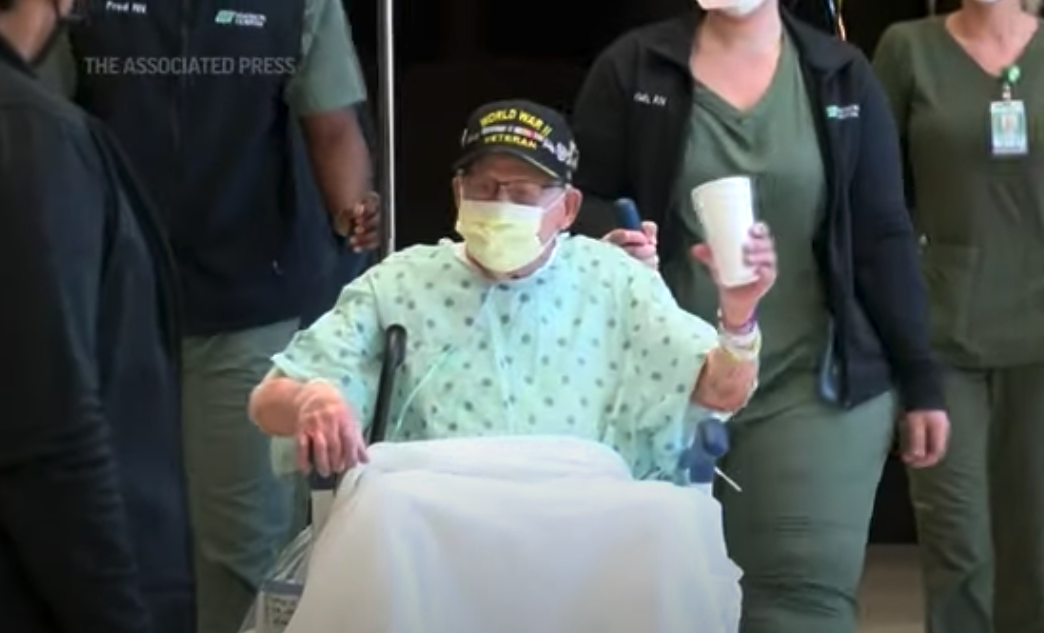 "I don't know if that medicine just started working … but within 24 hours he was better," McDonald recalls. As a result of the therapy, Wooten's blood oxygen levels are in great shape as are his lungs. McDonald reports her mother also recovered and her sister did as well after spending a week on the ventilator.
This wasn't the first health scare in the family this year, though. Earlier in spring this year, Wooten was hospitalized with serious heart problems, but thankfully recovered. We're happy to wish Major Wooten a happy 104th birthday and a 'congratulations' on beating COVID-19!