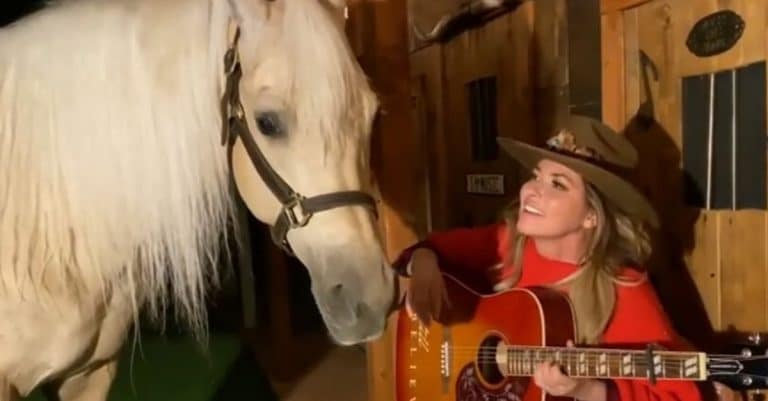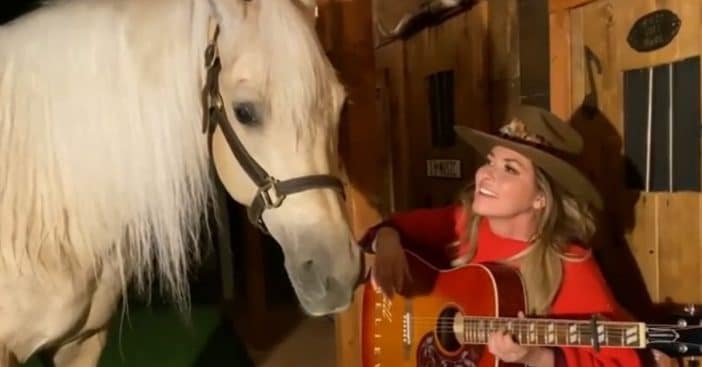 Singer Shania Twain recently appeared on ACM Presents: Our Country. The special aired on Sunday and many artists played music from their homes. The country music special was a great glimpse into the at-home lives of country music favorites, including Shania. However, her horse really stole the show during her performance!
Shania sang some of her classic songs including "Honey, I'm Home" and "Man! I Feel Like a Woman!" Both songs were from her 1997 album called Come On Over. Shania's dog made an appearance during her performance, but her horse was really interested in what Shania was doing.
Shania Twain's horse steals the show during her ACM performance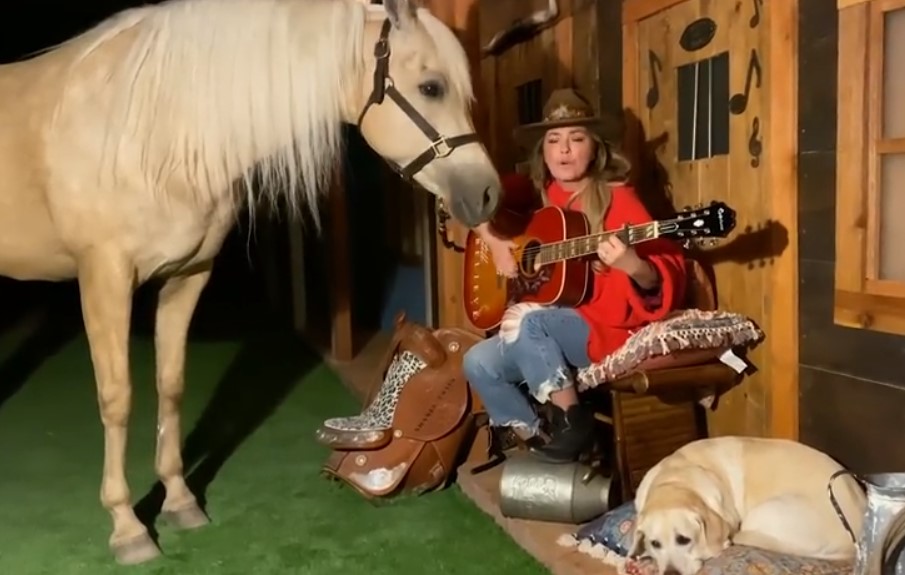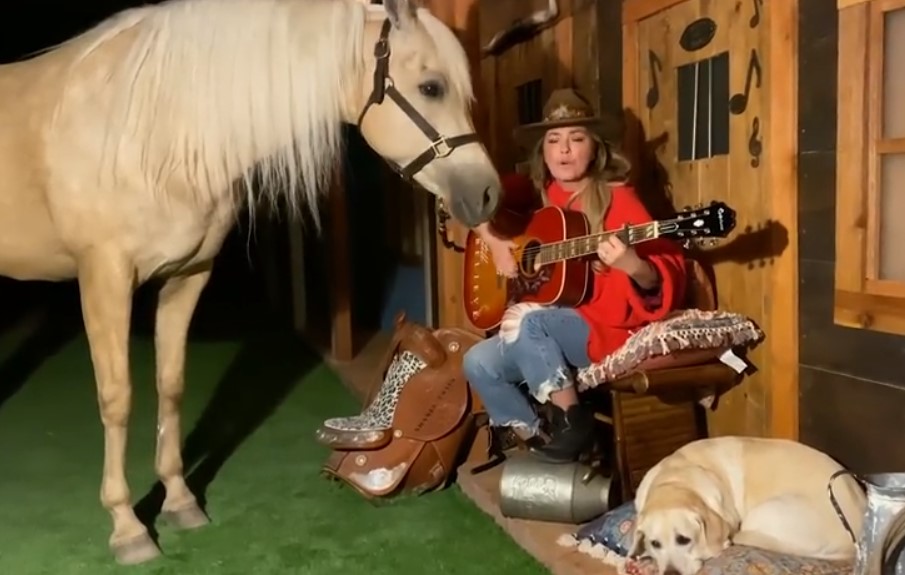 She appears to be performing the songs in her barn. Her dog lays comfortably next to her, while her horse tries to get her attention the whole time! Shania sings to her horse as he or she gets closer and closer to her guitar!
RELATED: Country Stars Will Honor Kenny Rogers At ACM Presents: Our Country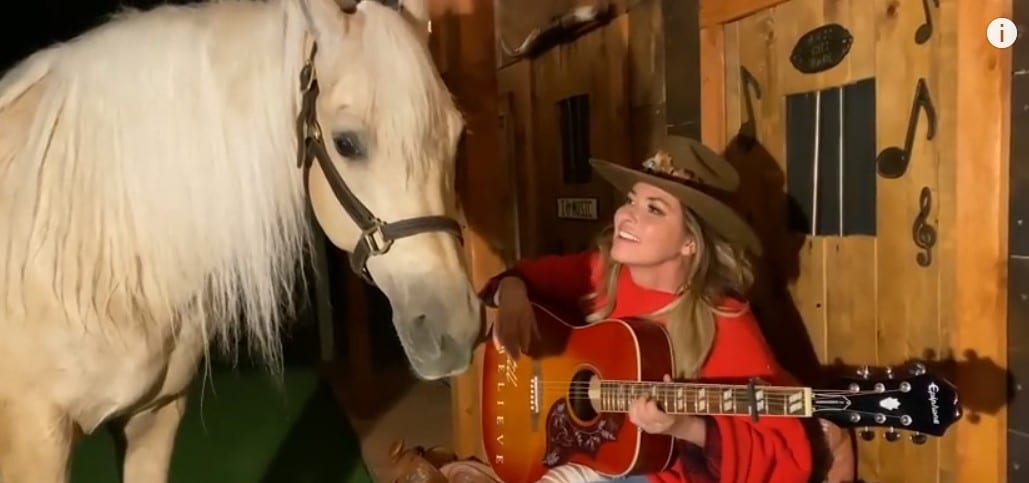 Fans want her horse to go on tour
Fans loved seeing Shania in her element and thought her horse stole the show! Many fans took to Twitter to say that the horse should go on tour with Shania! Someone wrote, "I vote that this horse goes on tour with Shania. What a ham😂#ACMOurCountry #shaniatwain"
Another person said, "I am watching Shania Twain play acoustic songs in the shadow of a horse that will not get out of the way, and it's more compelling than I would've expected. #ACMOurCountry" Her horse is reportedly named Meemee. What a cutie!
Watch the performance below if you missed it: