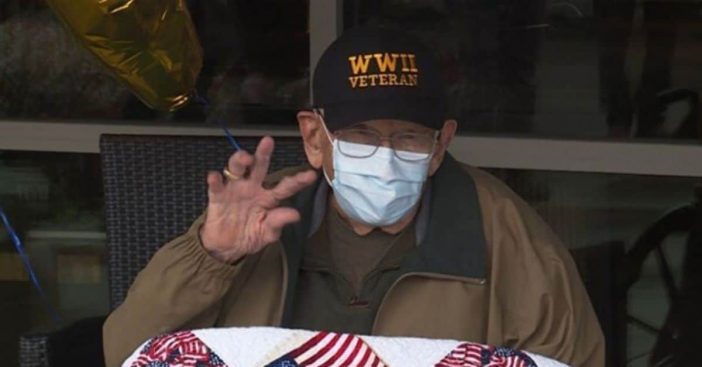 Bill Lapschies has survived World War II, the 1918 flu, and now coronavirus. He was one of the first people to be diagnosed with coronavirus in Oregon and has now recovered. In addition, he just turned 104 years old! Many are calling him an incredible survivor.
Bill's doctors are proud of his incredible strength because they admit it could have easily gone the other day. People much younger than Bill are dying from coronavirus. Bill was lucky that he did not have any severe respiratory issues. He was taken care of at his long-term care facility and did not have to be treated at the hospital.
104-year-old survives coronavirus and celebrates birthday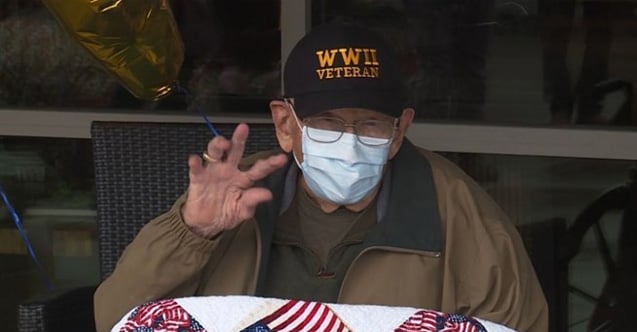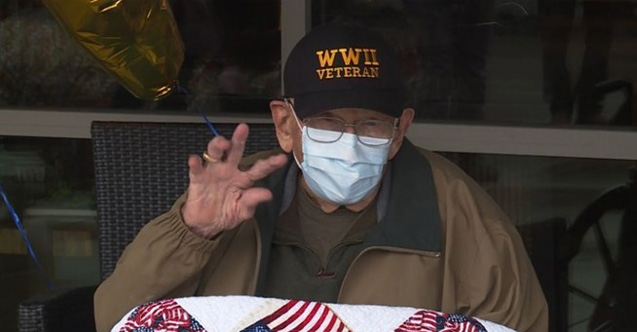 Bill's family came to celebrate his 104th birthday, but everyone kept six feet apart to keep each other healthy. They brought him homemade birthday signs, cake, and balloons. After being in isolation, the birthday party was likely a great treat for Bill!
RELATED: 87-Year-Old Grandfather Is Finally Home After Battling Coronavirus For Two Weeks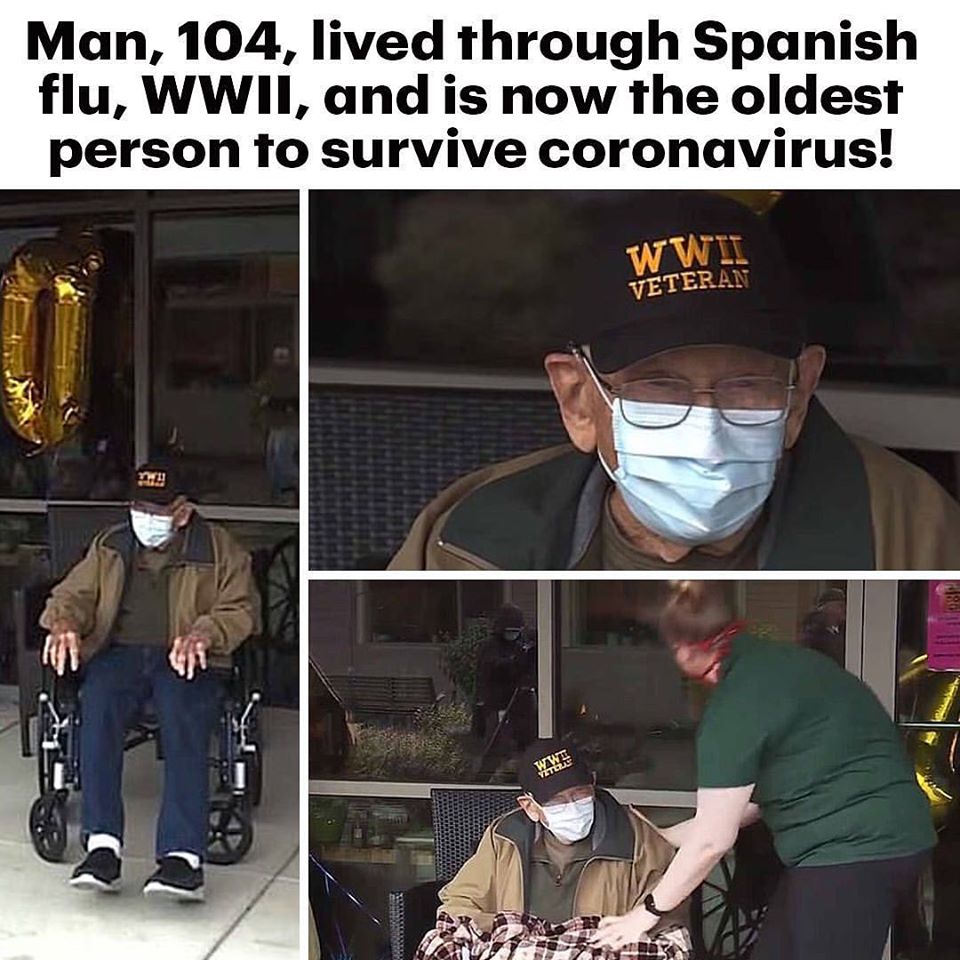 Bill's daughter said, "He is fully recovered. He is very perky. And he is very excited." Happy birthday, Bill!  It is so nice to hear stories of people overcoming coronavirus and doing well now, especially at 104 years old!
In conclusion, hear more from another 90-year-old survivor: