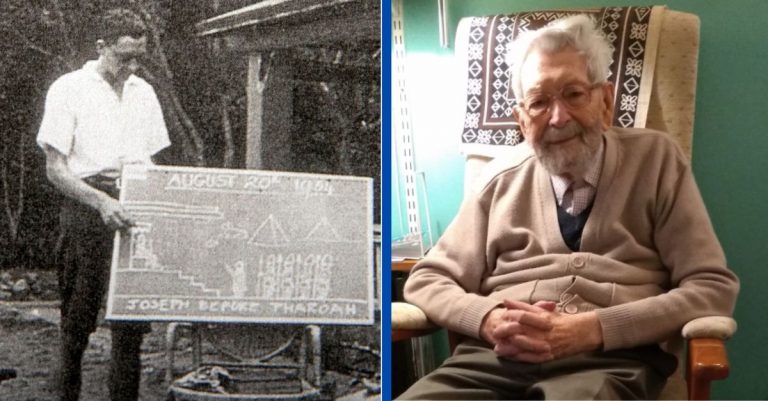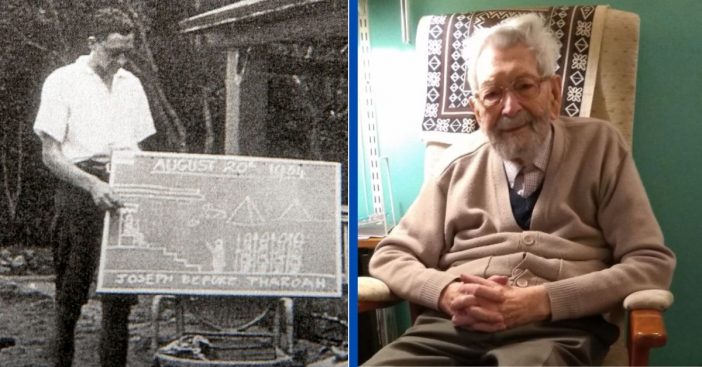 Known as the World's Oldest Man, Bob Weighton of Alton, Hampshire, turns 112 years old! He has lived through five monarchs, 22 prime ministers, two World Wars, Spanish flu, and more. Bob was deemed the world's oldest man after the death of Chitetsu Watanabe of Japan.
He was asked what his advice was for a long, healthy life. "I don't eat much meat and I only drink when I'm at a party," he says. Bob was born on March 29, 1908. At the time, King Edward VII was still reigning over Britain and Herbert Asquith's tenure as Prime Minister was beginning shortly after. Can you believe how much this man has lived through?
Bob Weighton has lived through many historical events in history
Happy 112th birthday Bob Weighton! The world's oldest man will be spending his birthday in his apartment at Brendoncare Alton, chatting on Facetime with friends and family. Read more about his life and longevity on our special blog post: https://t.co/y1SUZxSRD9 pic.twitter.com/byJu9UGlNb

— Brendoncare (@Brendoncare) March 29, 2020
Bob has led a pretty awesome life. After studying mechanical engineering, he began to travel the world. He lived in Taiwan, Canada, and the US, then would return to England in 1946 with wife Agnes and three children. Additionally, he has 10 grandchildren and 25 great-grandchildren. Bob would then take on a position as a lecturer at the City University of London. He would retire in 1973.
RELATED: World's Oldest Married Couple Enjoys Their 80th Valentine's Day Together
Bob's birthday has actually played host to a number of major events in history. As Bob turned 19, the Sunbeam 1000hp broke the land speed record at Daytona Beach, Florida. Then, when he turned 36, headlines broke in the news that Adolf Hitler received 99% of the votes in Germany's election.
Opening up about his age
🎂Happy Birthday to the man that has seen it all.
Bob Weighton, the world's oldest man, turns 112 today. Born in 1908, he is the same age as Inter Milan football club, and pre-dates Selfridges department store, the beatification of Joan of Arc and the opening of the V&A museum. pic.twitter.com/q7oXhk8tz5

— George Vitkos Press (@GVitkosPress) March 29, 2020
Bob has commented on the fact he has reached such an incredible age in his life. "I just accept it as a fact. It's not something I ever intended, wanted or worked for but it's just one of those facts of life. You might find it amazing but it's just one of those things. I have not lived my life avoiding being run over by buses or getting cancer or anything else. I've done nothing to deserve or achieve this age. I'm just one of the lucky ones," he says.
In the midst of the coronavirus, his birthday plans have been put off for now. He plans to just have a relaxing day at home. Wishing a very happy and healthy birthday to Bob!