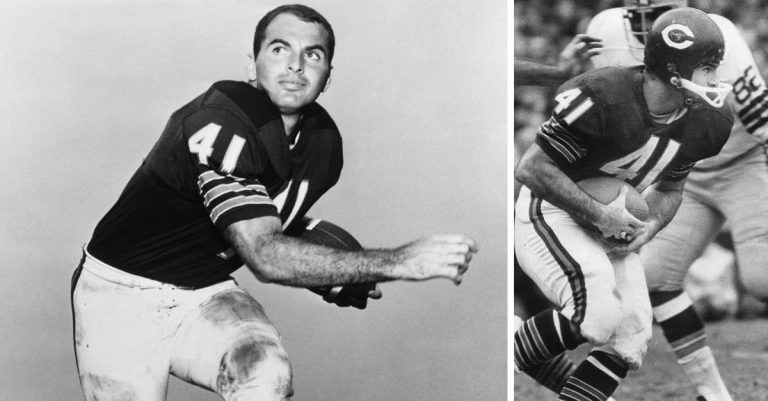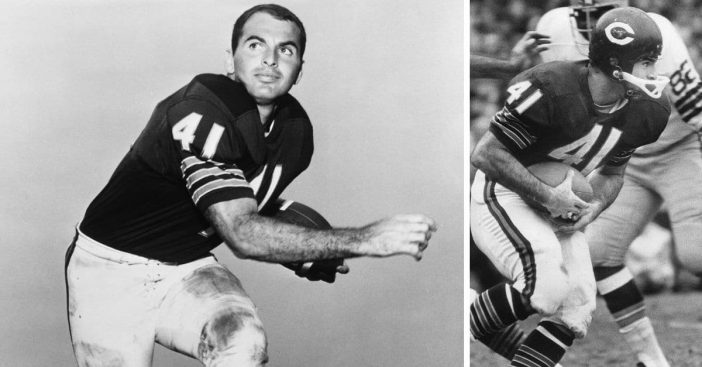 Some stars shine too briefly. But when they do ignite, their light brightens the sky and sets spectators to awe in wonder. Such was the case with Brian Piccolo, known first as a football star but who represented even more. In a life that was too short, Piccolo developed a successful career in a sport he loved. People then recall his brave battle against cancer. But he displayed bravery at every stage in his life.
He became such a commendable force of nature that Brian Piccolo got a school named after him. A Far Rockaway middle school now carries his name so that the students may continue his legacy of success and remarkable persistence against the odds. Hopefully, they shall be inspired by his success and courage themselves. Here is how his story goes…
Brian Piccolo showed a natural talent early on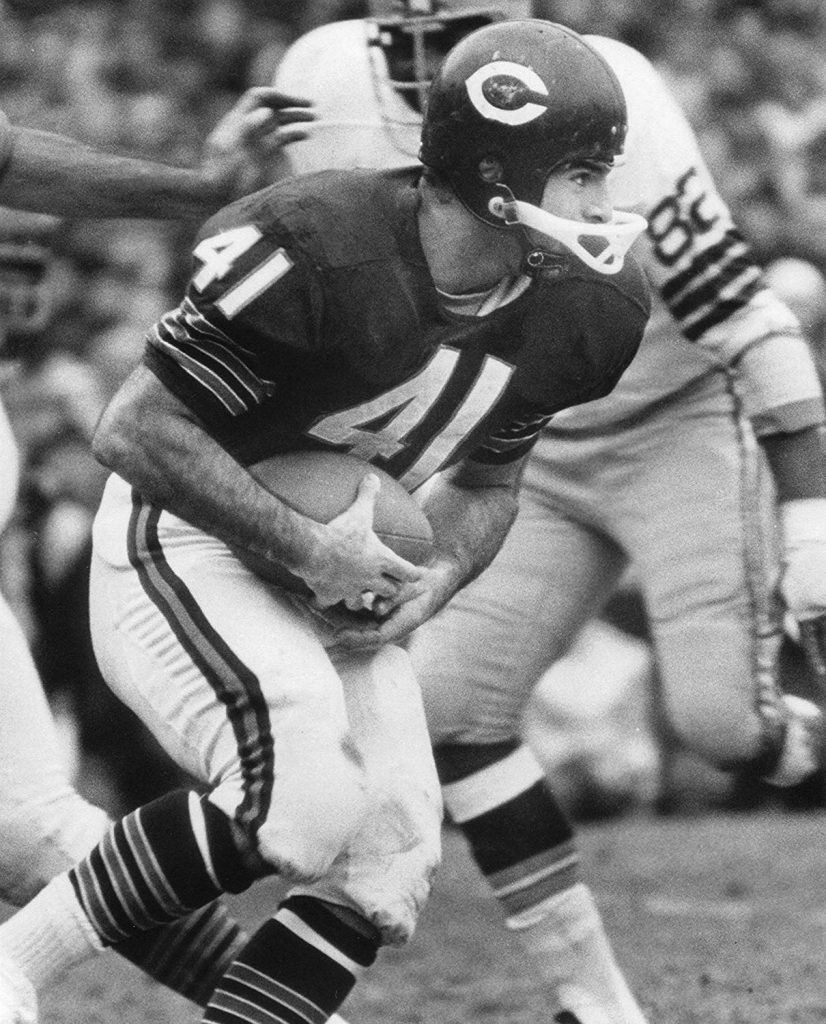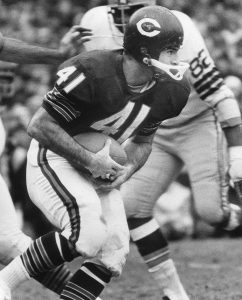 On October 31, 1943, Louis Brian Piccolo was born as the youngest of three other brothers. This gave Piccolo the perfect setting to cultivate his love of the sport. He could entertain himself with the ball by himself or play alongside three other enthusiastic siblings. This continuous practice allowed him to boldly maintain multiple sports and land a spot on all local all-star teams.
RELATED: High School Football Coach Teaches Kids Valuable Life Lessons
Remarkably, though, for someone so naturally inclined for sports, Brian Piccolo was not a consistent fan of going to practice, according to QNS. For a while, Piccolo might not have even become a football star, as he considered baseball to be his primary sport. But when he did play football, Piccolo ended up reshaping old records. And so he found himself a football star in the 12th grade. As he rose to fame, though, Piccolo maintained a sense of humanity many often forsaken. His girlfriend's sister, Carol Murrath, had cerebral palsy. But Piccolo always took time to make sure Carol felt involved and accepted.
A legend is born, an inspiration solidified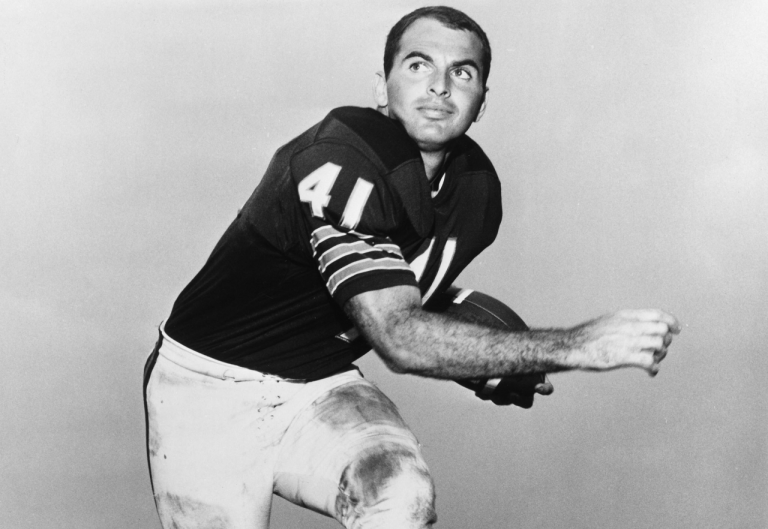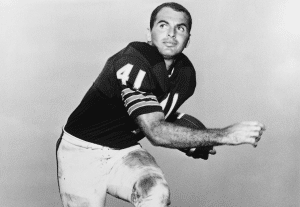 Brian Piccolo developed big dreams that manifested in unexpected ways. Though he aspired to NFL greatness and did not initially get drafted, a pleasant surprise came, and the harbinger was a sculpture at his wedding reception. This ushered in an invite from Chicago Bears Coach George Halas for the new couple to honeymoon in Chicago. Soon, press releases announced Piccolo signing on with the Chicago Bears, the higher bidder but also the worst rushing team of those vying for his attention. The decision to go with Chicago ended up being good for everyone. Piccolo wracked up impressive numbers and worked with Gale Sayers to tear down racial divides by rooming together and becoming fast friends.
While the team overall trudged through an uphill battle, Brian Piccolo continued to shine…until he dismissed himself from the field one day. Against the odds, Piccolo ended up having embryonal cell carcinoma. This rare form of cancer often lies dormant since the fetus stage until it manifests, in PIccolo's case, in the chest. Naturally, Piccolo received chemotherapy that many thought would do the trick. In true Piccolo fashion, he was ready to get back to exercising even after this toll. Despite aggressive treatments and a promising comeback, Piccolo's condition declined. When his football comrade Gale received the George Halas Award, he asserted Piccolo deserved it more. "He has the heart of a giant and that rare form of courage which allows him to kid himself and his opponent — cancer. He has a mental attitude which makes me proud to have a friend who spells out 'courage,'" he said.