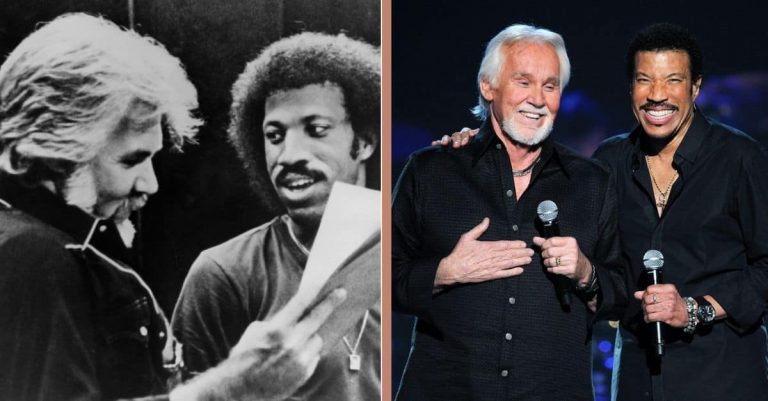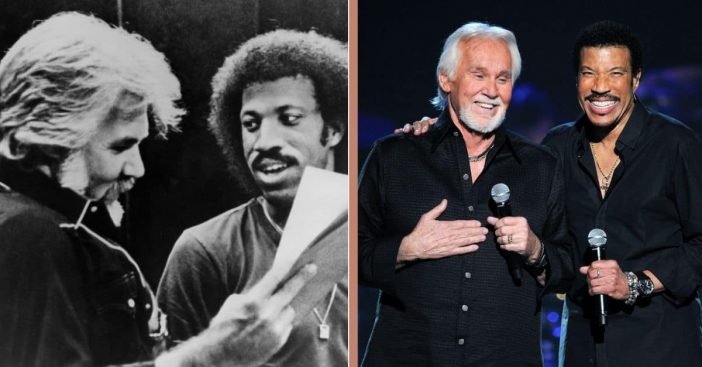 Kenny Rogers and Lionel Richie were best friends up until Rogers' until death on March 20th this year. The two met in 1980, shortly after he found success with his hits "Lucille" and "The Gambler." In Rogers' entire career, he only had two songs that had his songwriting credit on them. He never really wrote his own material, but he "knew how to pick 'em."
"I've always said there's one word synonymous with 'hit,'" Rogers says back in 2013. "And that's familiarity. It's not going to be a hit until everyone knows it — not just recognizes it but can sing it." Richie actually wrote him a hit song that found so much success, people all over the world knew it.
Lionel Richie and Kenny Rogers had a friendship that spanned four decades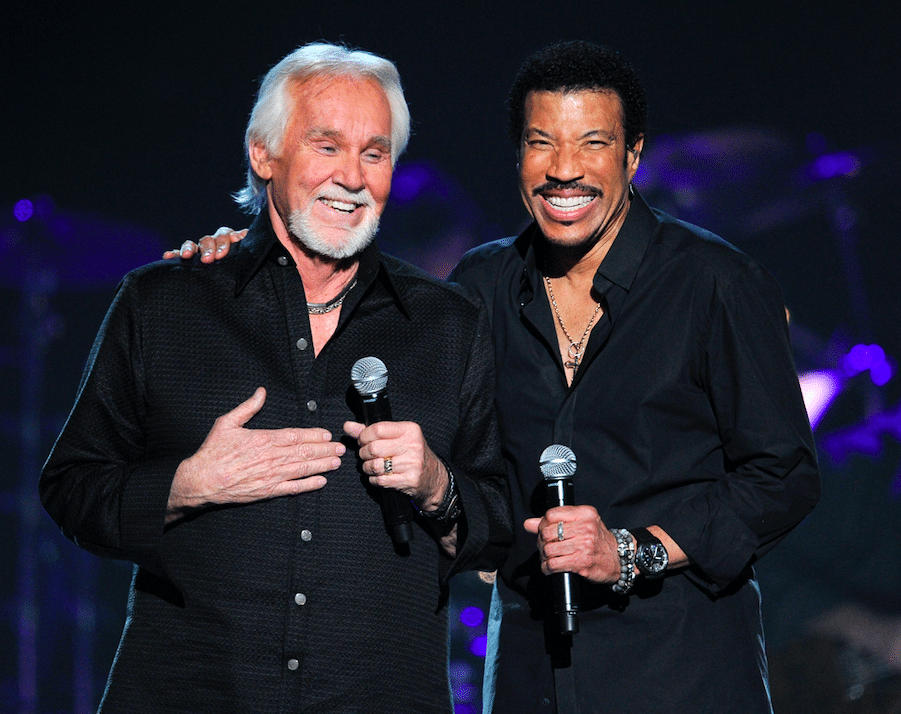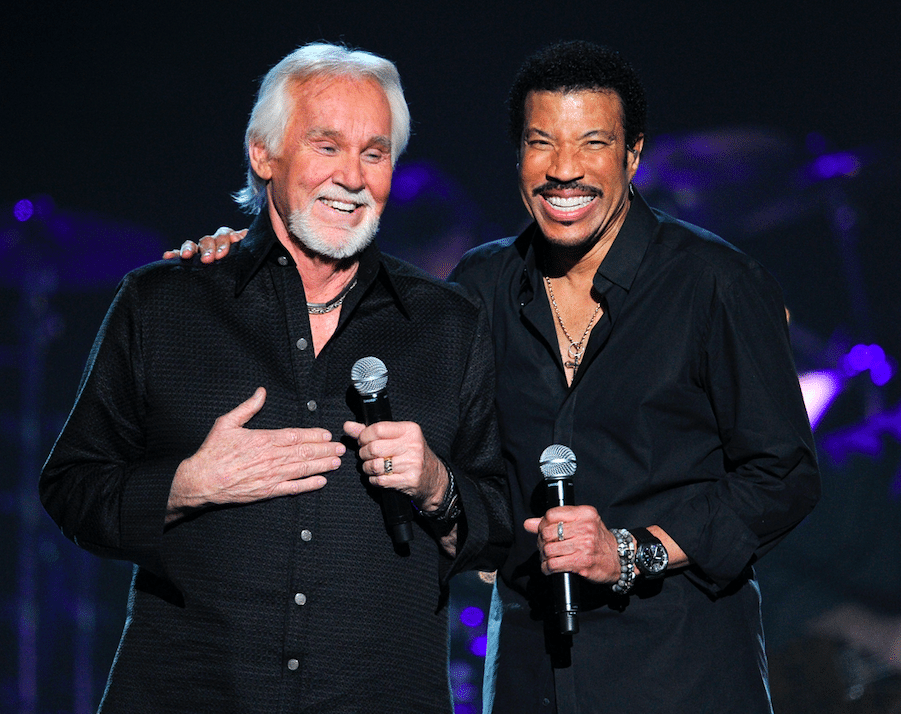 In 1989, Richie was still with the Commodores and Rogers had been looking for a power ballad kind of song.  "I had written 'Lady' for the Commodores, and they didn't want it," Richie says to PEOPLE. "'Kenny wants to have the song,' they told me." The song would be complete in two weeks. "When 'Lady' came out, it was an explosion onto the music scene." The song was a No. 1 hit and out of the experience, an unlikely friendship formed.
RELATED: Lionel Richie Wants To Bring Back "We Are The World" During Coronavirus Crisis
Richie would lean on Rogers as a mentor, and this kind of relationship would continue for the next four decades. Richie says that they were the "oddest of odd couples. Abbott and Costello, Laurel and Hardy, whatever you want to call it. That was us." He truly thought of Rogers as his older brother.
They both had great influence in each other's lives, professional and personal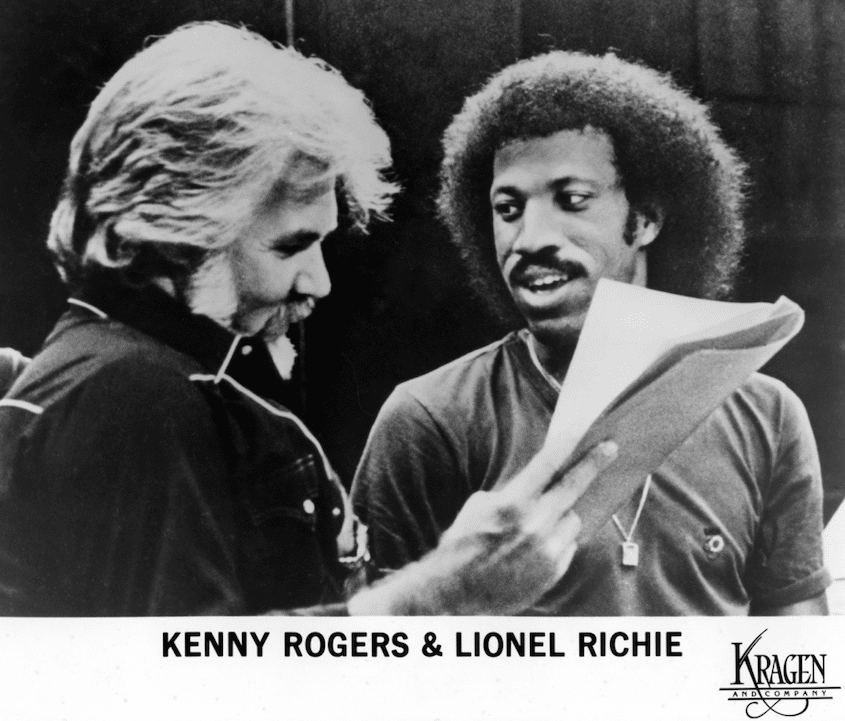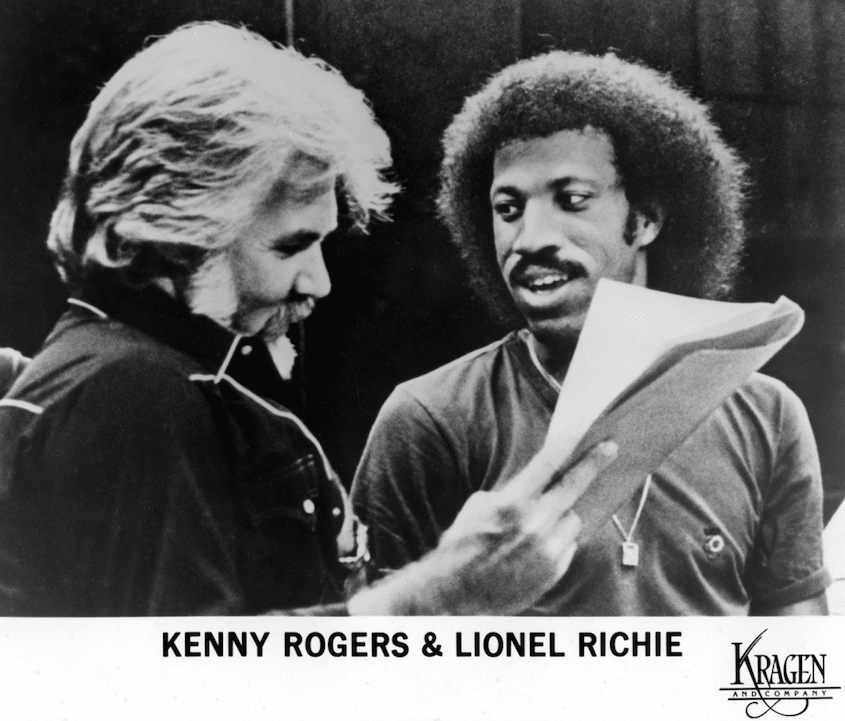 "Everything that happened in my life, truthfully, from that moment on, had a Kenny Rogers stamp on it. I couldn't have asked for a better mentor. When I was going through everything, leaving the Commodores, trying to be a solo artist, trying to figure out what that means — he was that guy," Richie says.
Richie continues with nothing but good things to say about his friend. "'Listen Lionel, this is what's going to happen, this is what you're going to feel,'" Rogers would say to Richie.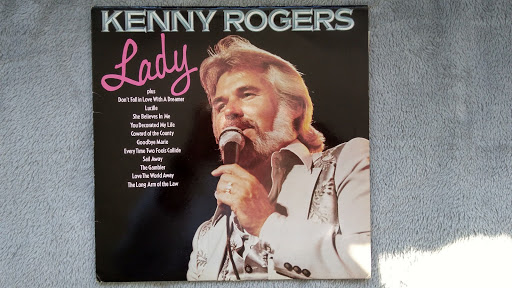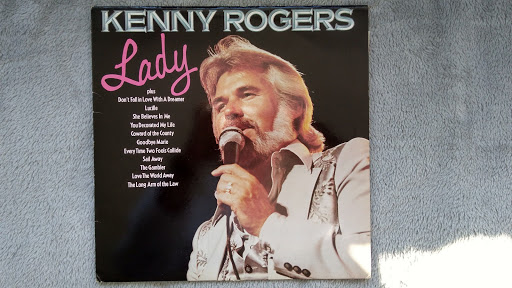 "Everything I thought was the end of the world, he would start laughing. And would ask him, 'Why are you laughing? I am telling you something dire.' And he said, 'I'm from Houston, Texas. I'm from a poor family. You don't know what hardship is.' Kenny had the ability to just laugh through absolute disaster." Check out the video below to see the two perform together.
"He made everything in my life, up until his death, just an enjoyable ride, man. Kenny was all about love," Richie says. All of us at DYR miss Kenny Rogers immensely.
Please check out our Tribute Video to Kenny. RIP Kenny 😢