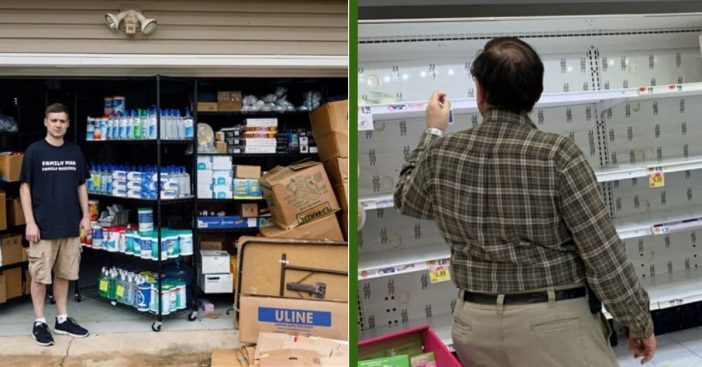 Two brothers went viral across the Internet after they hoarded 17,000+ bottles of hand sanitizer. They hoarded tons of hand sanitizer when the coronavirus news was starting to really pick up across the globe. When a Tennessee Attorney General's Office opened a price-gouging investigation, the brothers said they would donate it to charity.
Matt Colvin would become a viral name in the news after a New York Times article came out about he and his brother. The headline was "He Has 17,700 Bottles of Hand Sanitizer and Nowhere to Sell Them." With several stores completely wiped clean of hand sanitizers and other basic supplies, the photo of Matt standing in front of all his hand sanitizer didn't sit well with people.
How the hand sanitizers hoarding began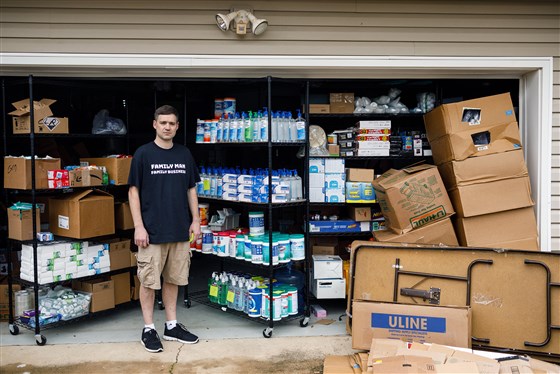 Matt explains how his brother, Noah, would embark on a 1,300 mile trip around Tennessee and Kentucky, just stocking up on hand sanitizer and antibacterial wipes. Of course, before store shelves were completely emptied. Matt, himself, stayed home in TN and would begin listing these products on Amazon for between $8 and $70. This explains the outrageous prices we all saw on Amazon when searching for hand sanitizer.
RELATED: Tom Hanks Shares A New Mister Rogers-Themed Coronavirus Update
However, after Amazon began to crack down on coronavirus-related price gouging, they stopped. This would leave them with tons of supplies that people are desperately searching for still.
People across the Internet have a bone to pick with them
There is a special place in hell for hoarders of toilet paper and hand sanitizer or price gouging during this national emergy.

— David Smock (@DavidSmockMedia) March 15, 2020
As mentioned previously, people aren't happy with this. "There is a special place in hell for hoarders of toilet paper and hand sanitizer or price gouging during this national emergency," a Twitter user says. Another writes, "Most hated Americans list."'
Matt has since updated his e-commerce website to say that the products will be donated. "The Hand Sanitizer in the NYT story is being donated to a local church and first responders tomorrow," he writes. This was confirmed over a weekend as a reporter for NBC News affiliate WRCB shared a video. The video shows the supplies being carried out of the storage unit used by the brothers.
Price-gouging of limited supplies during a national emergency is illegal
HAPPENING NOW: Matt did not answer our calls so we went to his storage unit. The AG's office was on the scene facilitating with the donation. This is the 3rd stop they've been to this morning to gather the sanitizer.
@WRCB https://t.co/SLOaEwJLOj pic.twitter.com/REJPNhiSbS

— Hunter Hoagland (@HunterHoagland) March 15, 2020
Tennessee attorney general Herbert Slattery III releases a statement on the situation. "We will not tolerate price gouging in this time of exceptional need, and we will take aggressive action to stop it," he says. "During this pandemic, we ask that you report suspicious activity to the Division of Consumer Affairs and refrain from threatening or hostile communication with individuals or businesses you may suspect are price gouging. Our team will review complaints closely and we are prepared to act to protect Tennesseans."
Price-gouging limited supplies during a national emergency is illegal. If you suspect this is going on in your town, it can be reported to your state attorney general's offices.