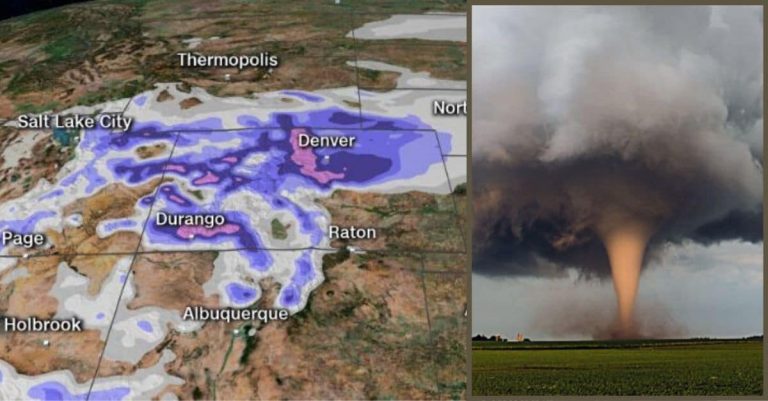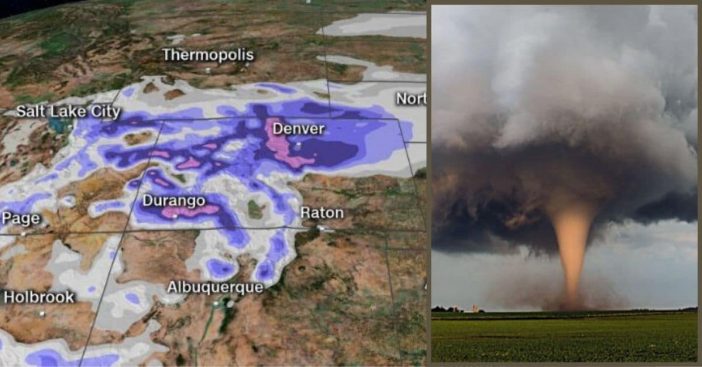 It is officially the first day of Spring and parts of the U.S. will experience some severe weather.

There are already blizzard warnings and tornado threats for portions of the U.S.

The main areas affected will be parts of the midwest, south, and northeast.
Happy first day of Spring! However, it may not be so happy for people in certain parts of the U.S. as blizzard warnings are issued. CNN meteorologist Taylor Ward says, "This is one of the first significant storm systems of the season — a real clash of warm and cold air masses."
Of course, it's not uncommon for this to happen during springtime. In other parts of the country, tornado outbreaks are occurring to add to the bizarre severe weather. This blizzard in mention is affecting areas of northeastern Colorado, southeastern Wyoming, and western Nebraska. People can expect snowfall rates of 1 to 3 inches per hour with wind gusts of 55 mph. Places such as Denver, CO could expect as much as 6 inches of snow with winds gusting 25 to 45 mph.
Happy First Day of Spring…?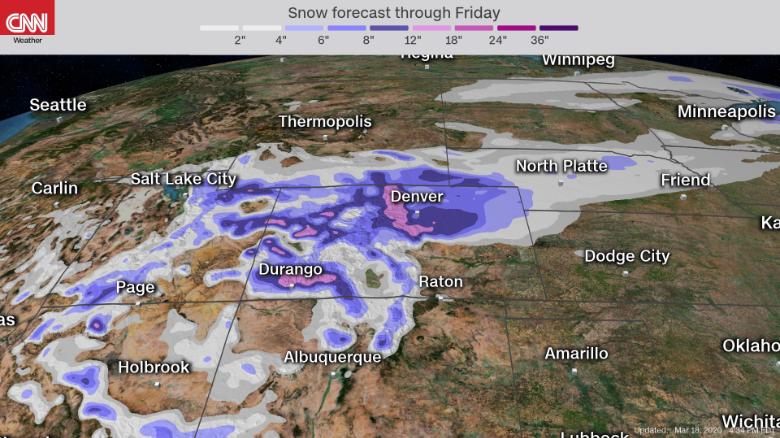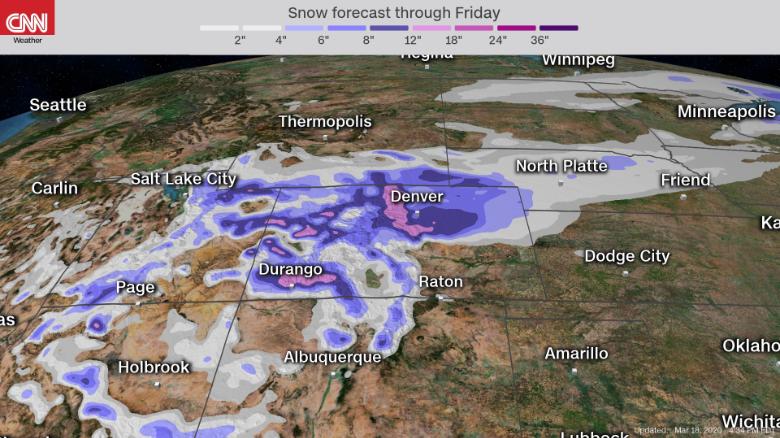 While the conditions will affect air travel and prompt long delays, this is in addition to the delays already brought on by the coronavirus pandemic. That's if flights have yet to be canceled or restricted. For some places, the weather will begin with rain and change to snow. This will create slick road conditions for both roads and airports. This weather will leave the Midwest by Friday afternoon and will leave residents with cooler temperatures.
RELATED: These Photos During The Polar Vortex Prove Just How Cold It Really Is
As mentioned previously, it's tornado outbreak season towards the south. The Mississippi River valley is especially affected during this week, with a 3 out of 5 in terms of severity. The cities of Omaha, Indianapolis, Des Moines, Little Rock, Oklahoma City, and St. Louis are at risk. They may expect large hail, damaging winds, and isolated tornadoes. These showers and storms will be moving out eastward, but the severe risk will not be as significant by then.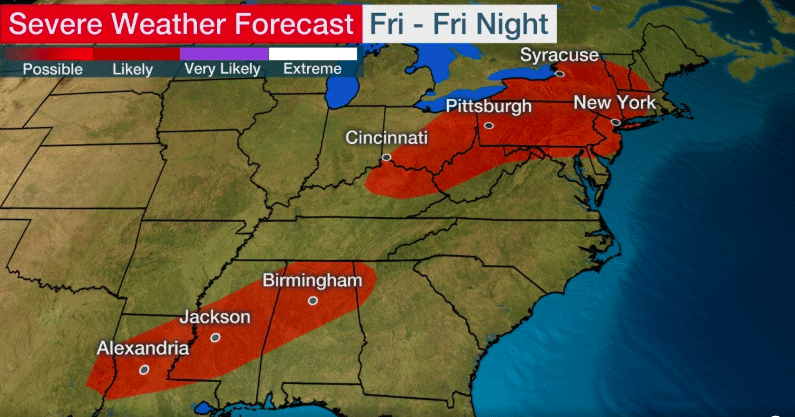 The ranking for severe weather in the Northeast is only 1 out of 5 right now. Regardless, those in the Northeast can prepare for heavy rainfall. Our weather never fails to keep us on our toes!