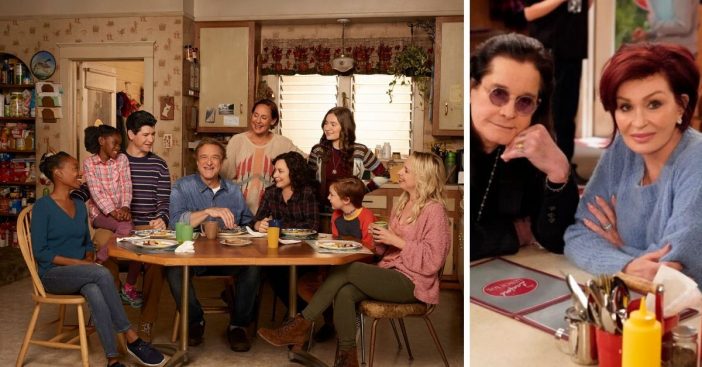 Ozzy and Sharon Osbourne appeared on the new episode of The Conners last night! Fans loved seeing the couple guest star on the show. In addition, it was a nice reunion for Sara Gilbert (Darlene on The Conners) and Sharon. They previously worked on The Talk together.
In the episode titled "Beards, Thrupples, and Robots," Ozzy and Sharon appeared as themselves. They showed up at the Lunch Box. They asked Jackie (Laurie Metcalf) to be in a "throuple" (episode title features different spelling) with them. A throuple is referred to as a couple with three people instead of the traditional two.
Ozzy and Sharon Osbourne appeared on 'The Conners' last night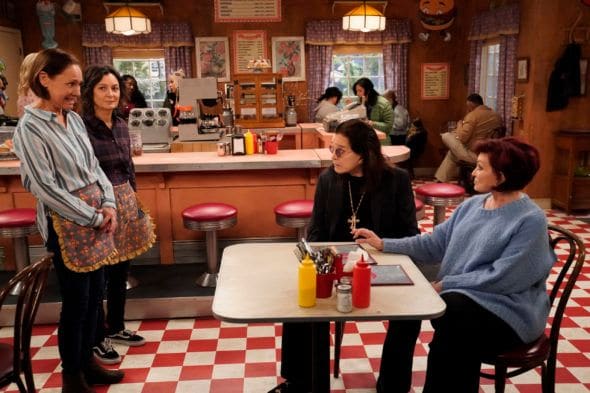 Then they jokingly asked Darlene (Sara Gilbert) to be in a throuple. Fans loved the joking nature of the episode and the appearance of Ozzy and Sharon. Fans were especially excited to see Ozzy acting after his recent news that he was diagnosed with Parkinson's disease.
RELATED: Ozzy Osbourne Opens Up About Battle With Parkinson's Disease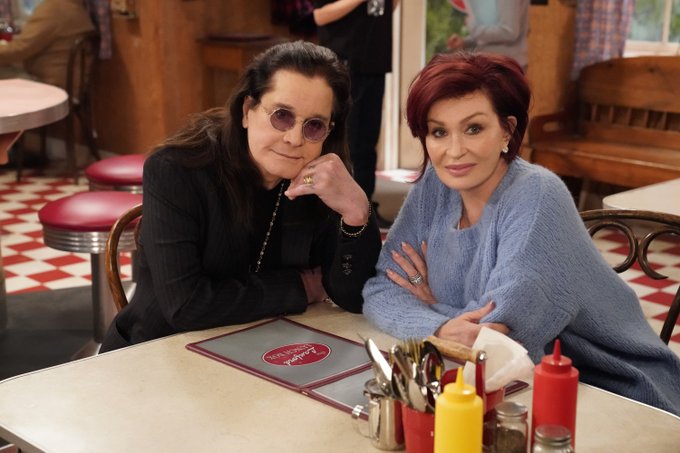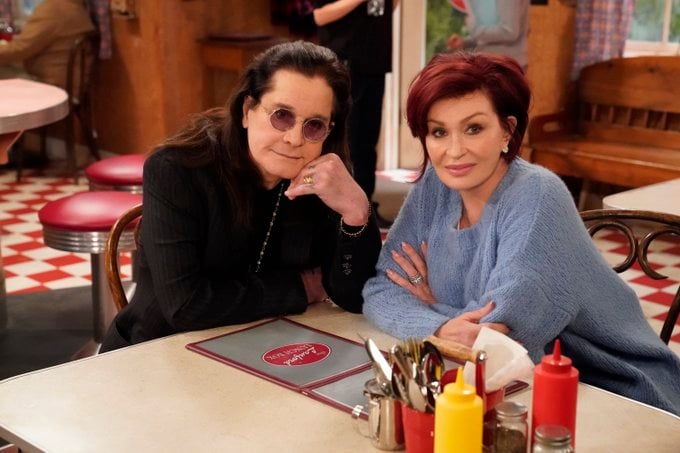 In fact, fans loved their guest appearance so much, many requested that they return to the show! Perhaps they will show up again on The Conners since fans seemed to love them on the show so much. Unfortunately, they were only on the show for a short time at the end of the episode.
Did you watch the episode? What did you think about Ozzy and Sharon's cameo?