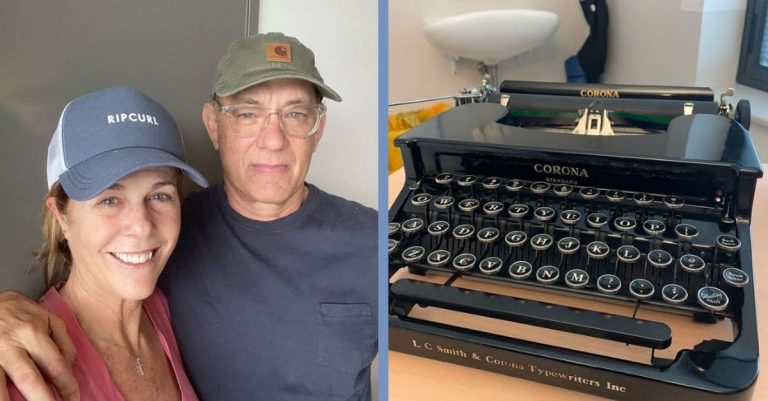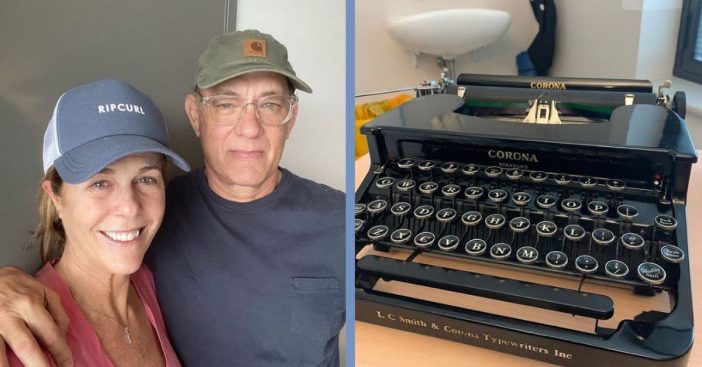 Much of the world is responding to the threat of the coronavirus. Due to the contagious nature of the virus, many worry about contracting it. Higher age groups and the immunocompromised are particularly at risk. Though it has the potential to be fatal, countless people have also recovered after contracting it. Tom Hanks and Rita Wilson tested positive while in Australia, but a recent update including an auspiciously-named typewriter has provided assurance.
After testing positive, the famous couple went into a Queensland hospital. Medical experts monitored their conditions and Hanks documented their experiences with pictures on social media. It was startling for many to see such a beloved duo test positive for this infamous disease. But, of course, it is certainly possible. Fortunately, though, they seem to be weathering things successfully.
Tom Hanks' old keyboard suddenly seems prophetic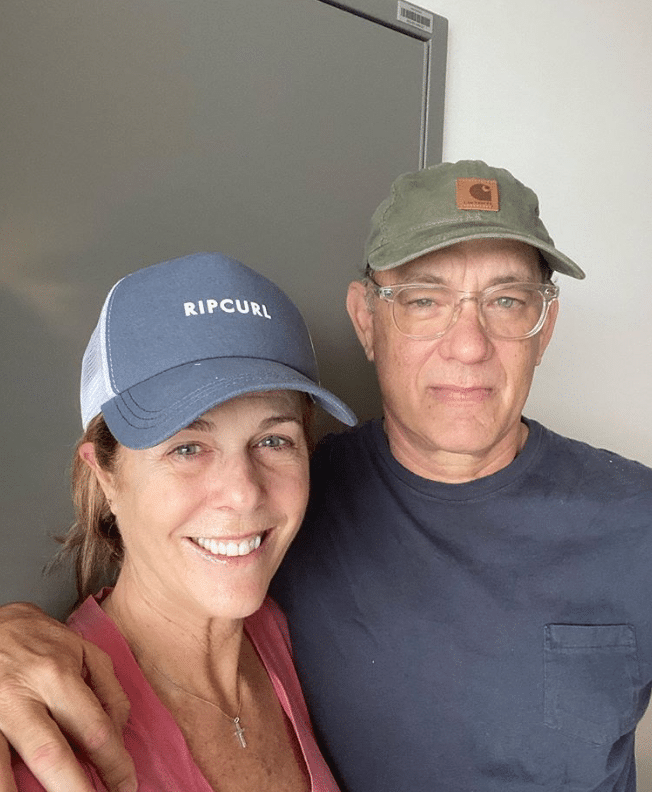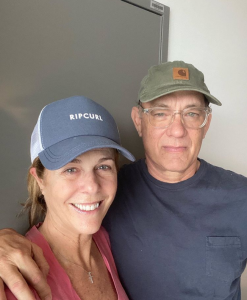 Many of Tom Hanks' updates come in the form of Instagram pictures, with the latest one featuring a typewriter. One with a very impactful name, now. "I travelled here with a typewriter, one I used to love," Hanks wrote. The device itself is rather impressive and appears well cared for. But the name written in various places now seems like a jab to the gut: LC Smith & Corona Typewriters Inc.
RELATED: Betty White Trending Amid Coronavirus News, She Confirms She's Fine
According to another label visible on the picture, Tom Hanks' typewriter is a Corona Standard. The original company, Smith Corona, started by making typewriters, thermal labels, and thermal ribbons associated with barcode labels. But an exponential expansion, particularly during the '60s, allowed the company to get involved with countless other unrelated products. Though the Corona, in this case, refers to the typewriter model, in the case of COVID-19, "corona" comes from the Latin word for "crown." Parts of the virus, viewed under a microscope, look like a crown.
Hanks and Wilson are staying chipper even now
https://www.instagram.com/p/B92X8mjh159/?utm_source=ig_web_copy_link
Tom Hanks did not only have the news of loving his typewriter less; he also shared some upbeat updates on himself and wife Rita Wilson. A Monday announcement stated that the couple was able to leave the Queensland hospital. Following this, they went into self-quarantine. While working with COVID-19 symptoms, Hanks is also facing a losing battle with cards. "Bad news: My wife @ritawilson has won 6 straight hands of Gin Rummy and leads by 201 points," he wrote. "But I have learned not to spread my Vegemite so thick."
Overall, though, he had reasons to be happy. "Good News: One week after testing Positive, in self-isolation, the symptoms are much the same," he wrote. Hanks went on, "No fever but the blahs. Folding the laundry and doing the dishes leads to a nap on the couch." Wilson, meanwhile, gave us all something to listen to, which includes herself and two musicians playing "Broken Man." In the caption, Wilson wrote, "Written with Gary Burr. People aren't perfect. Gotta love them flaws and all." You can watch it below; the video works, despite the cover image appearing upside down.
https://www.instagram.com/tv/B92ponXnpTB/?utm_source=ig_web_copy_link