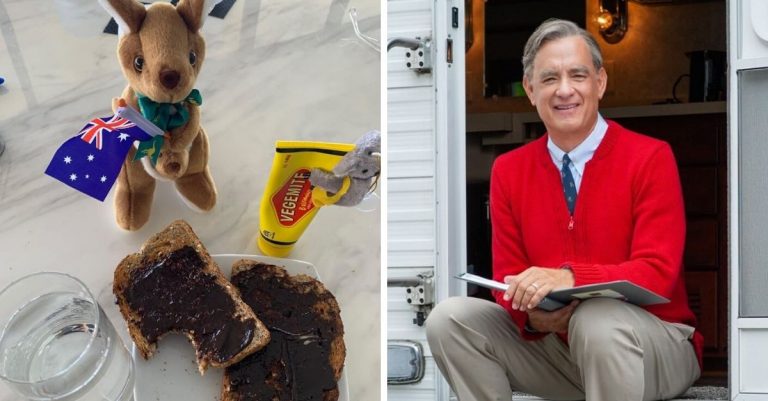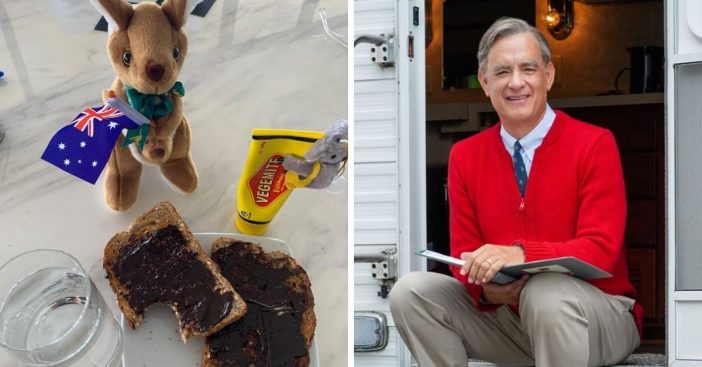 Tom Hanks shares another update while in isolation. 

Tom and his wife Rita Wilson have tested positive for coronavirus. 

His latest post was inspired by Mister Rogers. 
As we previously reported, Tom Hanks and his wife Rita Wilson were tested positive for coronavirus. They are currently in isolation in Australia, receiving treatment. The couple is in Australia due to Tom filming the new Elvis biopic there. It seems Rita was performing a few shows there as well.
Tom shared the news that they contracted coronavirus on social media. He has shared several updates to let friends and fans know that they are okay. His most recent post shows a photo of an adorable stuffed kangaroo holding an Australian flag. There is also a tiny stuffed koala holding on to a bottle of vegemite, which is a popular Australian spread.
Tom Hanks shares Mister Rogers-themed update about coronavirus diagnosis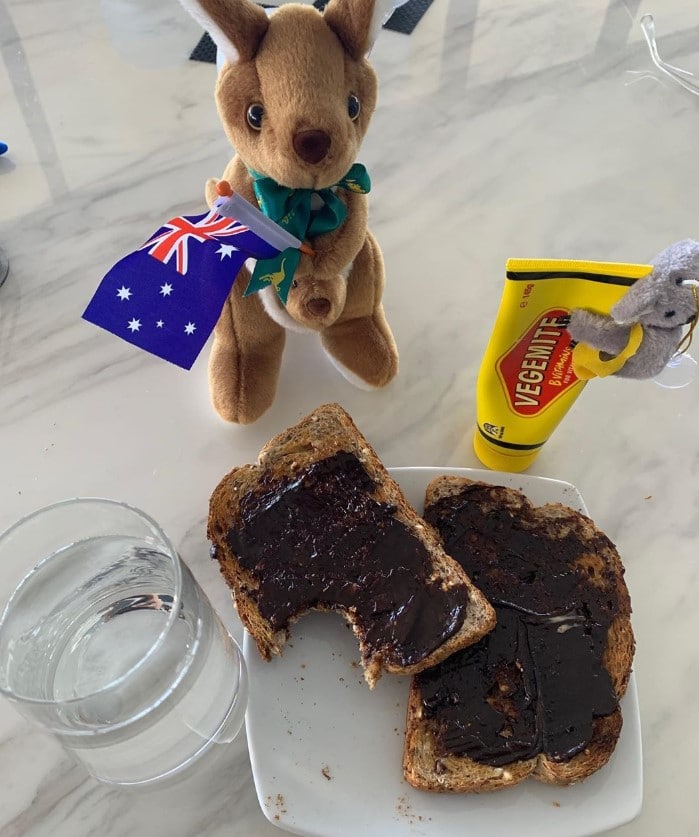 It appears Tom is eating vegemite on toast. He writes, "Thanks to the Helpers. Let's take care of ourselves and each other. Hanx." It seems he is referencing a famous quote said by Mister Rogers. Tom portrayed Mister Rogers in the film A Beautiful Day in the Neighborhood last year.
RELATED: Tim Allen Offers Up Spacesuit With Get Well Wish To Tom Hanks And Rita Wilson
https://www.instagram.com/p/B8_-LHRHu49/
Fred Rogers once said, "When I was a boy and I would see scary things in the news, my mother would say to me, "Look for the helpers. You will always find people who are helping."
https://www.instagram.com/p/B9ndANjpBeM/
Tom's kids also assured fans that the couple is doing well. Colin Hanks said, "We are so grateful for the outpouring of support from everyone. My parents are receiving excellent care in Australia and are doing well (and in good spirits) given the circumstances."
Meanwhile, Chet Hanks also confirmed the diagnosis. He said, "Yeah, it's true, my parents got coronavirus. It's crazy. They both are fine, they're not even that sick." Learn more in his video update above.
Get well soon, Tom and Rita! Keep the updates coming!