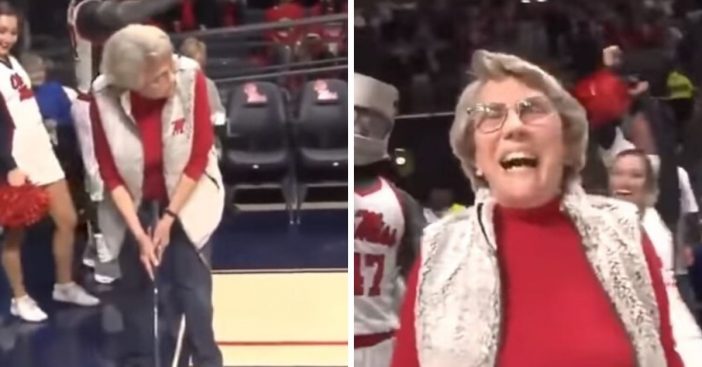 An 84-year-old woman named Mary Ann Wakefield won a new car at a basketball game. She was at the Ole Miss men's basketball game when she competed in a contest. The contestants had to get a very difficult hole in one.
Mary Ann sank a 94-foot putt during the game. She lined it all up and looked pretty calm! As the ball was rolling, the announcer kept saying how good it looked. It truly was a great hit as the ball went right into the hole near an American flag!
84-year-old won a new car with impressive golfing skills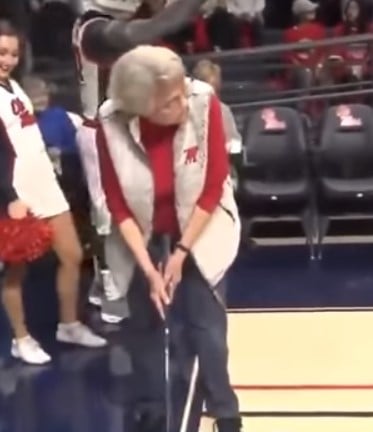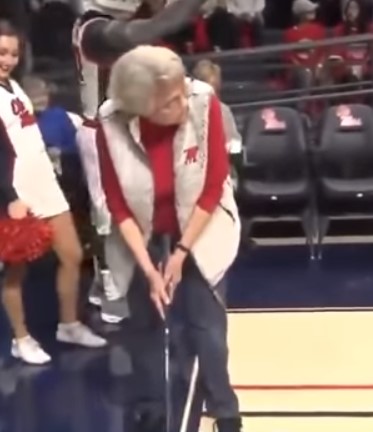 Mary Ann looked shocked as the mascot for the game, Tony the Landshark, hugged her! She won a 2020 Nissan Altima from Mississippi's Cannon Motors. When she won, the crowd cheered and the news has since gotten tons of reactions on Twitter.
RELATED: One Lucky Domino's Fan Will Win 18-Karat Pizza-Shaped Engagement Ring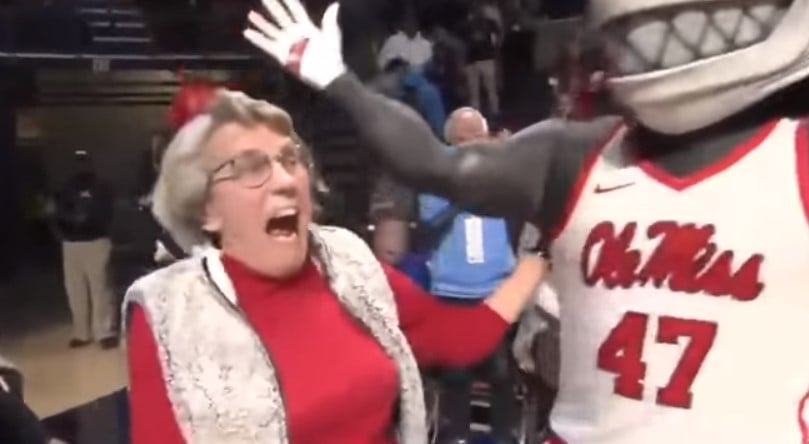 Some PGA pros even chimed in on the story. Former PGA pro Kyle Thompson joked, "I'd still be on tour with Mary Ann Wakefield putting for me."
Ole Miss athletics director Keith Carter sent his congratulations to Mary Ann as well. He tweeted, "Congrats to Mary Ann! What an incredible moment. Enjoy your new car."
Watch the amazing moment below: