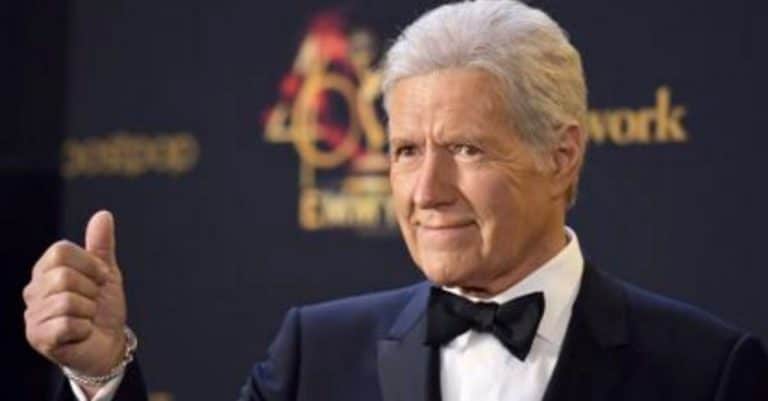 Alex Trebek has a special message for those out there who are battling cancer, just like him. The 79-year-old Jeopardy! show host talked to WPXI and says that going public with his cancer battle has been therapeutic for him. "All of the cards and letters I've received [and those] giving me advice and offering prayers for me has really touched me," Trebek says.
"Some people would say that's a bad deal that Alex has got. But there are a lot of people out there who have been informed that they have cancer, they have heart problems, serious other diseases, they have Parkinson's, whatever, you name it," he continues. "But they don't have that great outpouring of warmth and prayerful thoughts coming from people all over America. That's been a great help to me."
Alex Trebek's message of hope for people battling cancer
For those fighting similar health battles to Trebek's, he has a very clear message of hope: "My response has been the same for all of these people. Let's both agree that we are going to become survivors."
RELATED: More Than A Game Show Host, Alex Trebek Has Made Many Other Appearances
The game show host has been incredibly humbled by his fans, friends, and family since going public with his diagnosis. He still has plans to keep working as much as he can, given his body allows him to. "I will keep hosting as long as I can and as long as my skills don't diminish," he says. "I'm sure there are observant members of the television audience that notice [my health struggles] but they're forgiving. But there will come a point when they will no longer be able to say, 'It's okay.'"
"What I would do on that day is tell the director, 'Time the show down to leave me 30 seconds at the end,'" Trebek says in an ABC special about his final day on the show. We hope that Alex Trebek is able to keep hosting for a long time to come!