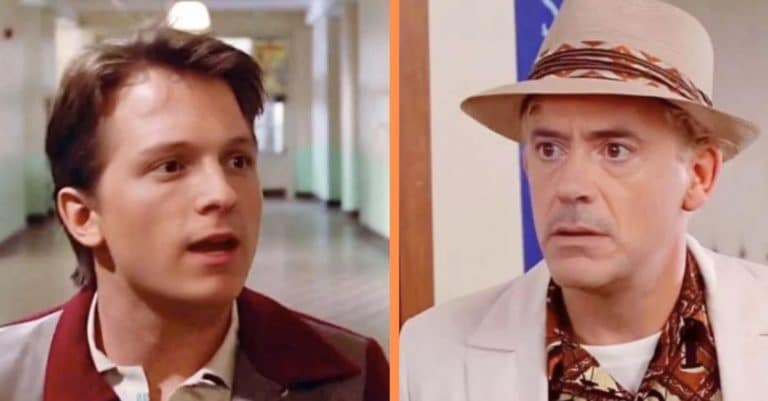 Many celebrities have already been at the forefront of 'deepfake' videos. In deepfake videos, the video editor simply places the face of a celebrity on top of another's. In this instance, it shows how incredible modern technology is at helping us to see what another actor would look like in a movie role. For this case, we're looking at Back to the Future with the characters Marty and Doc. The original actors for these roles were Michael J. Fox and Christopher Lloyd.
This deepfake is particularly well-done in that there's no glitch to be found during the scene. The actors in the deepfake video are Robert Downey Jr. and Tom Holland. People are already sounding off in the comments section that it's a "top-notch deepfake." They also say they could really believe in a Back to the Future film with these two.
This 'Back to the Future' deepfake is almost too believable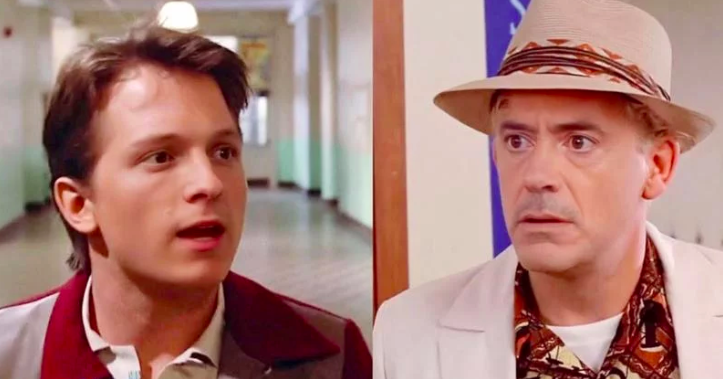 In this video, it alters the scene where Marty and Doc are brainstorming ideas on how to reunite Marty's parents. Marty becomes worried about potentially erasing himself from history. This is because he accidentally getting his own mother to fall in love with him. In this very memorable scene from the film, Doc is trying to make sense of the slang term "heavy." It's definitely pretty hysterical watching Downey Jr. take that on!
RELATED: 'Back To The Future's Michael J. Fox And Christopher Lloyd Reunite 34 Years Later
A big source of inspiration for Holland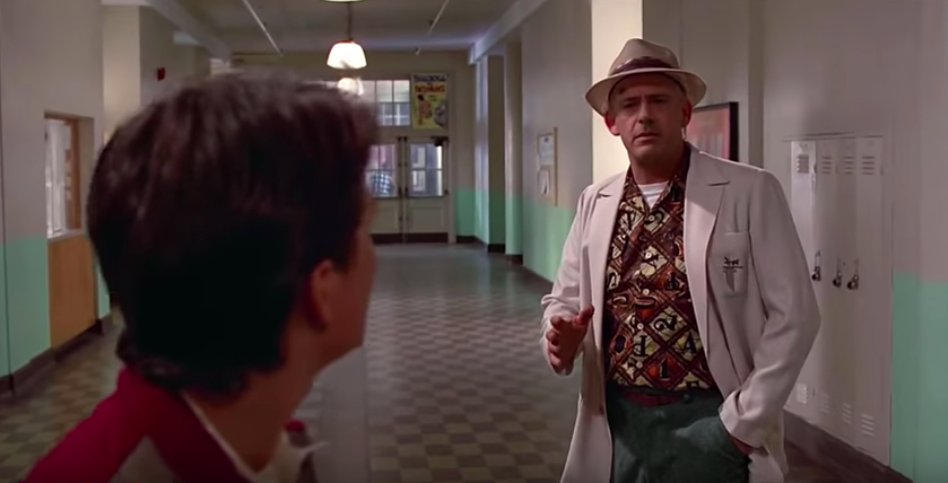 Many of the aspects of this brief video show just how much Holland could pull off the character of Marty and also how similar he is to that of Fox. In a physical aspect, the two are so similar that the deepfake here is flawless and the same could be said for Downey Jr. and Lloyd to a certain extent. Everything just seems to flow so well that it's unquestionable, but that's just the beauty of deepfakes!
Holland is best known for his role as Peter Parker in Spider-Man: Homecoming and its sequel Far from Home. The character of Marty McFly is actually very important for Holland as the character itself is a source of inspiration for the young actor. "My goal was to try and kind of be our generation's Marty McFly. That was what my all-time goal was, and I was actually lucky enough that a journalist said, 'Oh, you're kind of like Marty McFly in this movie,'" he says of his Spider-Man portrayal.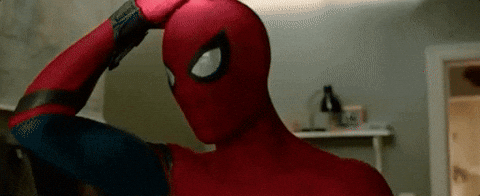 Director Robert Zemeckis has said that there will never be a Back to the Future 4. With this in mind, we probably won't be seeing Robert Downey Jr. and Tom Holland in a remake anytime soon. Maybe it's for the best that the classics be left untouched! Check out the deepfake video below.