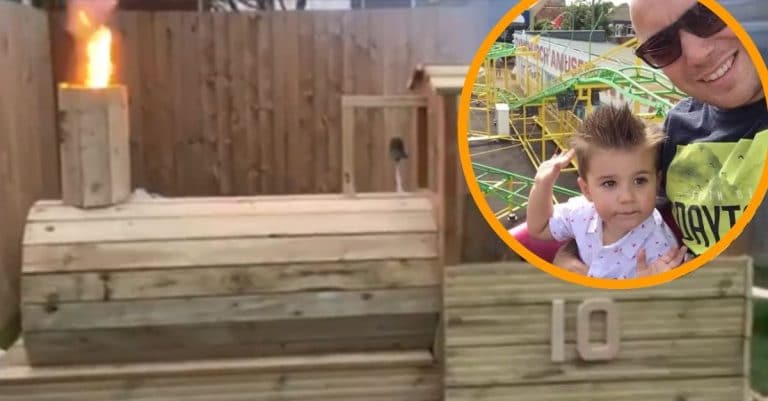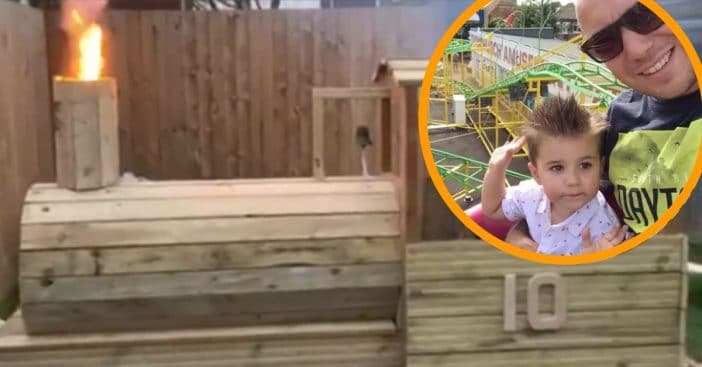 One UK father took DIY to a whole new level with his latest creation. Warren Golding of Deal, Kent, noticed his son Jessy loved trains. So, the father decided to build one of his own. The 35-year-old worked with both of his sons, Jessy and Wyatt, to construct the wooden marvel. What is especially cool about his handmade wooden train is the functioning steam engine included.
At four, Jessy is already obsessed with trains, according to LADbible. Fortunately for Jessy, he doesn't just have a train fascination; he has a very loving dad and brother who helped put together a truly unique garden feature. Ultimately, this ended up being a fun bonding experience over the course of three days last December.
Golding used his experience to create a masterpiece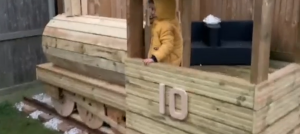 Projects like this are no problem for Warren Golding. LADbible reports that Golding is a builder by trade, so he has the perfect background for building his own wooden train complete with an actual working steam engine. His reasoning was simple: "My boy Jessy is four and he is obsessed with trains. I also have another son Wyatt … So I decided to build a playhouse with a train theme for them both."
RELATED: You Can Now Buy Adorable DIY Tiny Homes Under $9000
The family stayed warm over Christmas break last year by constructing this mechanical decoration. It even actually helped pass the time. "It took about three days to build with the boys' help. Kept us busy over Christmas time off." However, Golding did admit he's essentially opened a Pandora's Box of expectations for more fun crafting projects.
The wooden train and steam engine project is just the start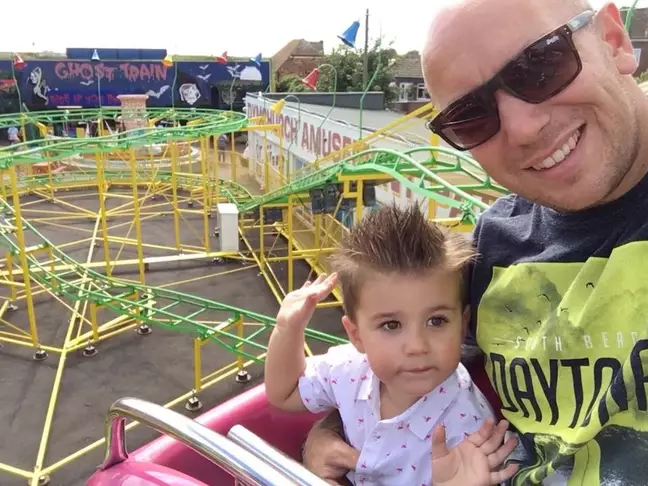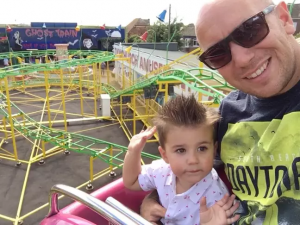 "Both boys Jessy and Wyatt want carriages added now so that will be next job. I'll maybe make one a playhouse and the other a sandpit," Golding explained. "I'll be adding a station-themed play area at the back as well eventually." Sources agree, when possible, taking a DIY approach can actually be the better option for multiple reasons. For the Golding family, they primarily used recycled wood. In total, he spent the equivalent of $130 on the decking.
All of these projects take safety into consideration at every step of the way. This mindfulness started with the original train itself. Wood plus fire equals danger, but Golding was careful when designing the structure. The chimney of the wooden train is actually lined with metal, so the steam engine can't present a hazard. "The kids love it. The train itself is solid, I went overkill on it so they can climb all over it if they want," Golding added.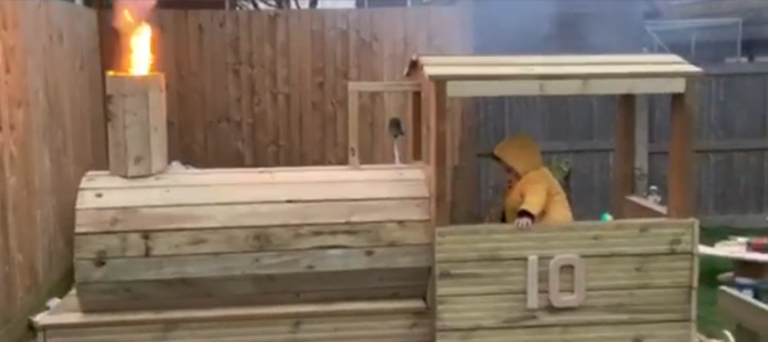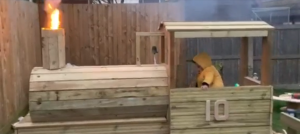 RELATED: Dad Photographs Preemie Son Doing Manly Things And It's Hilariously Cute