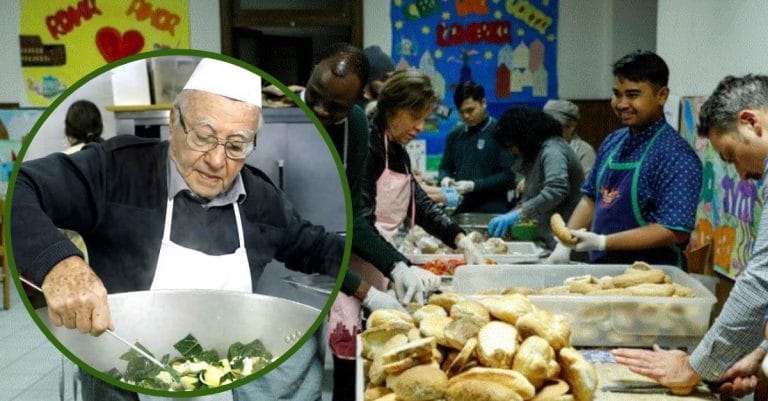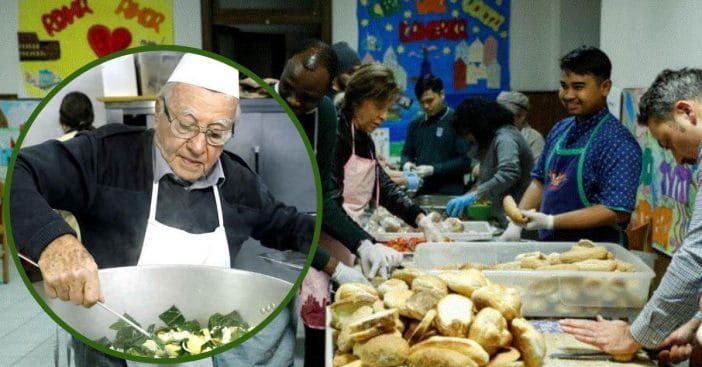 90-year-old Dino Impagliazzo cooks 800-1,000 meals each week for the poor and homeless in Rome. For his hard and charitable efforts, he has earned the nickname 'Chef of the Poor.' He does this using leftover food from the city's markets. One of his specialties being freshly made vegetable soup. Dino does this three days a week with other volunteers of the RomAmoR (RomeLove) association.
He founded the association himself. The association visits the food markets and bakeries for contributions, which in turn, help him to feed the less fortunate. It all started fifteen years ago when a homeless man met Dino at a train station and begged him for money to buy a sandwich.
Dino Impagliazzo encounters someone who gives him the idea to start this charitable work
"I realized that perhaps instead of buying one sandwich, making some sandwiches for him and for the friends who were there would be better, and thus began our adventure," Dino says about the time he ran into that homeless man. The RomAmoR volunteers cook on four other days of the week and serve it all in various places throughout the city. Most of their stops are near train stations.
RELATED: 14-Year-Old Baker Manages Ambitious Charity To Feed The Homeless
"We try to involve more and more people so that Rome becomes a city where people can love each other, you know?" Dino says. "It's solidarity".
Recognized as a "hero of our times" by the Italian President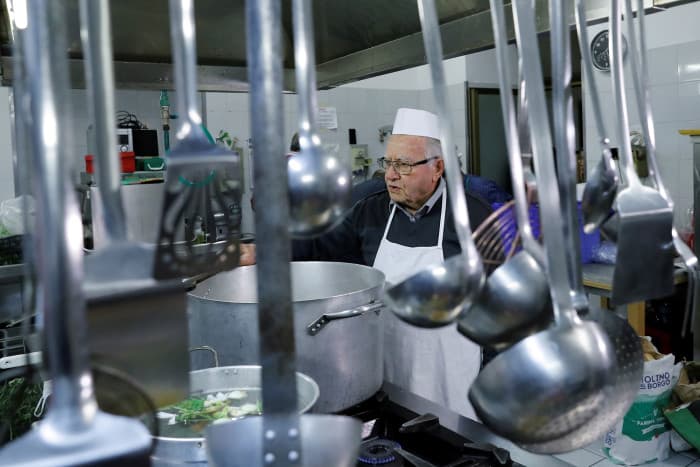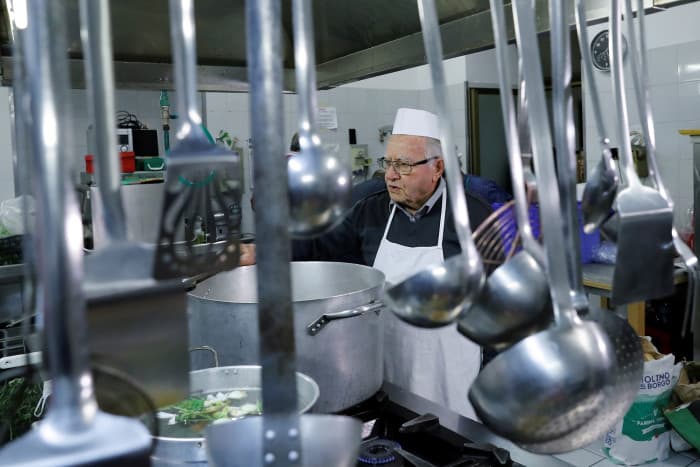 Dino is also a former employee of Italy's social security department. He was able to make all of this possible with other fellow pensioners. At first, they used to make sandwiches and now they are able to make hot, fresh meals for the homeless. Additionally, they first used to make the food at home and now they are able to make it in a convent using a fully-equipped kitchen.
Dino received an honorific award from Italian President Sergio Mattarella recognizing him as a "hero of our times." As the association continues to grow with more volunteers, it generates so much goodwill and positive feelings. "I am happy because we never tell anyone 'we don't need you tonight'," he says. "They stay among us."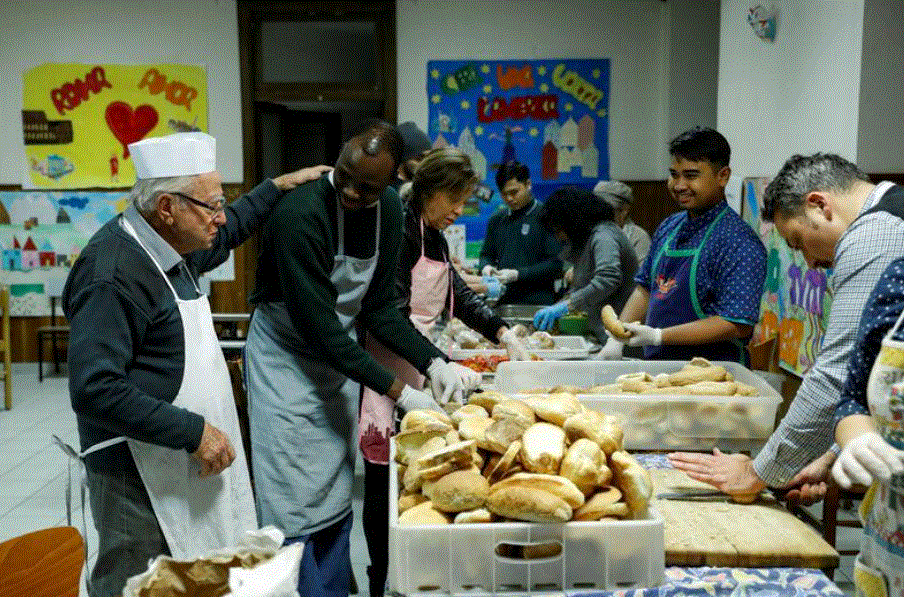 The world is grateful to have someone like Dino taking care of those who need it most. Incredible!