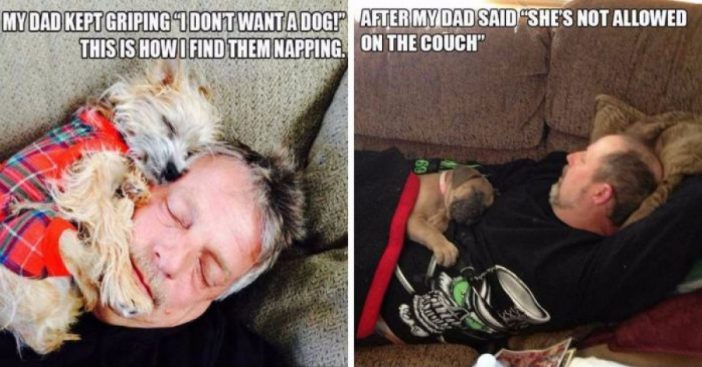 Do you remember living with your parents and begging them to get a dog? Some parents hesitate, knowing they will likely have to take on a lot of the responsibilities of owning a dog. Most of the time, dads are the most vocal about not wanting a dog. Then, they end up being the dog's best friend!
Here are some hilarious examples from around the Internet.
1. This dad and dog could have their own TV show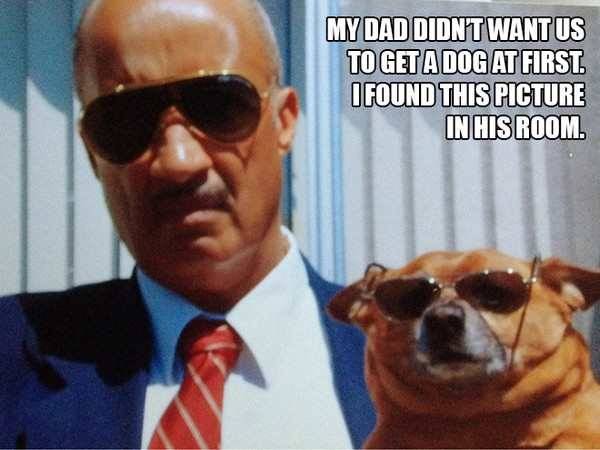 This dad didn't want a dog but ended up taking secret photos with sunglasses! Can you believe the dog kept sunglasses on? This is so adorable and hilarious. We would watch a show starring these two characters.
2. Have you ever heard, "The dog is not allowed on the couch!"?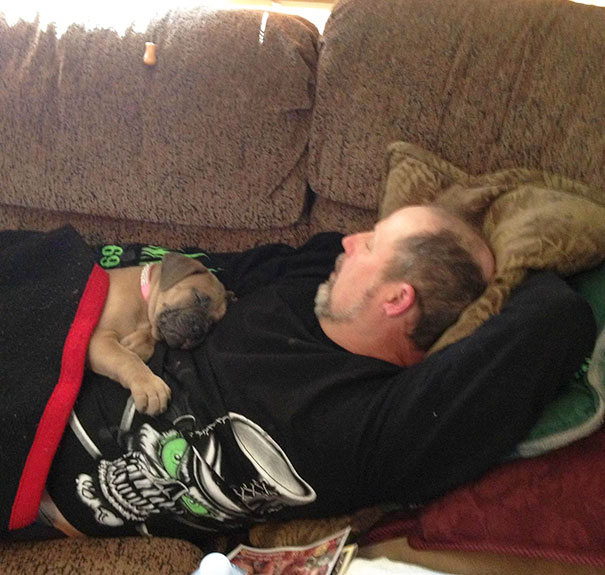 Most parents don't want their furniture destroyed by pets. If you have a dog, do you let them on the couch? This cute photo shows that the dad is actually a softie and let the dog nap with him. I mean technically, the dog isn't ON the couch, right?
3. Dads just don't want to admit what they truly want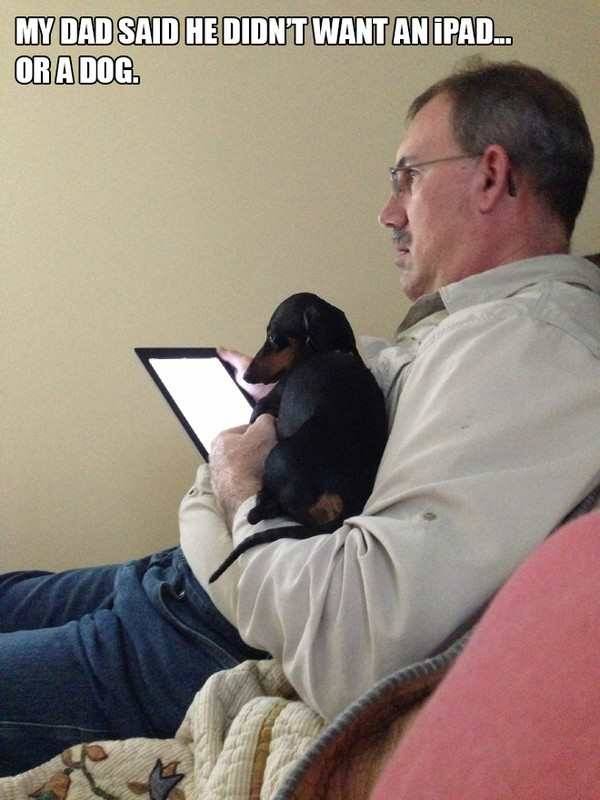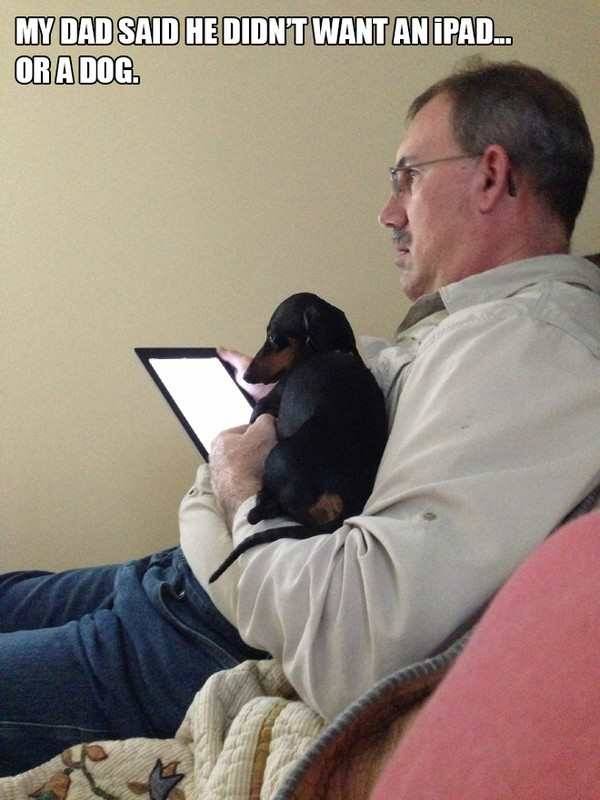 This dad apparently did not want an iPad or a dog… but here's the photographic proof that he might have been lying. What have you ever been adamant about not wanting and winded up loving?
4. These dads didn't want a dog… now they nap together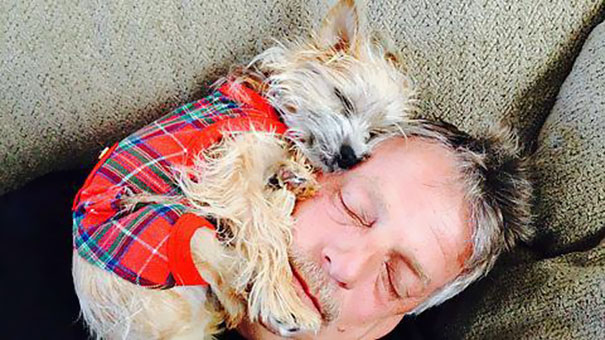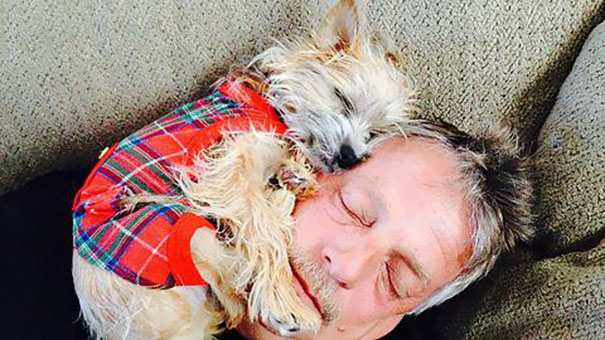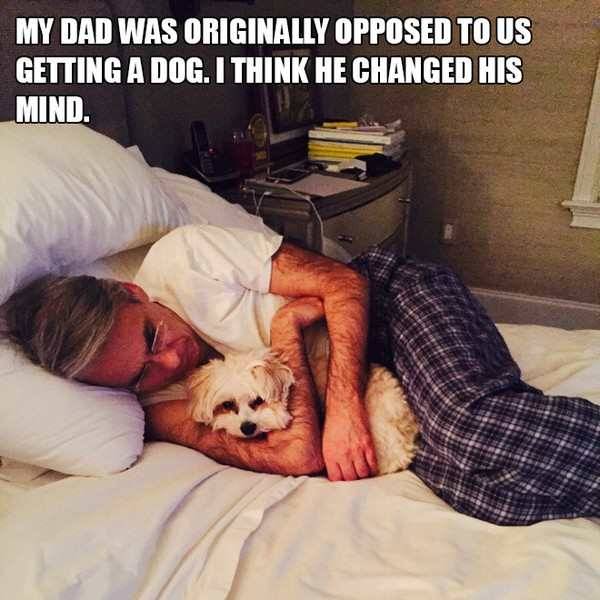 There are more dads out there that complained that they didn't want a dog. Now there are photos like this! Looks like these dads changed their minds when they found a new cuddly nap partner.
5. This dad takes secret dog selfies!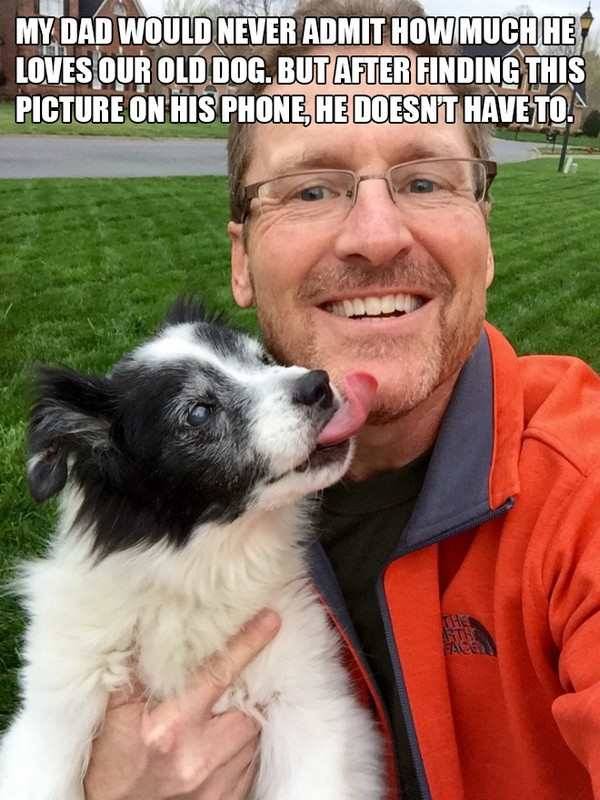 This dad will never admit that he loves the dog, but a picture is worth a thousand words! Look how happy he looks! Is your dad or husband like this?
Read on for more hilarious and adorable dad and dog pictures!