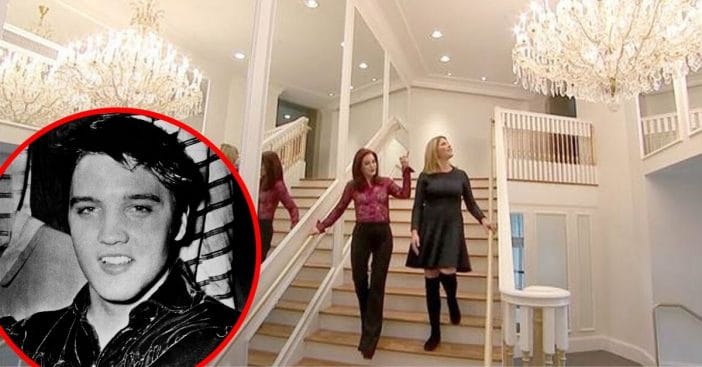 Priscilla Presley gave an exclusive tour of Elvis' guest house at Graceland back in 2016. Jenna Bush Hager from TODAY was able to see the guest house for herself, with Priscilla showing her room after room. The guest house includes pretty much everything you can imagine and more, including a king suite, a 464 seat theater, and five restaurants.
Take a walk through Elvis' Guest House at Graceland
"He had just such a flair," Priscilla says in the video about Elvis. "And actually this is really what this is all about, its flair, its taste, it's beautiful, it's comfortable. Everywhere you look, Elvis is here." Priscilla has certainly done a wonderful job with ensuring that Elvis' spirit is kept alive and well, even in the Guest House at Graceland.
RELATED: Graceland To Celebrate 'Elegant Southern Style Weekend' With Host Priscilla Presley
"When you see him and if you knew him, you would see even the designs of a chair… he was way ahead of his time if we go to Graceland," Priscilla continues. Various parts of the house include bits and pieces of Elvis' influence, including a ceiling piece that from a cape that he wore onstage during a show.
Various amenities and other enjoyable offers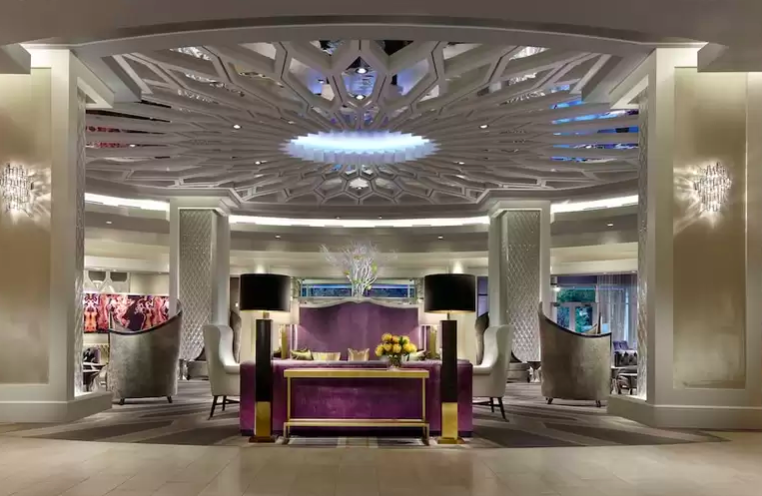 The Guest House at Graceland is available for anyone to book! It comes with 450 different guest rooms, a free airport shuttle, air conditioning, daily housekeeping, and more. They also have great tourist attractions nearby, including the Stax Museum of American Soul Music and Memphis Cook Convention Center.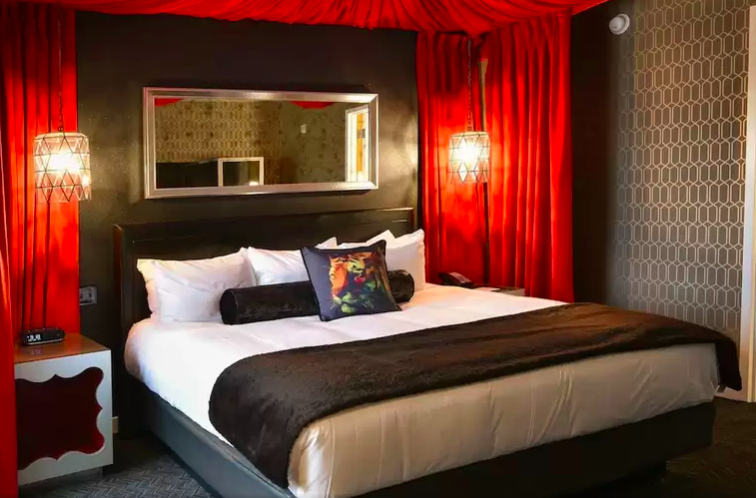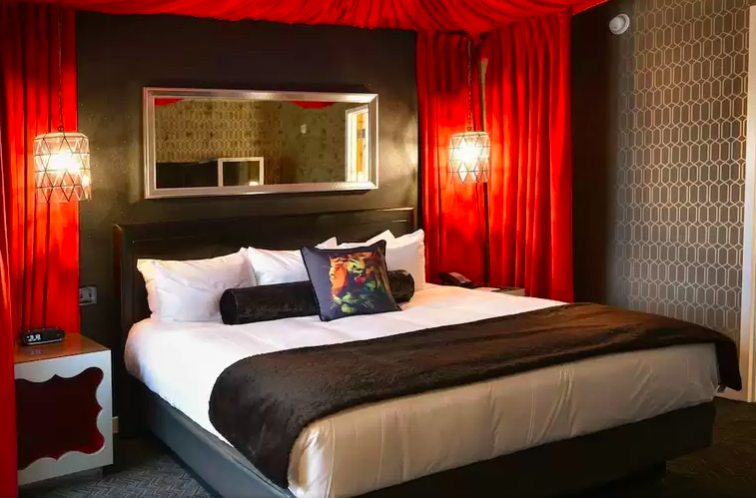 Rates for staying at the Guest House at Graceland start at $135, but can vary based on different needs. Enjoy a Deluxe King Room or the TCB Suite! It's definitely an enjoyable and nostalgic time for the whole family to experience.
RELATED: Bruce Springsteen Once Broke Into Graceland To Try To Meet Elvis Presley