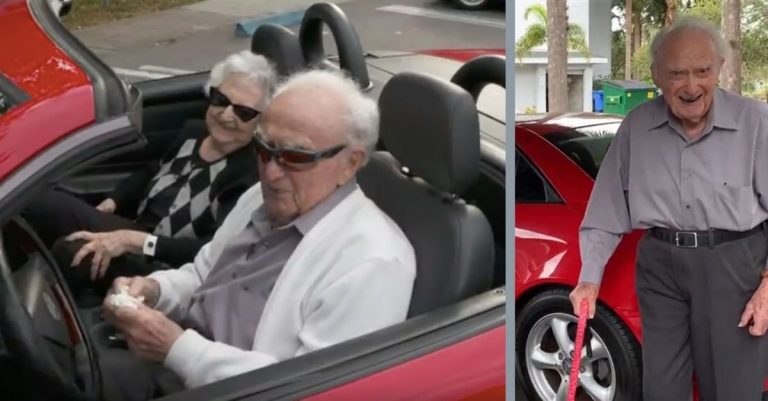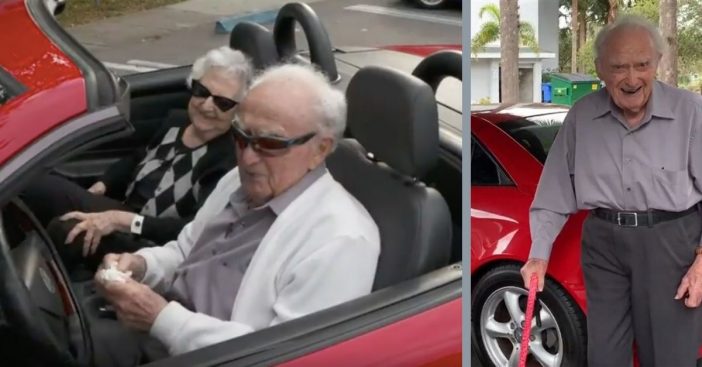 As we age, it's normal that we start to lose the ability to do things we were once used to. The same goes for driving and a lot of us give up on driving when we get to a certain age due to eyesight or other health issues. Well, this 107-year-old man is defying all odds as he is still driving today! Joe Newman of Sarasota, Florida calls himself a great driver.
"Sure, I have aches and pains," Newman tells TODAY, "But I dance as fast as anybody else in this place." He currently lives in an independent living facility in Florida. He bought his cherry-red Mercedes 320 hardtop coupe from his podiatrist when he was 103. Newman enjoys cruising around with his fiancée, Anita Sampson, who is turning 100 soon.
Joe Newman could be the oldest driver in the country and has done so much in his lifetime
"I accept the fact that driving is a responsibility and a person 107 ought to be concerned about getting out on the highway," Newman says. "Anita and I are thinking about getting rid of the car or giving it away. I don't want people to be afraid that I'm on the road." Another fun fact about Newman is that at age 101, he actually ran for a seat in the House of Representatives. Even now at 107, he has no plans on slowing down.
RELATED: 20 Car Maintenance Hacks That Every Driver Needs To Make Their Lives Easier
"There's still too much work to be done," he explains. "If you feel you can contribute, then you have a responsibility to contribute." He loves to pose for pictures in front of his car and loves that it makes people smile.
But he doesn't want people to remember him simply for being the oldest driver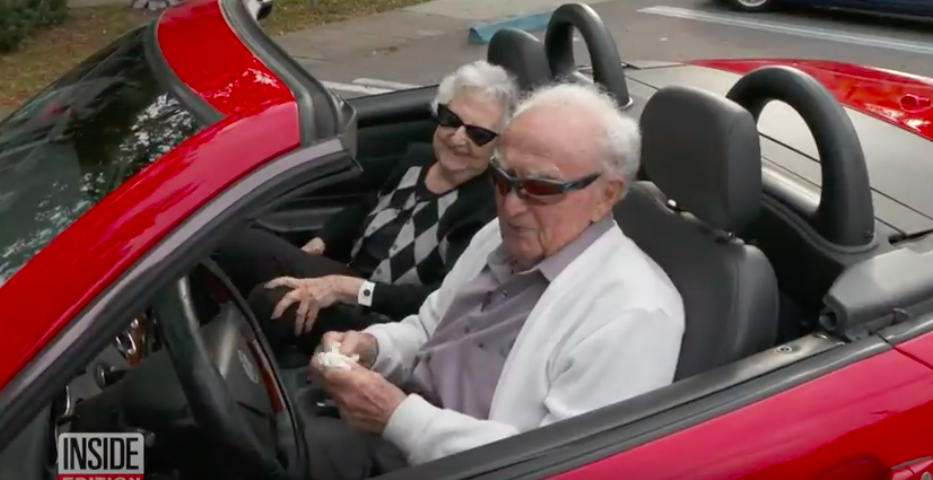 Newman says that when he is gone, he hopes to be remembered for something far more honorable. He wants to be remembered for the Logan Center. This is an organization that supports people with intellectual and developmental disabilities, specifically in his former home state of South Bend, Indiana. He and his late wife, Sophie, founded the organization in 1950 with just $24. Their only child, Rita Jo, was disabled and was not allowed to attend public school.
"Back then, people were afraid of catching it," Newman explains. "So, we took matters into our own hands." Today, the center has a budget of $14 million and a few hundred students. It has come such a long way!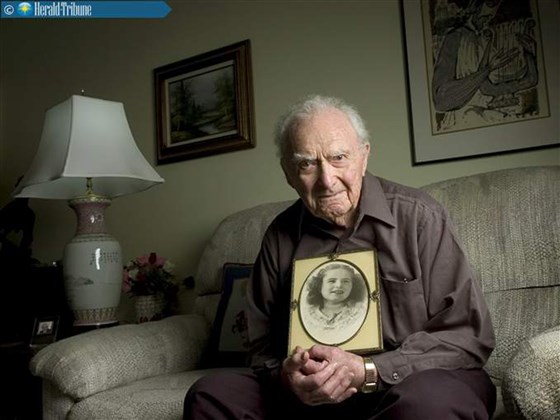 Newman and Sampson have big plans coming up. They love dancing and also plan to go on a hot air balloon ride! Sampson's 100th birthday is on March 28th, and Newman plans to rent a karaoke machine "or hire a singer to sing songs we remember." So sweet!