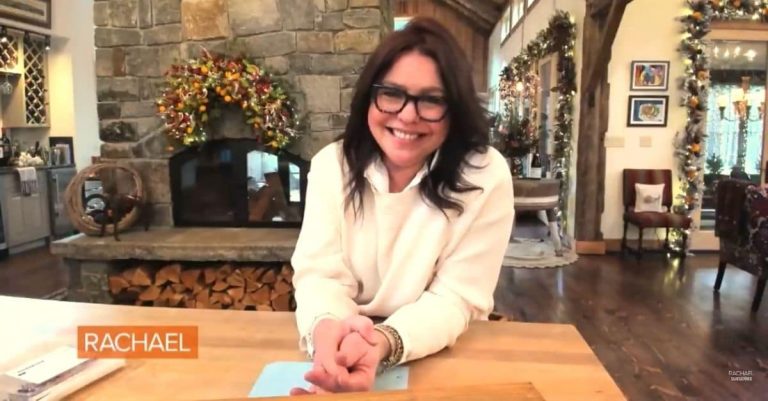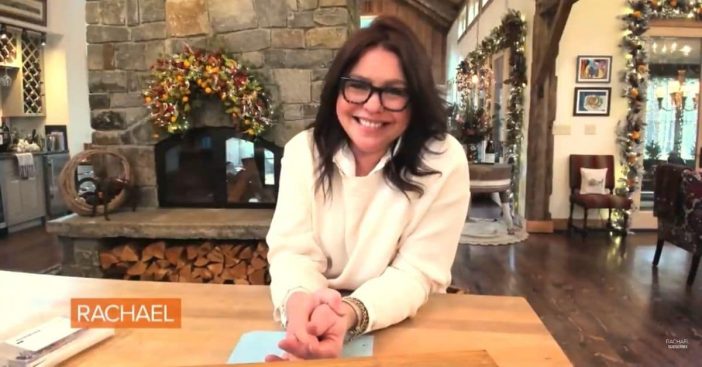 Due to the coronavirus pandemic, 2020 has been a rough year for pretty much everyone. Rachael Ray had an especially unfortunate experience in 2020 when her main house in upstate New York burned down. She and her husband John Cusimano are staying at their guest home for the time being.
In a new video, Ray gave a tour of her guest home she and her husband have decorated for the holidays. Even though Ray was obviously emotional about the loss of her main home, she took the time to express gratitude for her friends and family this holiday season.
The Fire That Destroyed Ray's Main Home
This is what's left of our house, today. Sharing our story + what we've learned in a very unusual @rachaelrayshow premiere. Thank you to all our first responders, viewers + friends for their unending support. We are very grateful and mindful of how fortunate we are in many ways. pic.twitter.com/lv18pTIkpI

— rachael ray (@rachaelray) September 14, 2020
On August 9th, 2020 a fire destroyed Ray's home in upstate New York. In the season 15 premiere of the "Rachael Ray Show," she gave fans a tour of the wreckage and expressed her grief at the loss of so many sentimental items. "On August 9th, my house burned. 15 years of memories; 40 years of notebooks, drawings, thoughts, my life's work," Ray said at the top of her show. She also lost her dream kitchen, which she had worked for years to put together and had been using to film episodes of her show during the pandemic.
RELATED: 20 Vintage Christmas Decorations That Are Making A Major Comeback 
Although there was very little time to grab anything, in the video tour of her guest home, Ray says she managed to salvage a nostalgic piece from her main home. "[This was] saved from our house that burned; a horse sculpture that is exactly the same as one my mom had in our house when I was a little girl," she says. "I found it at a flea market."
Guest House Decorations
View this post on Instagram
In the five minute video, Ray gave a tour of her beautifully decorated guest house. "This year, we're not putting up trees, because no families are coming to visit and we lost our main home, our big house," she explained. "But we absolutely would not let the holidays come and go without some decoration." There are partridges and pairs, twinkling lights resembling falling snow, and even ribbons meticulously placed down the windows to hide the power cords.
Despite Ray's obvious sadness over the loss of her main home, she expressed gratitude for those close to her. "I gotta tell ya, I don't know where I'd be without friends and a community and people so dear to me that help me bring Christmas to life, even when you're not at home," she said in the video. Ray and many others are finding ways to keep up the holiday spirit, despite Christmas looking a little different this year.