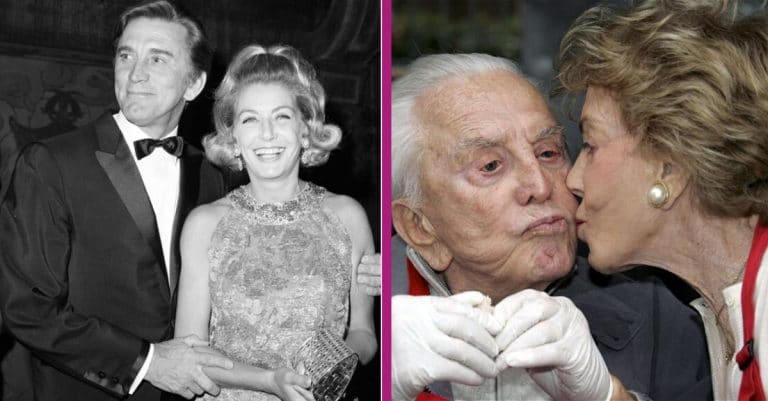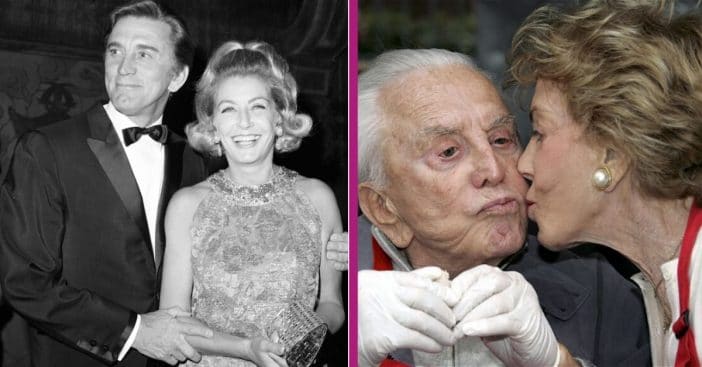 The incredible and legendary Kirk Douglas had died at the age of 103. His son, Michael Douglas, and his wife Catherine Zeta-Jones, both confirm the sad news in tribute social media posts. We're all especially thinking about Kirk's wife at this time, Anne Buydens, who has been by his side for more than six decades.
At 100 years old, Anne had been through everything with Kirk. Their romance truly stood the test of time, especially as divorce rates continue to climb each year. They were together until the very end, and now we're looking back on their incredible, ever-lasting relationship.
Kirk Douglas and Anne Buydens… playing hard to get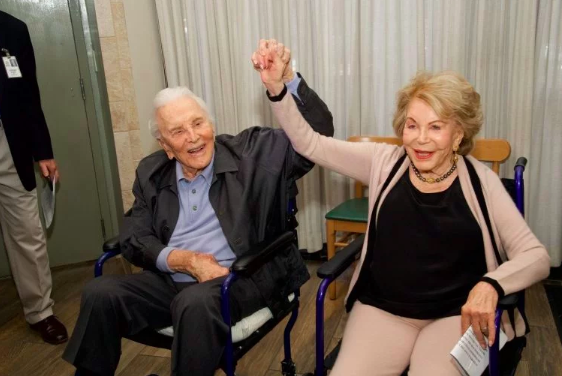 The two first met in 1953 and Kirk was already a pretty popular movie star, surrounded by flocks of beautiful women. Anne was working as a film publicist at the time and was living in Paris when a photographer introduced her to Kirk on the set of Act of Love. Of course, Kirk immediately took a liking to Anne, but she didn't make it easy for him!
RELATED: Kirk Douglas Is 102 Years Old, But His Wife Turned 100! Take A Look At Their History Together
He asks her out on a date at the most beautiful and expensive restaurant in Paris, La Tour d'Argent. What does Anne say?  "No thanks, I think I'll go home and make myself some scrambled eggs."
Working on their relationship with one another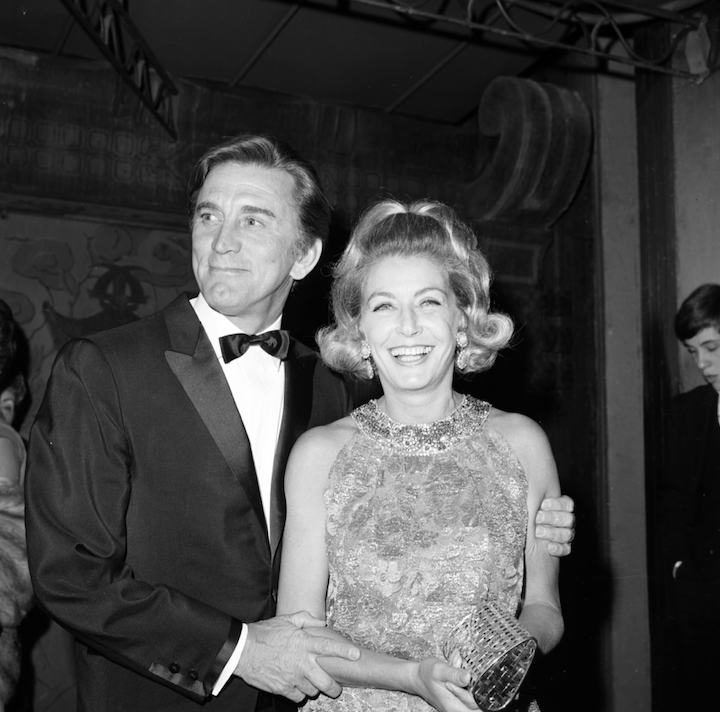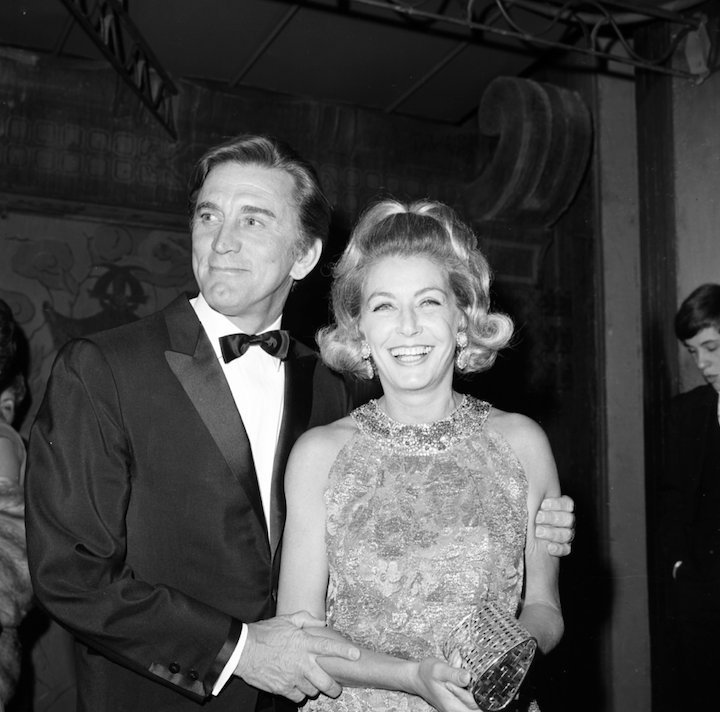 So, at a certain point, Kirk just stopped trying to 'woo' her. He hired her anyway and their business was kept strictly professional. That is, until one specific event. Kirk had to scoop elephant feces in a tuxedo at a charity gala which was at a circus. It was that moment that Anne says he "got her" because she knew he wasn't a typical Hollywood star. He didn't care about his tuxedo and that he was a lot more down-to-earth than just being fancy.
They would later work on their relationship together, but things were complicated. Kirk was engaged to his on-screen partner, Pier Angeli. It was not until Anne told Kirk that she was planning on moving to Paris. He didn't want to lose Anne, and so he decided to break off his engagement to Pier. Everything became clear. The two would eventually marry in 1954 in Las Vegas and have 2 children together, Peter and Eric.
The beginning might have been difficult, but it was worth it all in the end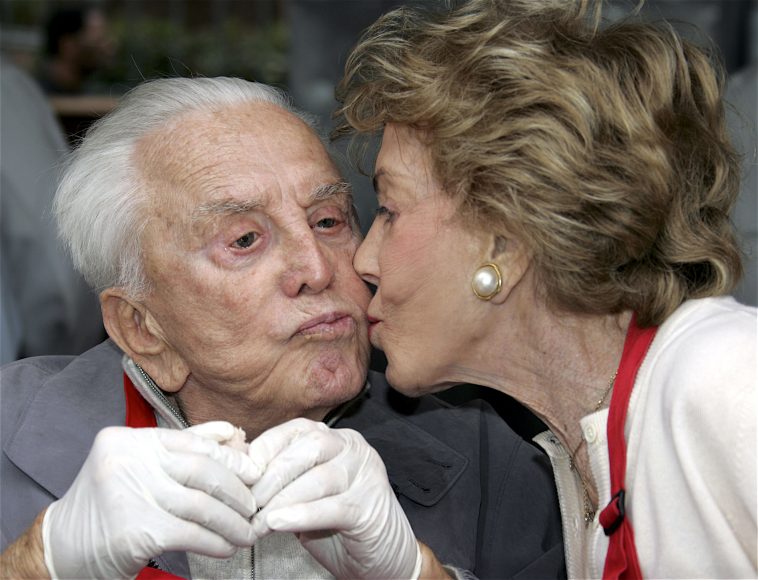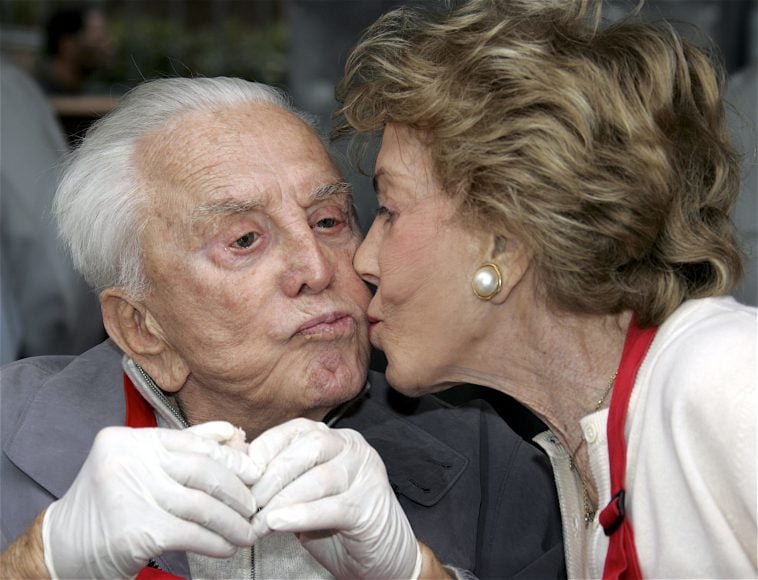 In a previous interview, Kirk reveals that he had to go through quite a lot to convince Anne that he was worthy. He calls her the "most difficult woman he had ever met." Despite an inspiring and incredible love story, their relationship was met with obstacles as well. They both had to endure the tragic loss of their son, Anne's battle with breast cancer, and Kirk suffering a stroke. Their marriage encountered turbulent times, but their devotion to each other and their love is what made it persist for so long.
A book that was published in 2017 details the love letters they sent to each other during their time apart. The book is called Kirk and Anne: Letters of Love, Laughter, and a Lifetime in Hollywood. In one of the letters, the reader understands that Kirk is away shooting a movie. In the letter, he says,  "If I live to be 100, there will still be so many things unsaid." Then, on his 100th birthday, he told Anne, "As I have now reached that milestone, I can attest that it is still true."
Here at DoYouRemember? we ensure our readers receive the best content and products. If you make a purchase through one of our links, we may earn an affiliate commission.