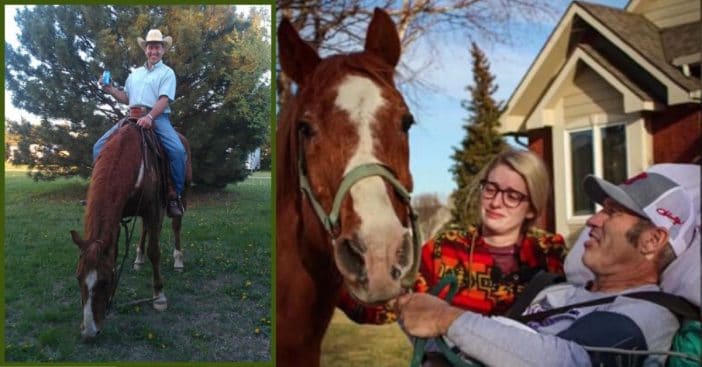 Kevin Adkins, a 55-year-old cowboy, sadly passed away recently after a courageous battle with cancer. However, he had a last dying wish that was able to be fulfilled. Just one day before his death, family and friends in Kansas were able to make sure that Kevin saw his horse one final time. For almost two decades prior, Kevin spent every single day with his 27-year-old horse Vic.
Jennifer Wadley's family ranch, D&J Ranch, sold Vic to Kevin many years ago and remembers that the two were inseparable. "They've been partners for all these years," Jennifer recalls. "It could be pouring rain, it could be snowing, it could be hotter than heck. He was always here."
Kevin Adkins gets his last dying wish fulfilled and goes to heaven the next day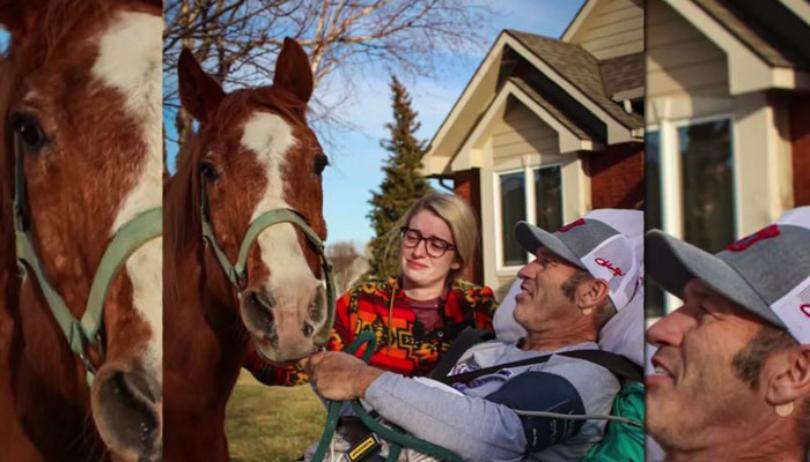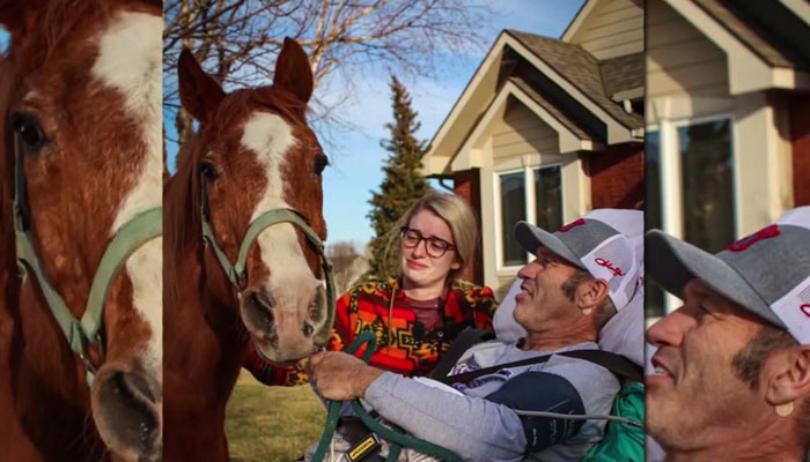 Even as Kevin fought his three-year cancer battle, he was often always with Vic, caring for him. "Take the time to brush him, pick his feet and spend time with him, and that went on every day," Jennifer recalls. "It's truly a love story between a man and a horse… It was just an unbelievable friendship."
RELATED: 4-Month-Old Girl Miraculously Beats Brain Cancer And Gets To 'Ring The Bell'
The cancer would soon become so heavy on Kevin that he would end up in the hospital, meaning that he couldn't spend time with Vic. He didn't see his horse for weeks until his family was able to grant him this last wish.
Friends remember Kevin as a great and friendly person
https://www.facebook.com/permalink.php?story_fbid=2907857839244986&id=167204539977010
Friends at the ranch know that it's going to be tough without seeing Kevin there every day. He often gave everyone a smile and a wave when he was there. "He'd always come riding Vic up, so we'd have a beer together or just sit and talk. I'm going to miss those times," says Megan Hoover-Wadley. Vic will be the honorary pall-bearer at Kevin's funeral on February 15th.
Furthermore, The Kevin B. Adkins Cowboy Relief Fund has officially been set up the late cowboy's honor. The funds will be helping other families in the cowboy community. To see the very last meeting between a cowboy and his horse, watch the video below. You may want to grab the tissues for this one!