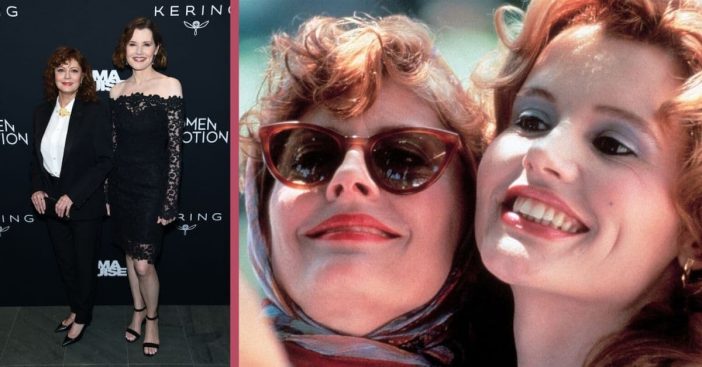 Susan Sarandon and Geena Davis of the 1991 classic Thelma & Louise recently got together for a little reunion! They reunited at the Museum of Modern Art's Women In Motion screening of the film in New York City. The two posed together for a lovely picture and they look beautiful as ever!
The 1991 film showcases two girls who impulsively decide to leave their partners and go on a road trip. Things turn pretty out of control though as they end up with law enforcement tracking them down after Louise shoots and kills a man to protect Thelma. They actually end up cornering themselves and then driving off a cliff.
Geena Davis and Susan Sarandon together again!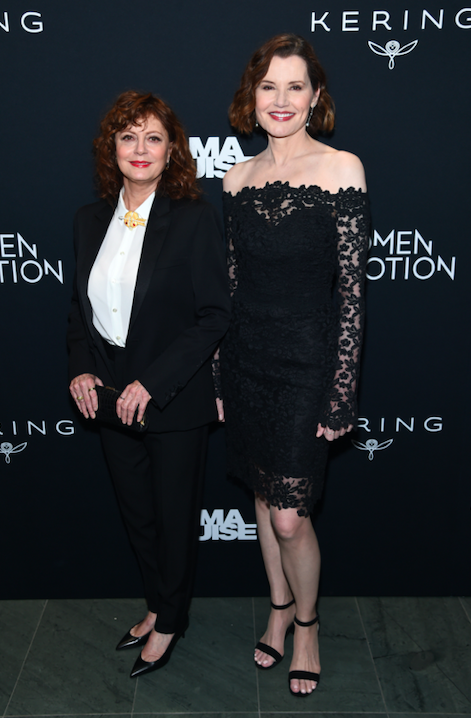 Along the way, Thelma falls for a young thief J.D., played by newcomer (at the time) Brad Pitt. The film ultimately brought in Oscar nominations for both Sarandon's and Davis's stellar performances. Since the release of the film, Sarandon and Davis have reunited multiple times throughout the years. Most notably, they got together for the film's 25th anniversary back in 2016. Davis told Entertainment Tonight back then that the response to the film was "overwhelming."
RELATED: Geena Davis Opens Up About Working With Tom Hanks On 'A League Of Their Own'
"Maybe a lot of people watching this weren't around to know what the reaction was. It was huge," she remembers. "It was massive. We were on the cover of Time magazine in five seconds: 'Why it strikes a nerve.' Very negative editorials. 'Oh, my God, now the world is ruined. The women have guns.'"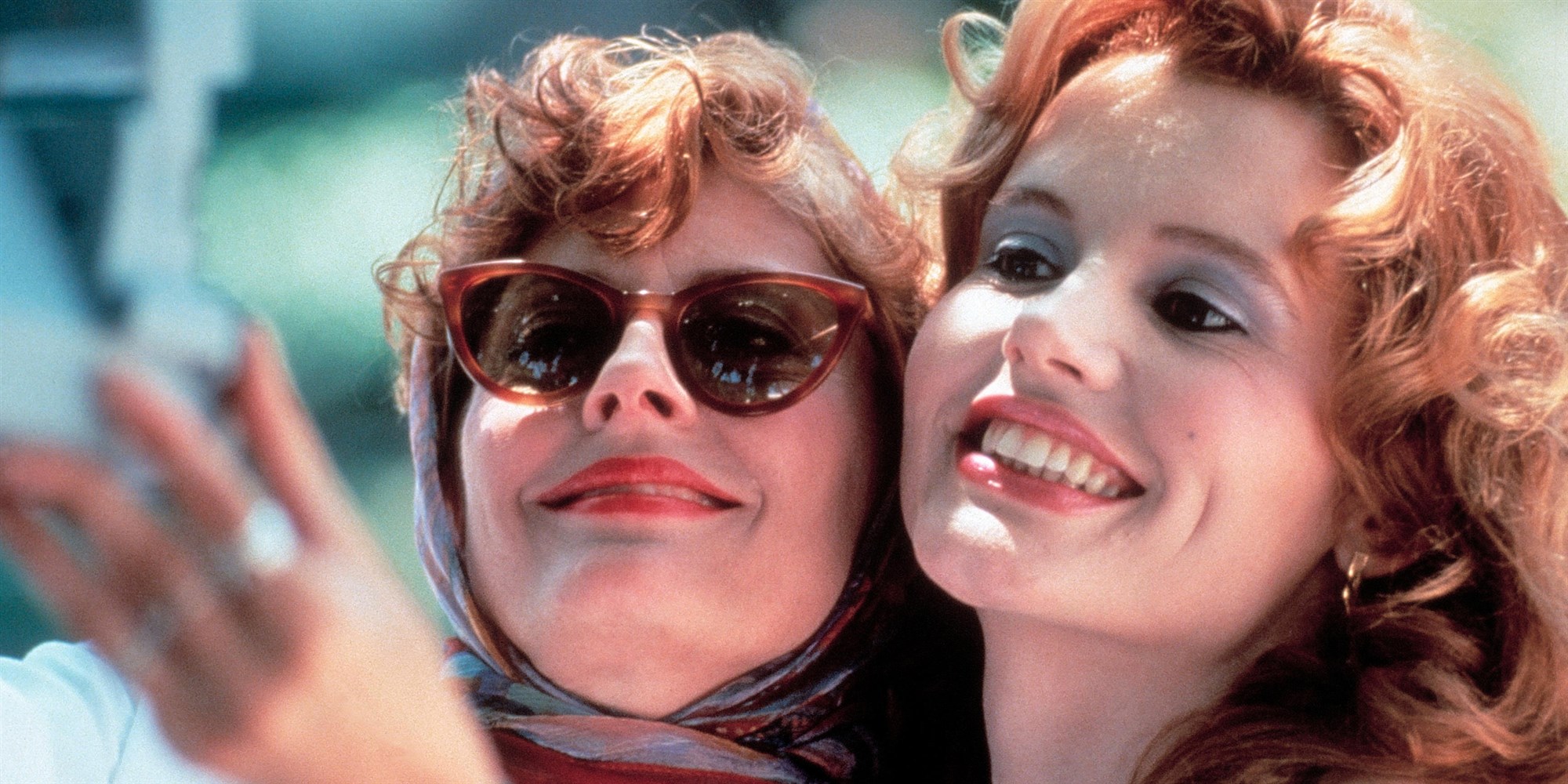 However, since that quote, Sarandon now sees it in a different light. She tells PEOPLE recently, "It's a very romantic, it's kind of a romanticized road trip movie." We can definitely see it! Such a great film to this day and so lovely to see these two together again.