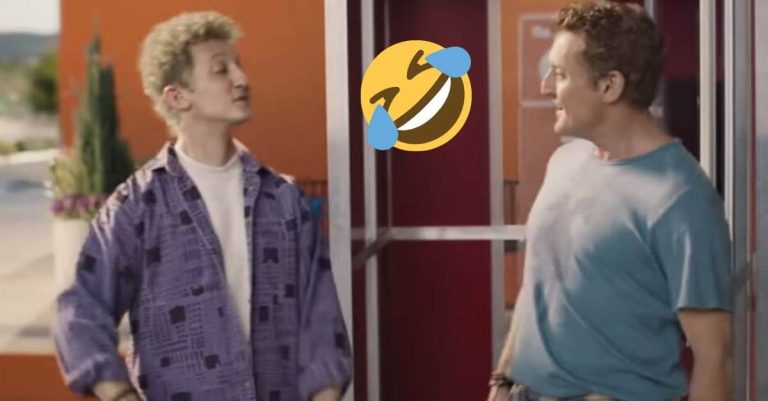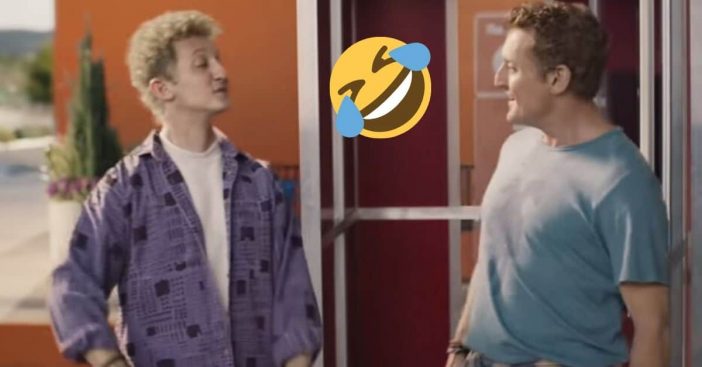 Many fans are anxiously awaiting the release of Bill & Ted Face the Music. The movie will premiere in August 2020, but Walmart is giving us a look at Old Bill in their Super Bowl ad. The Walmart ad is promoting its grocery pick-up service and many of your favorite nostalgic characters are featured, including Bill.
In the clip, the telephone booth lands down at a Walmart location. Bill (Alex Winter) comes out and is then greeted by Young Bill (Alex Winter from the '90s films). The Walmart employee looks slightly confused, but says, "Here's your order Bills." They both exclaim, "Excellent!," and proceed to air guitar together.
Alex Winter appears as Bill in the new Walmart Super Bowl ad
Characters from Mars Attacks, C-3PO and R2-D2 from Star Wars, the pug and bugs from Men in Black, and more are also featured in the ad. It is pretty entertaining and we love the nod to Bill & Ted… if only Keanu Reeves appeared as well!
RELATED: Your First Look At The New 'Bill And Ted' Movie Is Here!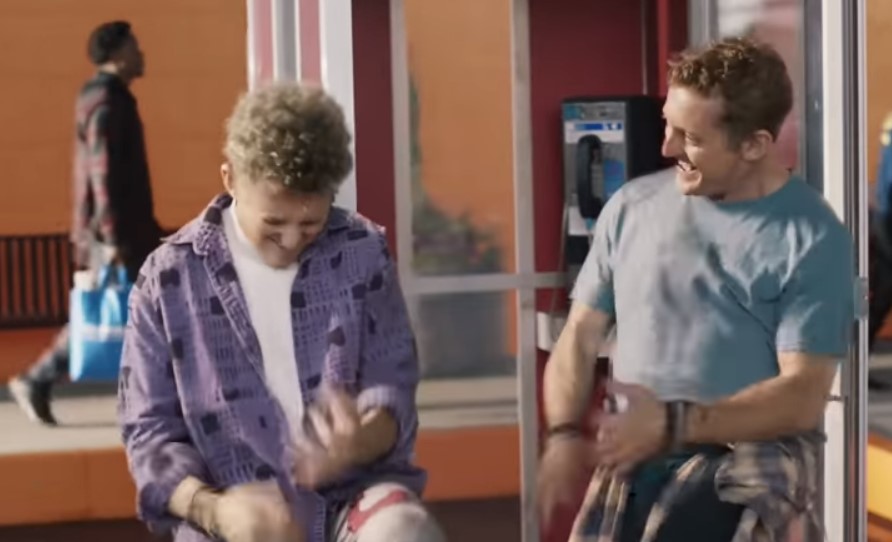 The plot of the new Bill & Ted film reads: "Following 1989's Bill & Ted's Excellent Adventure and 1991's Bill & Ted's Bogus Journey, the stakes are higher than ever for William Bill S. Preston Esq. (Winter) and Theodore Ted Logan (Reeves). Yet to fulfill their rock and roll destiny, the now middle-aged best friends set out on a new adventure, when a visitor from the future warns them that only their song can save life as we know it and bring harmony to the universe. Along the way, they will be helped by their families, old friends, and a few music legends."