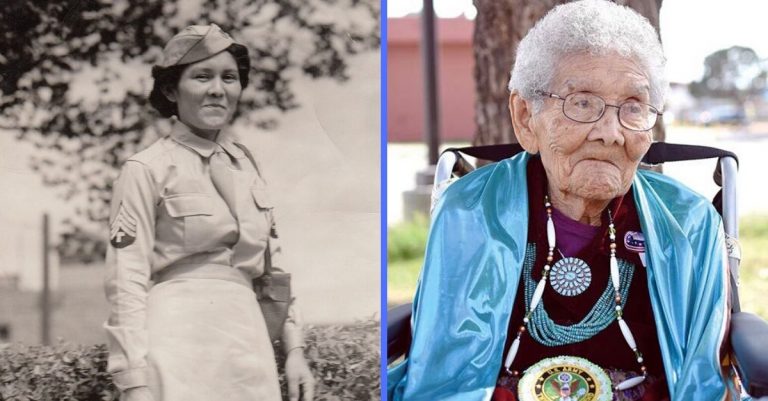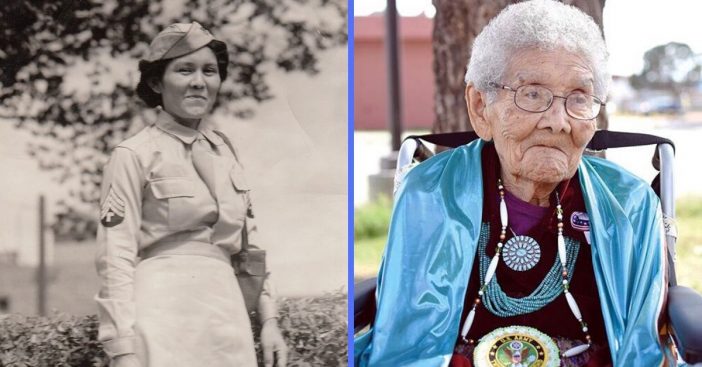 Sophie Yazzie has died at the age of 105. She was one of the longest living female World War II veterans and was a member of the Navajo Nation in Arizona. She joined the US Army Air Corps when she was 28 years old. Sophie died in Tuscon, Arizona, at home, surrounded by family.
For instance, Sophie was born in 1914 in Canyon de Chelly, Arizona. Department of Veterans' Services Director Wanda Wright shared the news of her passing in a statement on Facebook. She wrote, "We are saddened to hear of the passing of Sophie Yazzie. Sophie, a WWII veteran died today at the age of 105 surrounded by her family. A Navajo veteran, she was born and raised in Canyon de Chelly and served in the Women's Army Air Corps."
WWII veteran Sophie Yazzie has passed away
In addition, the statement continues, "I am blessed to have met Sophie and hear about her service to our country. Last summer we were honored to be able to present Sophie with Governor Ducey's Arizona Women Veteran's Week proclamation. We send our deepest condolences to her family and friends, and will always remember her legacy."
RELATED: WWII Veteran Anne Robson Dies At 108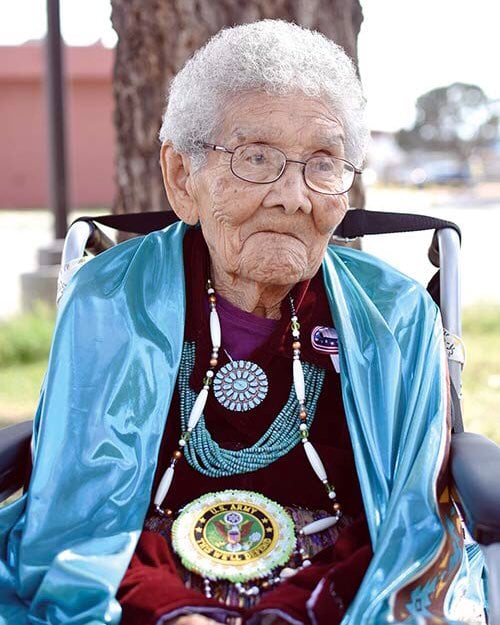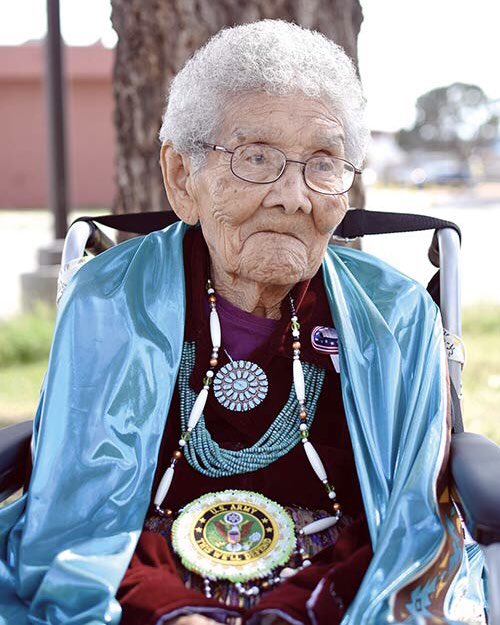 In addition, Navajo Nation President Jonathan Nez said, "On behalf of the Navajo people, we offer our thoughts and prayers for the family of the late Sophie Yazzie, a matriarch for her family and a warrior for our Navajo people who served our country with great honor and dignity."
Arizona's governor, Doug Ducey, tweeted, "Saddened to learn of the passing of Sophie Yazzie, a World War II Veteran and member of the Navajo Nation. At the age of 105, Sophie was one of the longest living female WWII veterans. Arizona is forever grateful for her service. Our prayers are with her loved ones. #RIP"
Sophia had four children, five grandchildren, and five great-grandchildren.
In conclusion, learn more about how the Navajo Code Talkers used their language to relay messages during WWII: