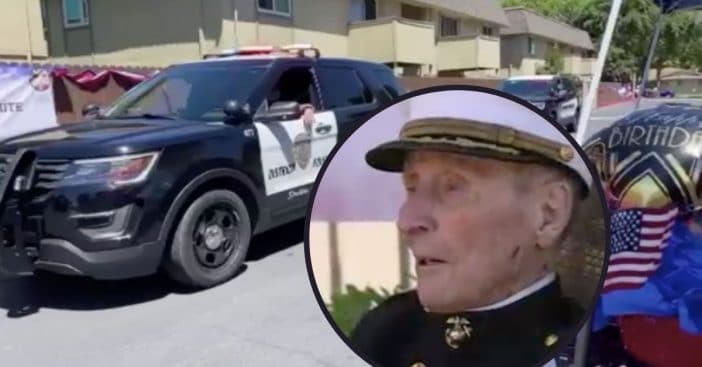 You may remember Major Bill White. We covered a story on him a while back when his care facility posted a video of him asking for Valentine's Day cards from viewers. Well, he is the oldest-living Marine veteran and recently celebrated his 105th birthday! While living at Stockton Assisted Living Facility in California during a pandemic, he's definitely getting a much different birthday celebration than planned.
This means he really can't see any friends or family during this time, for his own safety and for others. Of course, this didn't mean the family wasn't going to go all out to make sure he was celebrated accordingly. They definitely got creative with this one!
Marine veteran Major Bill White also shares his personal secret to longevity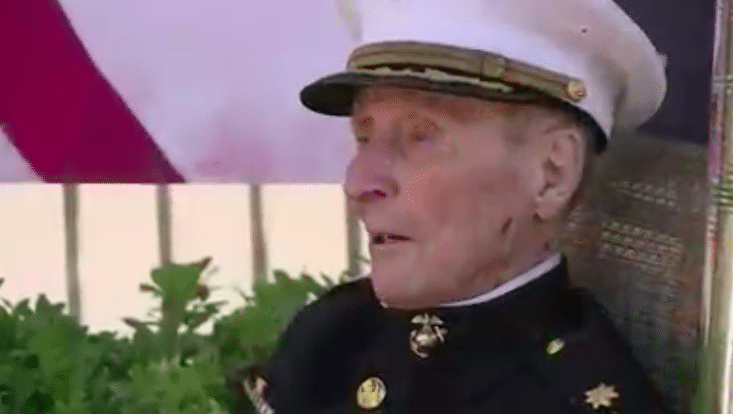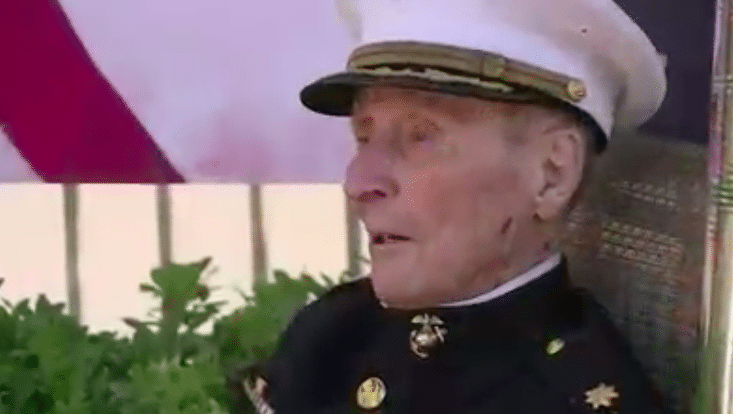 Family, friends, and strangers all drove by the facility and gave White a drive-by salute. The Marine veteran did an interview with CBS as well, divulging the secret to his longevity, as everyone has one. He tells CBS that he keeps on reading to keep his mind sharp!
RELATED: 104-Year-Old WWII Veteran Is Asking Everyone For Valentine's Day Cards This Year
"Feels just as good as it did at 104," White says of his 105th birthday. "Right now I'm trying for 106. One at a time."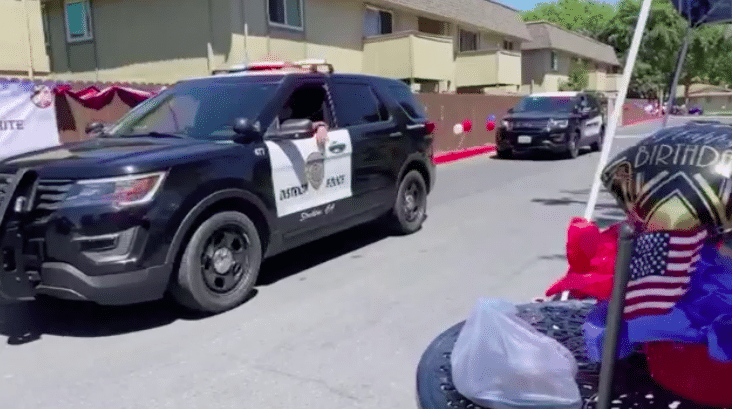 White served in the Marine Corps for 30 years. He began in the Battle of Iwo Jima in 1945 during WW2. Wishing a very happy and healthy 105th birthday to Major Bill White! Check out the video below to see some footage from the drive-by salute.