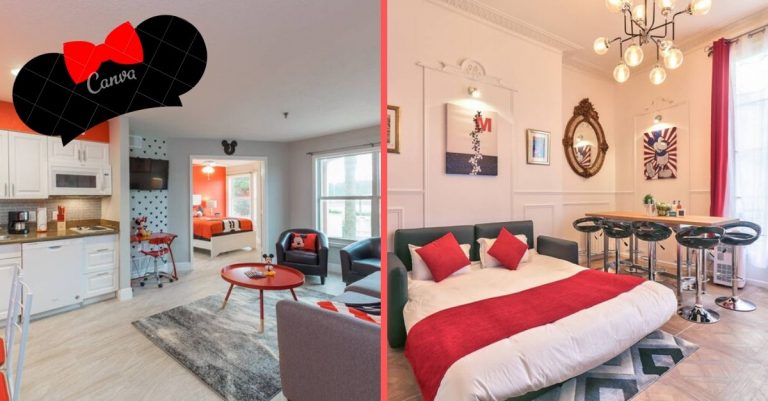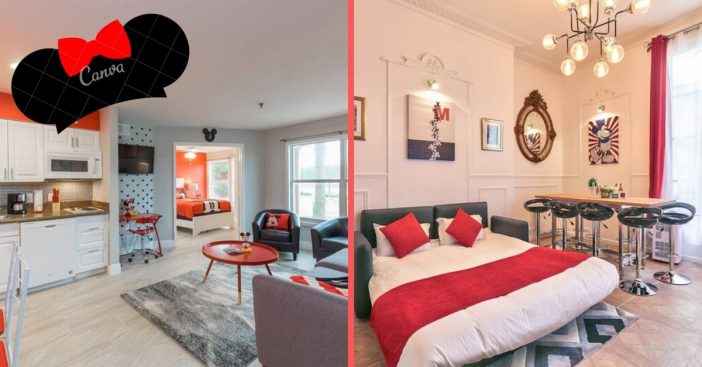 If you love all things Disney, especially Mickey Mouse, you might be headed to a Disney park on your next vacation. However, the hotels near these fun theme parks can be expensive. If you have a large group, it can make sense to split an Airbnb to save some money and feel more at home. For instance, even if you don't have a large group, renting an Airbnb can be fun!
Why not stay in a Mickey Mouse-themed Airbnb for your next Disney vacation? We rounded up a list of some of the best ones available. In addition, if you like any of them, you should book now before someone else snags the vacation home of your dreams.
1. One bedroom in Kissimmee, FL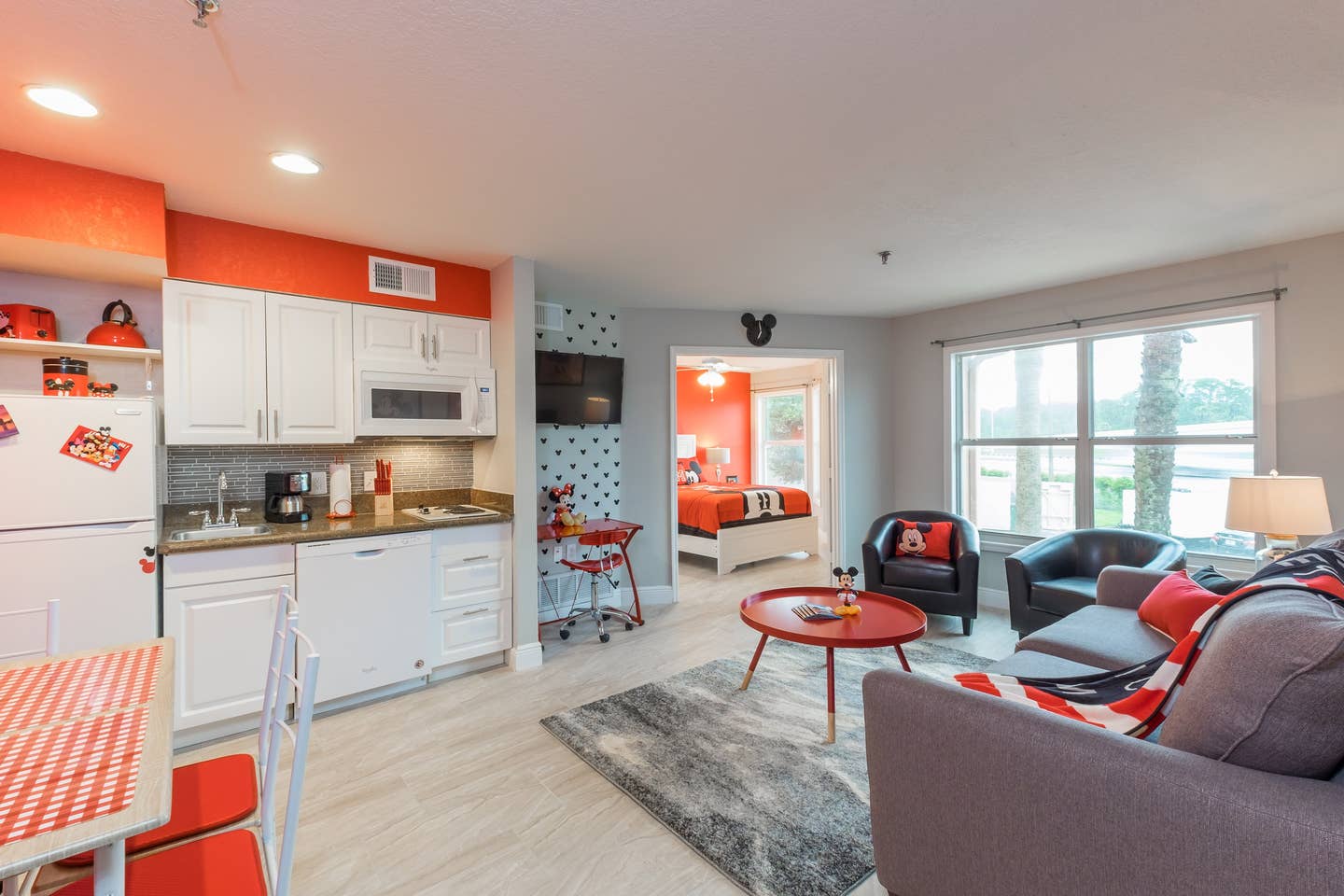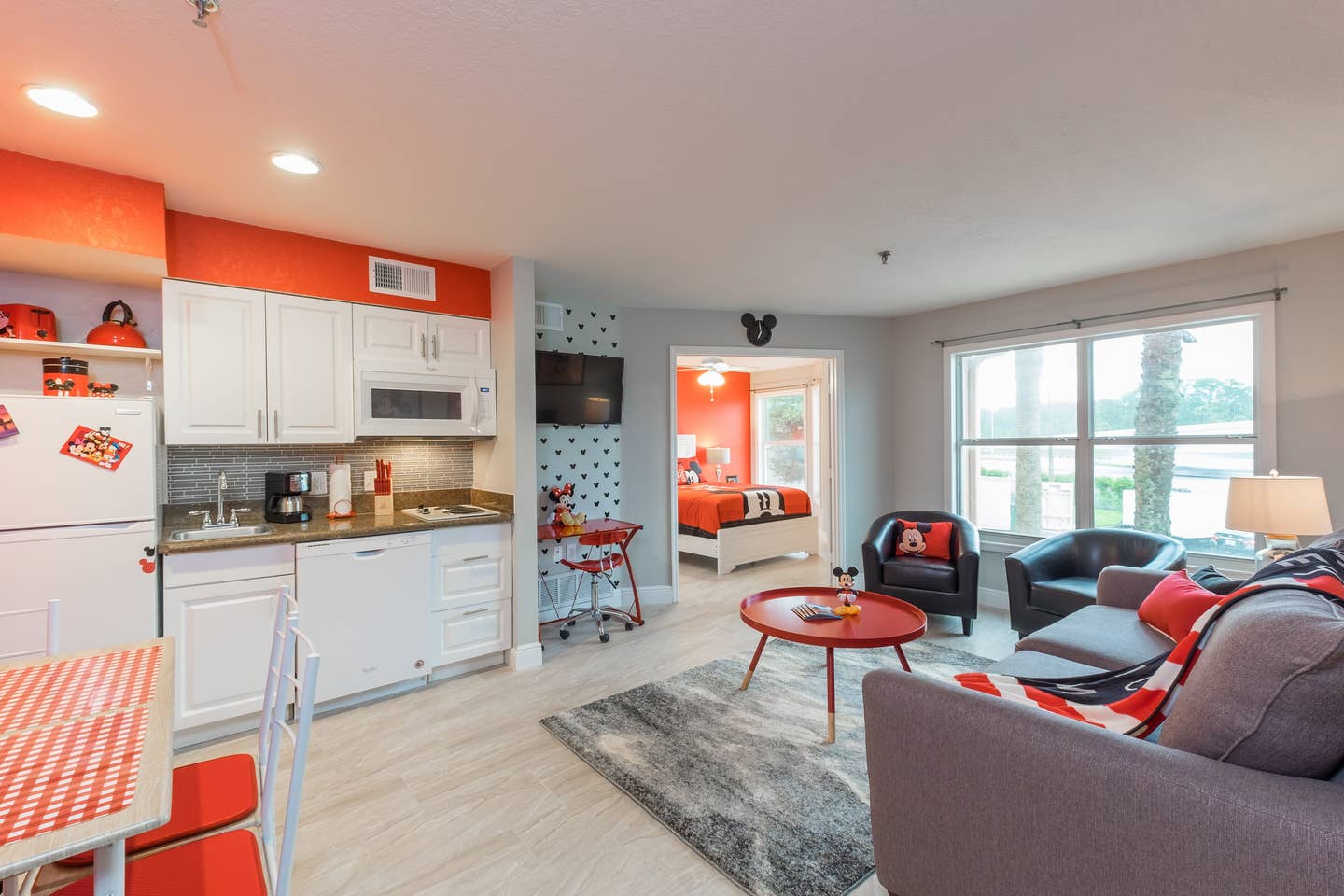 If you are heading to Florida with your significant other or friend, this one-bedroom would be a perfect fit. Every room is filled with Mickey Mouse! The best part? It states that you are only two minutes away from Disney. If you're interested in booking, click here.
RELATED: Disney's Mickey Mouse Just Turned 91 Years Old
2. Mickey Mouse appliances in FL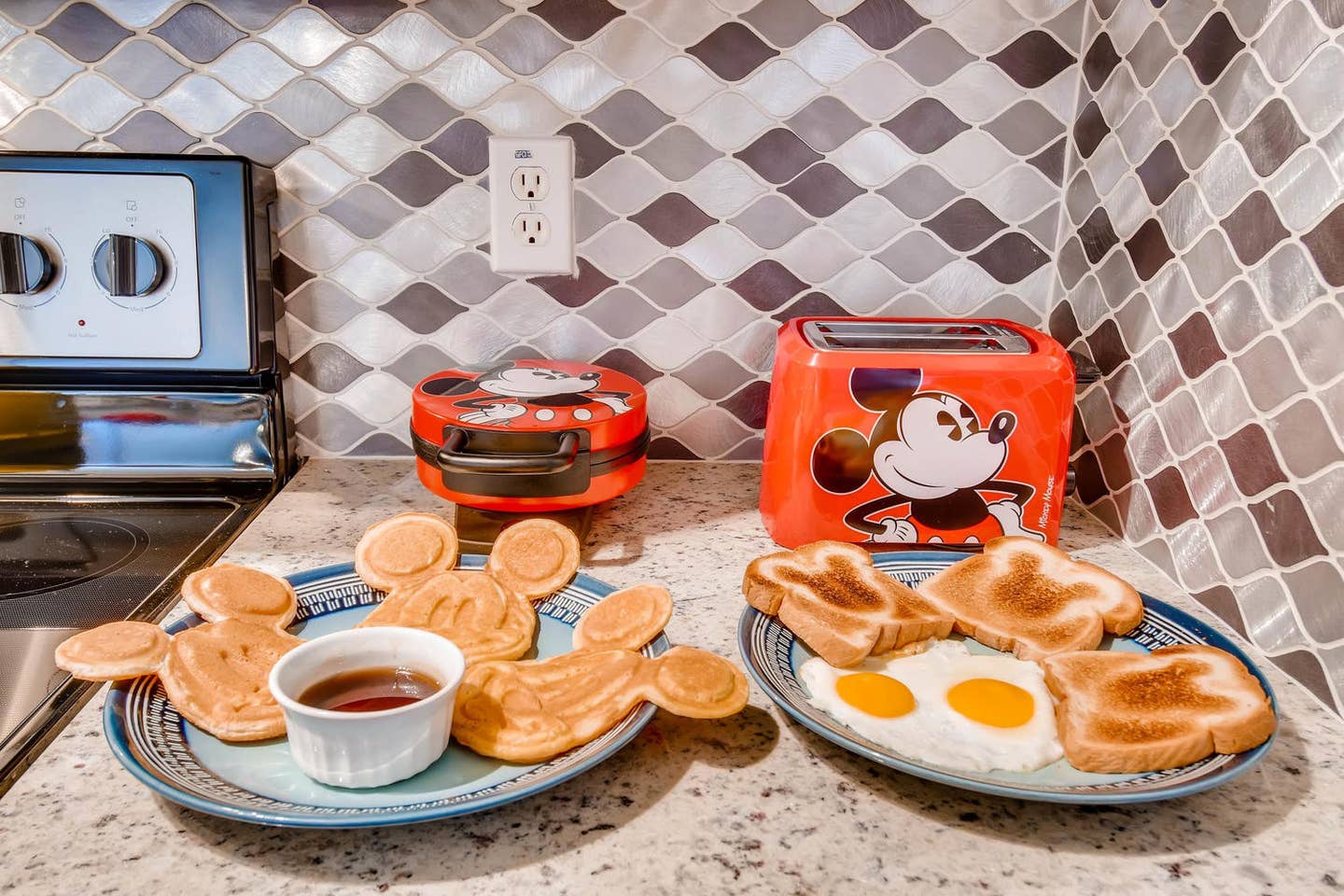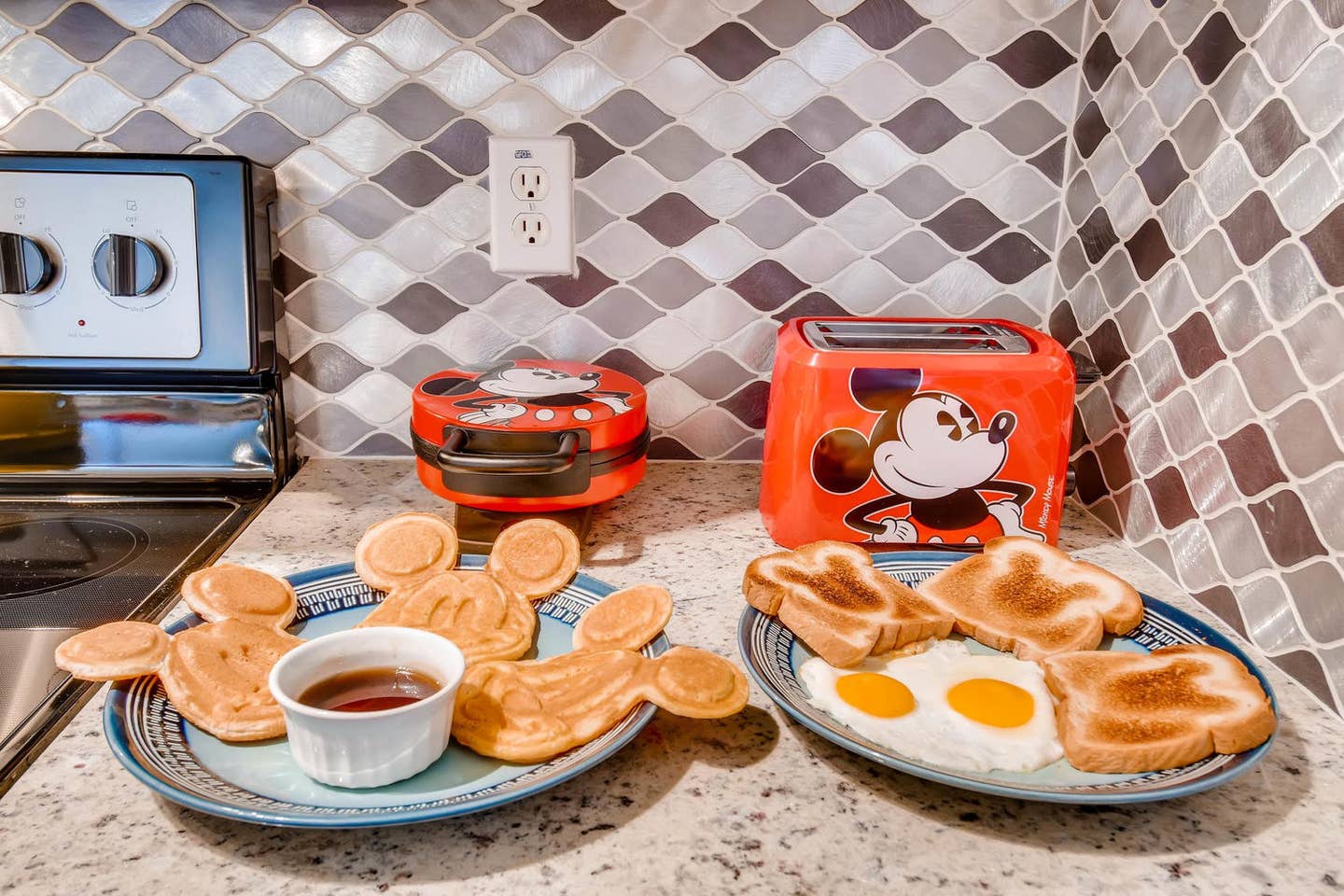 Another Airbnb very close to Disney in Kissimmee, FL boasts Mickey Mouse-themed appliances and other fun decorations. For instance, it is a two-bedroom, so it is great for groups of six! If you're interested in booking, click here.
3. Mickey and Minnie Airbnb in Anaheim, CA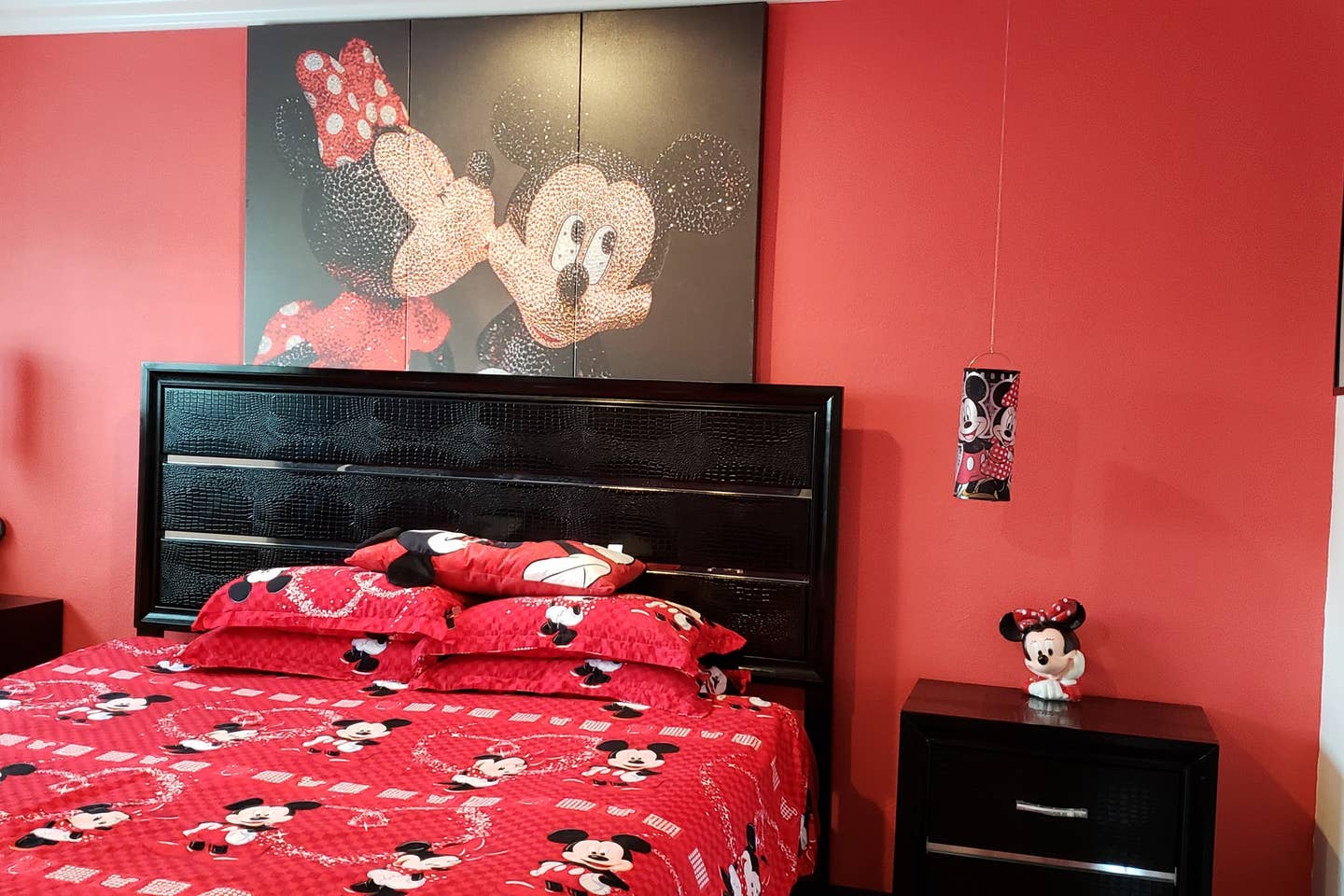 If you're headed to Disney in California with a larger group, this house is perfect! Mickey Mouse is everywhere in this home. In addition, the home is exactly one mile away from Disneyland, so you can get up and head to the park early. Even the bathrooms have Mickey-shaped mirrors! If you're interested in booking, click here.
4. Beautiful Mickey-themed Airbnb in Paris
If you've always wanted to visit Disney in Paris, there is an Airbnb there that is absolutely stunning. It has some really interesting artwork and has more of a classy feel. The apartment also fits up to 10 guests so it would be perfect for a large group. If you're interested in booking, click here.
In conclusion, watch a fun Mickey Mouse video below if you need a laugh: