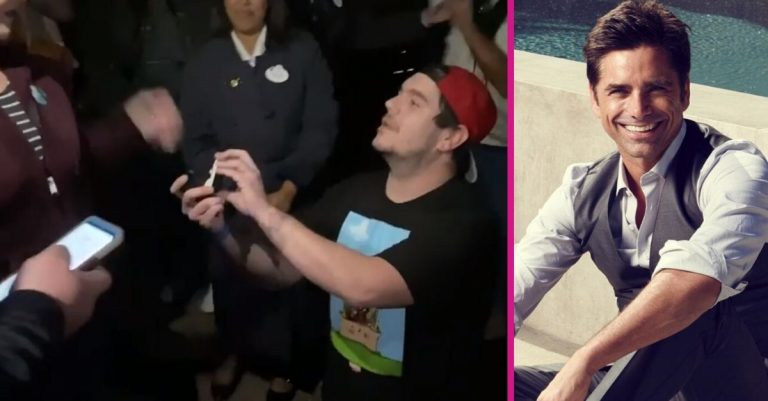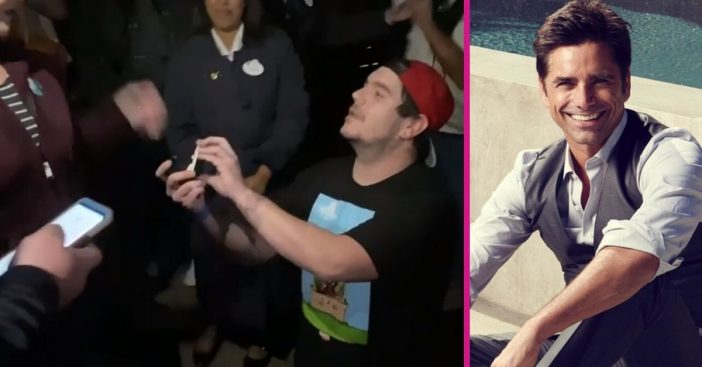 Recently, Fuller House star John Stamos helped give one couple a very magical proposal story! John was visiting Walt Disney World when he was approached by a man. He was reportedly shaking and asked John if he would help him propose to his girlfriend. Of course, John was excited to be involved!
Before the man could propose, the fireworks started and it startled the already nervous man. He asked John what he should do! John got his wife, Caitlin McHugh, who was there with him and the crowd to turn on their phone flashlights to give the couple some light. Then the man proposed, while Cailtin filmed the whole thing on her phone.
John Stamos assisted during a magical proposal at Disney World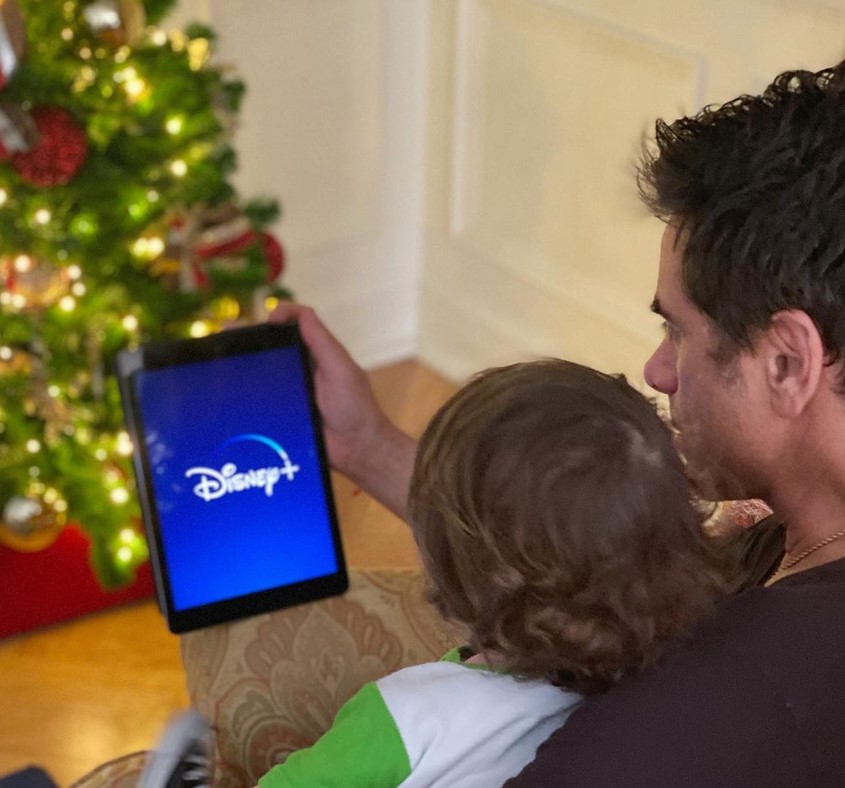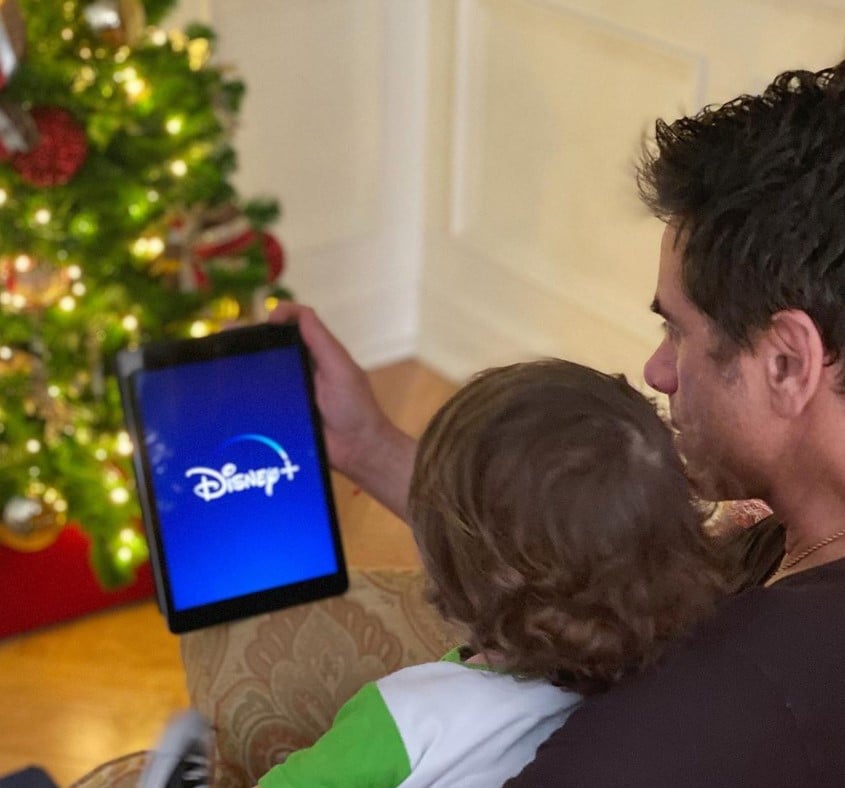 The man asked, "Will you marry me and make me the happiest man in the world?" John yelled, "Please say yes!" Of course, she did! What an amazing place to get engaged. John would know. He asked Caitlin to marry him at Disneyland and they had their honeymoon at Walt Disney World.
RELATED: John Stamos' Son Turned One And They Wore Matching Elvis Outfits To Celebrate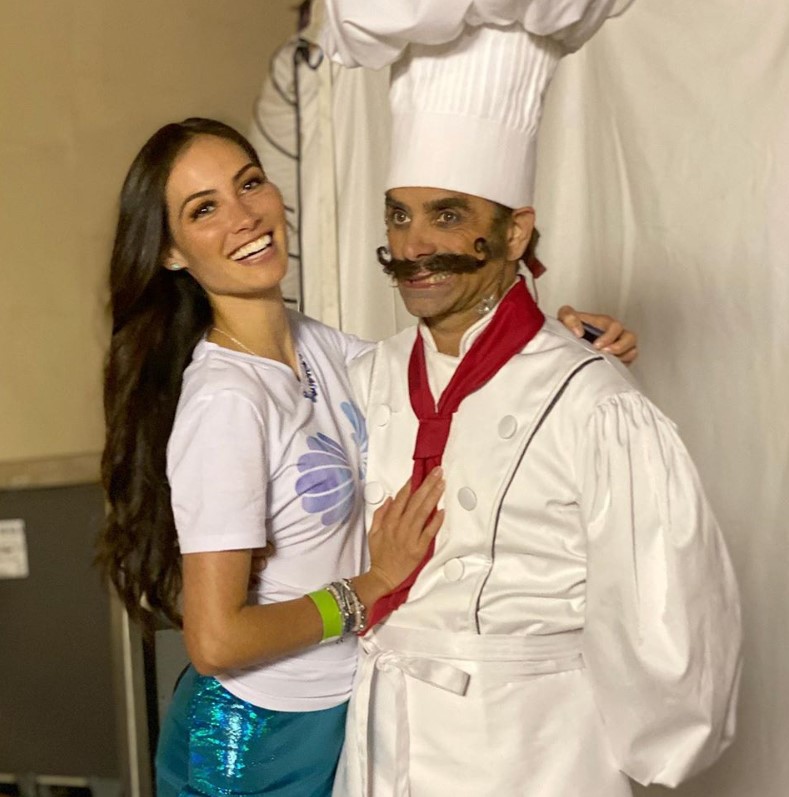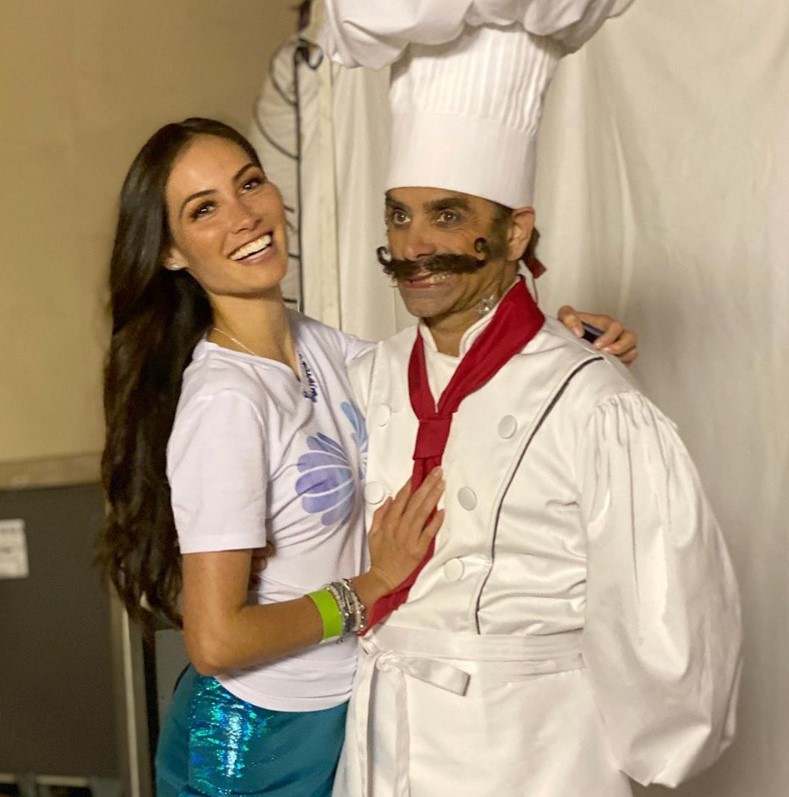 John shared a video of the proposal on his Instagram page, writing, "to assist with an engagement anywhere is an honor, but at @waltdisneyworld right as the fireworks began? That's magical! Congrats kids!"
Most recently, John played Chef Louis in The Little Mermaid Live! and is in a new Disney+ series called Big Shot. It seems he loves Disney just as much as anyone! Can you imagine being proposed to at Walt Disney World and meeting John Stamos on the same night? Very magical indeed.
Watch the proposal below: