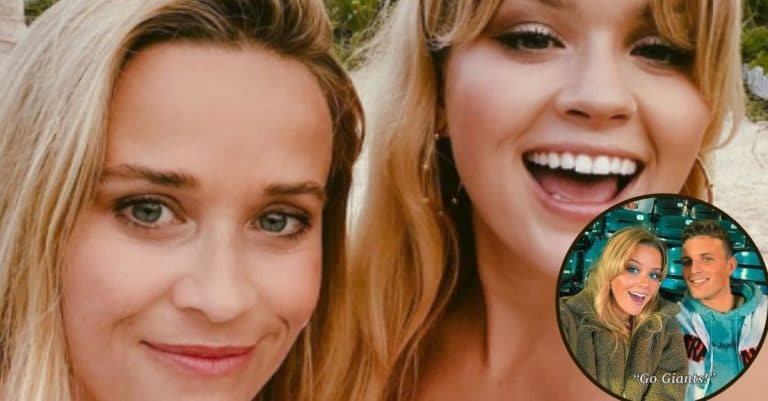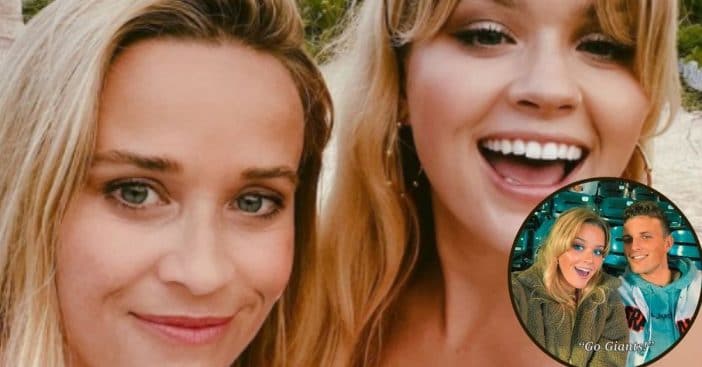 Reese Witherspoon's daughter Ava Phillipe recently uploaded a new photo with her boyfriend onto Instagram and fans had to do a double-take, since she looks just like her famous mom. Ava is the daughter of Witherspoon and her ex Ryan Phillipe and is 21 years old. Her boyfriend is Owen Mahoney, and they shared a cute snap of themselves at a San Francisco Giants game.
"[Am] I the only one who sees her parents?" one person asks. Another says, "Omg, he looks like your Dad! Beautiful couple!" A third chimes in, "Can you see Reese and Ryan 2.0 legit."
Ava Phillipe looks just like her famous mom… and fans think her boyfriend looks like her dad!
View this post on Instagram
The pair have been dating since at least 2019 and are both students at the University of California, Berkeley. Back in June, Ava also shared a photo of them on vacation together in Austin, Texas. Mama Witherspoon had commented on the photo writing, "these two," with a heart-eyes emoji.
RELATED: Reese Witherspoon's Kids Are All Grown Up And Bringing Significant Others On Vacation
View this post on Instagram
Witherspoon and her ex Ryan first met back in 1997 when he crashed her 21st birthday party. They would go on to play love interests in the dark dramedy film Cruel Intentions released in 1999. They would marry three months later and become one of the most popular celebrity couples in pop culture. They are also parents to 17-year-old son Deacon. The two ended up splitting in 2006 and finalized their divorce two years later.
By 2011, Witherspoon married current husband Jim Toth. They share a son, Tennessee Toth, who is 8.