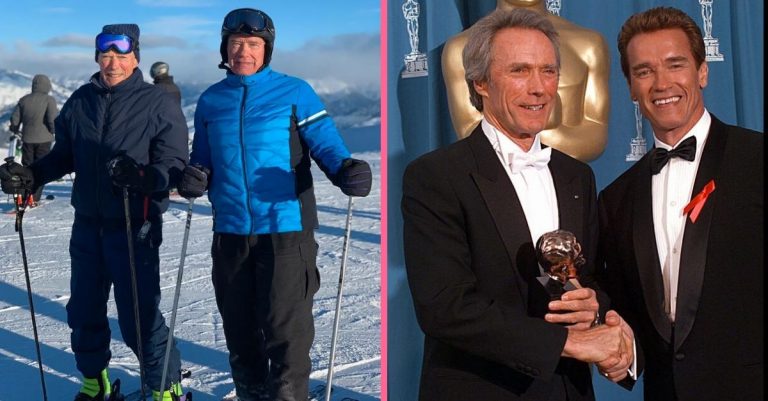 Tenacious is just one word to describe Clint Eastwood and Arnold Schwarzenegger. It happens to be a very fitting word. The two have dabbled in just about everything in and out of the entertainment world. Two days ago, Schwarzenegger showed another way these two can and will do just about anything when he shared a photo of him and Eastwood hitting the slopes.
In that short period, the picture received over one million likes and counting. People in the comments have a lot to talk about, as Schwarzenegger challenged them to "Name a more iconic duo. I'll wait." Some addressed this question jokingly, while many others simply appreciated the moment shared between two legends.
Clint Eastwood and Arnold Schwarzenegger show no signs of stopping
https://www.instagram.com/p/B6s7AbdAoxg/?utm_source=ig_embed
Also worth noting is the fact that Schwarzenegger is 72 and Eastwood is 89. Age is just a number for these two, and just offers more years to leave their mark. Schwarzenegger recently appeared in Terminator: Dark Fate, while Eastwood directed Richard Jewell.
RELATED: Clint Eastwood Discusses Turning 90 Years Old With Ellen Degeneres
The latter title has seen its share of controversy, NBC News reports. This stems from its portrayal of female journalist Kathy Scruggs. Without providing spoilers, we'll simply say the movie depicts her doing things those who knew her vehemently insist she never did.
Even other celebrities weighed in on the exciting photo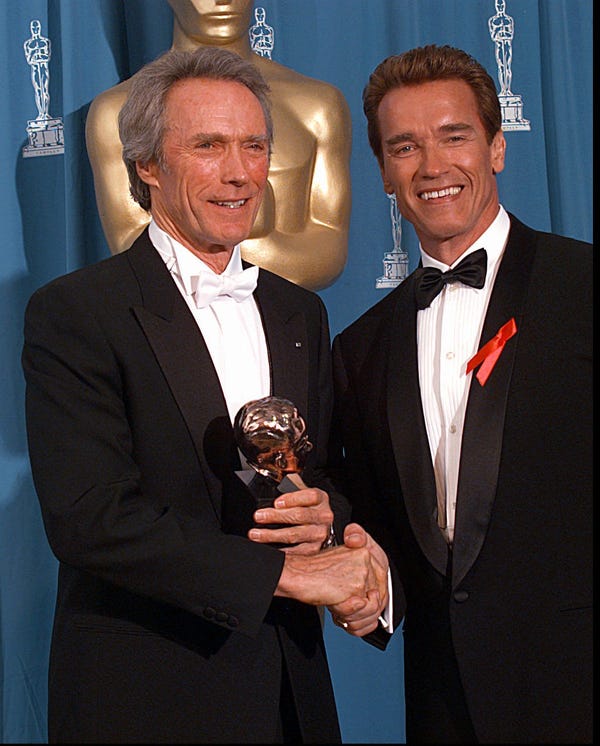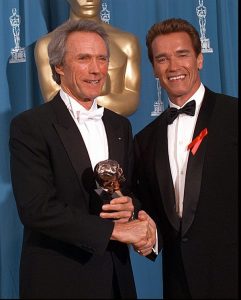 Plenty of fans showed their support for Clint Eastwood and Arnold Schwarzenegger in the Instagram post. But their peers in the entertainment industry also responded positively to the picture. Comedian and SNL veteran Jim Belushi reaffirmed Schwarzenegger's caption and called them "iconic." Two years after appearing in Eastwood's The 15:17 to Paris, Spencer Stone declared them "studs."
While viewing the picture of the two atop a snowy slope ready to get going, Rob Lowe called the moment "Mount Rushmore level." That's definitely very fitting, especially when looking at their garb. These two mean business, dressed in thick winter gear topped with sizable goggles. Perhaps this is a promise of more projects together in the future. These two powerhouses in an action-packed winter movie? Yes, please!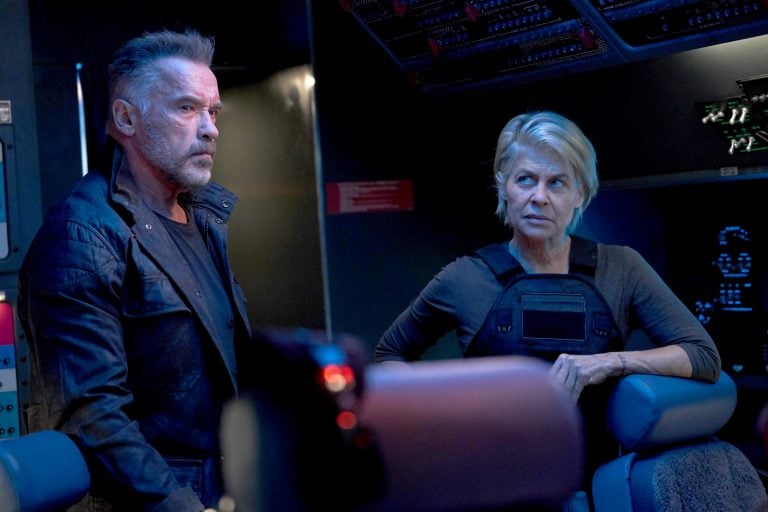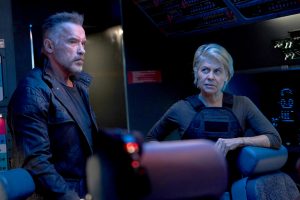 RELATED: How 63-Year-Old Linda Hamilton Got In Shape For New 'Terminator' Film