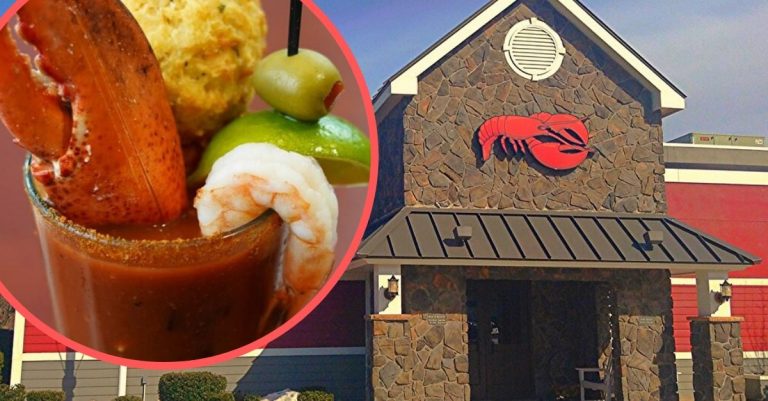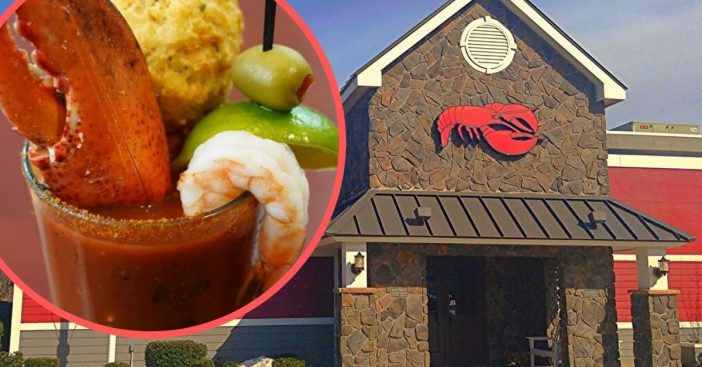 Did you know that January 1st is National Bloody Mary Day and National Hangover Day? If you have a hangover after all of the fun New Year's Eve festivities, you may want to head to Red Lobster this year. Red Lobster is debuting their own version of a Bloody Mary. It includes lots of good stuff, including a lobster claw and their famous cheddar bay biscuits!
Many people turn to a Bloody Mary to cure a hangover because it contains alcohol, salt, and other ingredients known to settle your stomach. Others simply like the taste of this tomato-based alcoholic drink.
Red Lobster is debuting a Lobster Claw Bloody Mary drink
Red Lobster's version of this deluxe drink is made with their house Bloody Mary Mix, Tito's Handmade Vodka, and is topped with a chilled Maine lobster claw, jumbo shrimp, Cheddar Bay Biscuit, a lime wedge, and a green olive.
RELATED: 5 Things You Never Knew You Needed To Know About Red Lobster
In addition, the glass rim is dusted with a spicy chipotle-barbecue seasoning for an extra kick. Unfortunately, this drink is only available at Red Lobster for a limited time. You can order it starting today, Monday, December 30 until Sunday, February 2nd. Of course, you must be 21 or older to order.
https://www.instagram.com/p/B6si1O6HJj3/
This sounds delicious… a drink and an appetizer all in one! Grab yours before the special ends. Red Lobster is set to open on New Year's Day, in case you need a delicious hangover cure after your New Year's Eve party. In conclusion, if you'd rather make your own drink at home, check out the video recipe below: