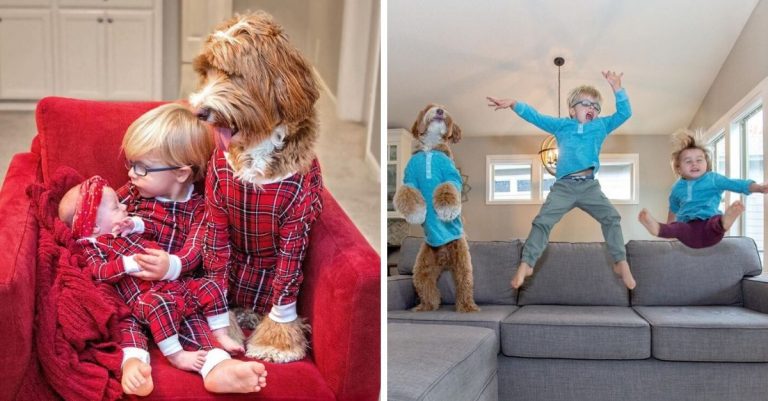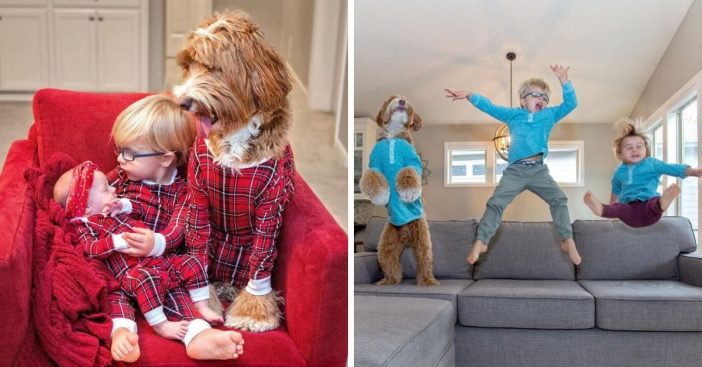 A few years ago, the Internet fell in love with a little boy and his foster grandma's dog. The two became instant best friends. Reagan (the Australian labradoodle pup) and Sawyer (the little boy) really love each other and the family began posting photos on social media that instantly went viral.
Now, there are a few additions to the family! Grandma Sandi Swiridoff has lots to be thankful for this year. Her daughter and son-in-law were able to adopt Sawyer's foster sister Stella this year. They also added a new pup to the family, another labradoodle named Lincoln.
Reagan the dog and these kids have a very special bond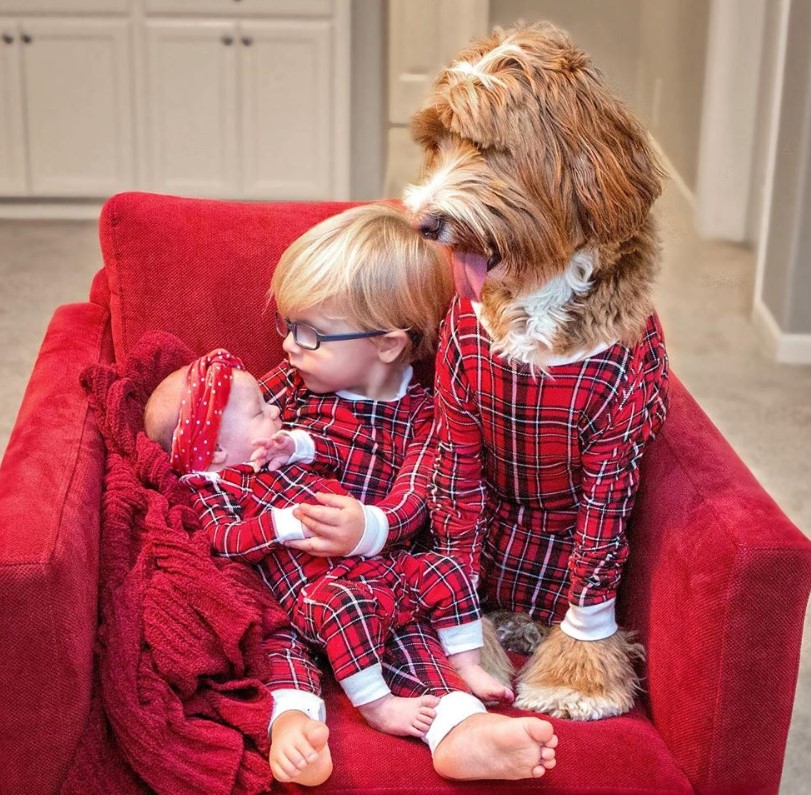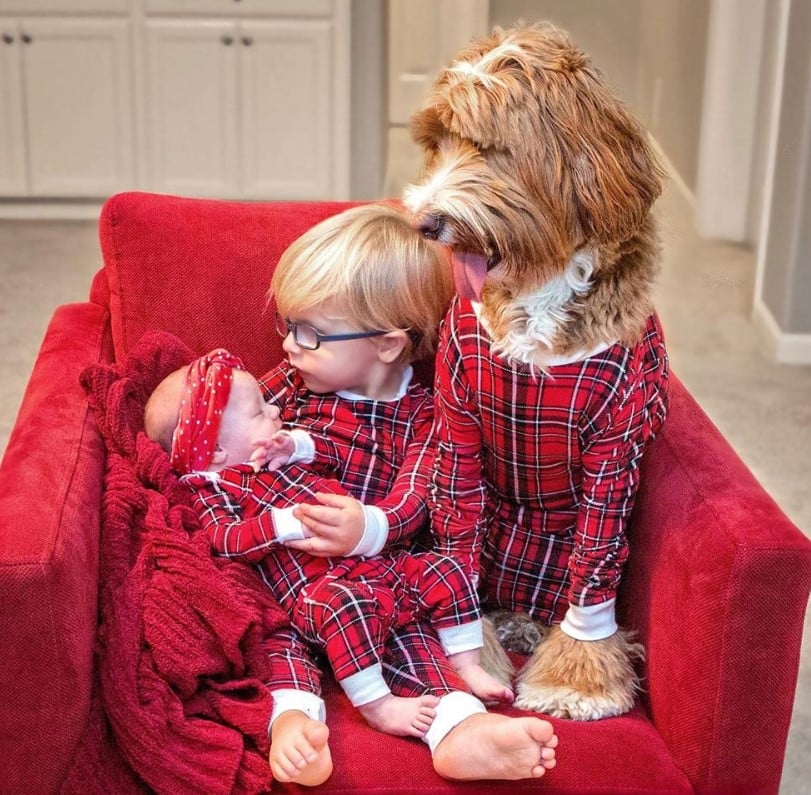 For Christmas, the family posted photos of the dogs and the kids "twinning" in matching pajama sets. Daughter Kari said, "Dogs are unconditionally loving … no matter what you come from, no matter what trauma you've been through. There's something really special about having a companion that just loves you and sees you and wants you exactly as you are."
RELATED: Parents Discover Their Adopted Daughter Has An Identical Twin And Plan Reunion For Them
In addition, Sandi has published three children's books that were inspired by her grandkids and her dog Reagan. She also made a calendar of photos and used the proceeds to donate over $60,000 to kids in foster care.
"I would have never thought that an Instagram account for a dog could turn into something so big and so helpful to other people," Sandi said. "It's great."