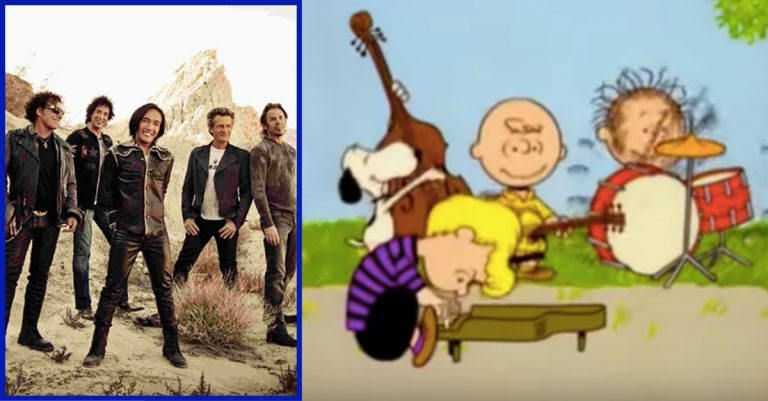 The glorious thing about YouTube is that you can create and post anything (with some guidelines, of course). One of those amazing things is a montage of Peanuts scenes meshed together to create a different scene. Someone pulled some scenes from all the different Peanuts specials and put them together to create the whole gang lip-syncing the song "Don't Stop Believin'" by Journey.
The like to dislike ratio shows that most people are enjoying it, with about 6.5k likes and only 47 dislikes (who would dislike this?!). Garren Lazzar is the person behind this Peanuts/Journey mash-up parody. He says, "Ladies and gentlemen, here's another Peanuts music parody. This time they play "Don't Stop Believin'" by Journey! Once again I used Final Cut Pro (AVAILABLE ONLY ON MAC COMPUTERS), to create this video. Hope you all enjoy it! If you have any song suggestions or cartoons you wish for me to use with any songs, please leave a comment, and subscribe….."
The Peanuts singing "Don't Stop Believin'" will not fail to make you smile
As for the comments, everyone there seems to be enjoying the mash-up, too! Someone says, "Don't know why this is in my recommended but I'm glad it is." Another person chimes in, "This makes my heart smile and I LOL every time I watch it. I need to save it for a rainy day!" One person even comments that when they first heard the song, they would picture Schroeder playing it. Which is pretty ironic since he opens up the whole video!
RELATED: Dollywood Sued Over Use Of 'Charlie Brown Christmas' Song
If you want to put a smile on your own face or someone else's today, watch this/send this to them. You won't be disappointed!