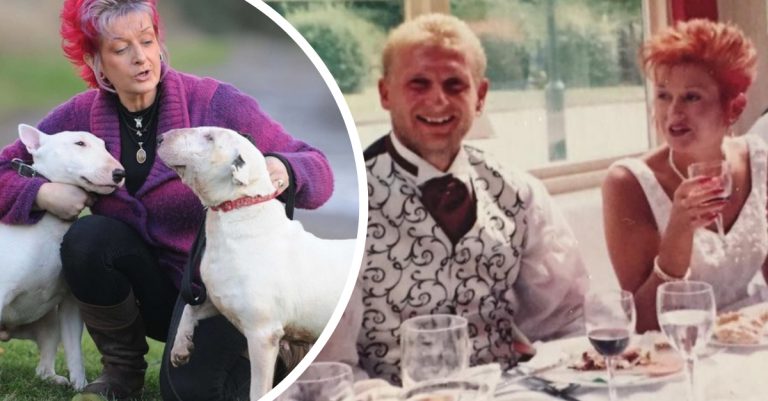 Some love stories don't always have a happy ending. But for Liz Haslam, we think she definitely got the happy ending she was looking for with her many dogs. Liz married someone who she thought was her soulmate, a man named Mike, whom she met when she was 16. After high school, they got married and moved to the countryside to start a new life together.
They had one child named Ollie and were together for a total of 25 years, but sometimes that's not enough to keep a couple together. Mike had lost his patience and threatened Liz with the notion, "It's the dogs or me." Guess what she chose?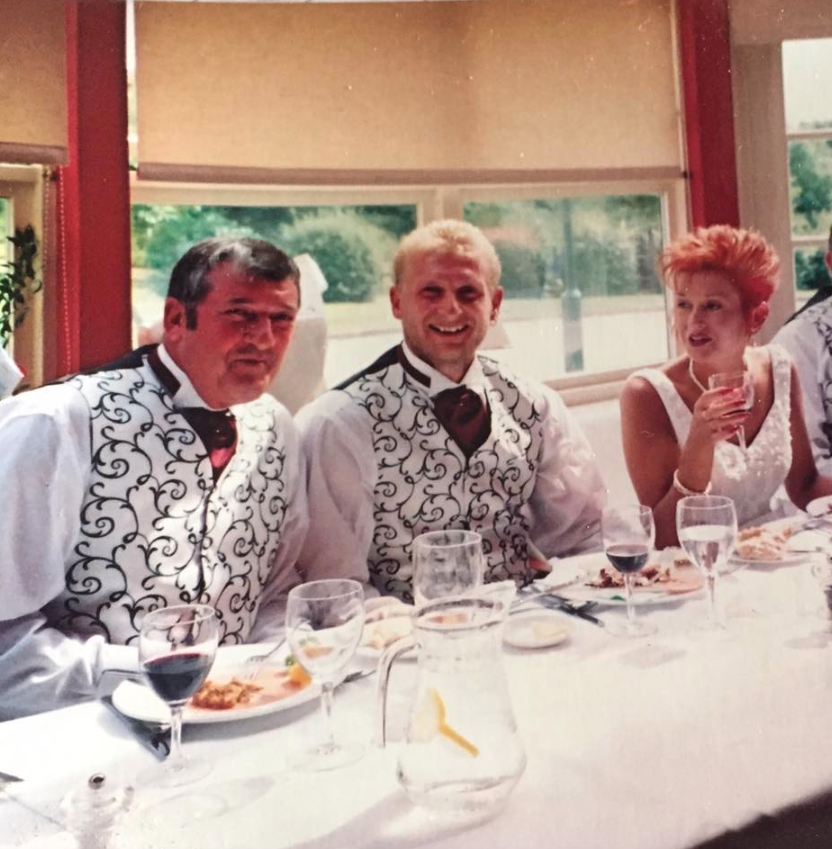 One word to their backstory: Dogs
Upon moving to their countryside home, Liz realized she had enough space to start a new business that was near and dear to her heart, which is what she calls Beds for Bullies. This is a foundation she founded in which bull terriers that are in need can receive shelter. Many of them had medical and behavioral issues that prevented them from being able to be rehomed.
Liz proclaims that her love for the dogs overwhelmed the love she had for Mike. She admitted, "I thought that, after 25 years, he should've known that giving up dogs was not a part of my intentions, not at all. He knew from the moment we got married what I was all about. I don't know what he expected."
Family portrait!
Liz Haslam with some of her bullies…
It's only 5 but getting 5 to pose is hard enough!
❤🐶❤🐶❤🐶❤🐶 pic.twitter.com/21lU1fGAYq

— Bedsforbullies (@bedsforbullies) June 4, 2018
Liz was well aware that the goals they wanted to achieve as a couple were not in the same direction. She also was well aware she couldn't force Mike to just magically love their dogs. "We drifted apart. He was very busy with work, and he didn't give me a chance. I didn't want to be the woman married to a workaholic, so I took refuge in those who gave me love: my dogs," she says.
Liz takes care of 30 dogs that require special medical attention and affection equally. She spends up to 18 hours a day caring for these animals and spends hundreds of dollars on their medicines and treatments. They are a huge part of her life.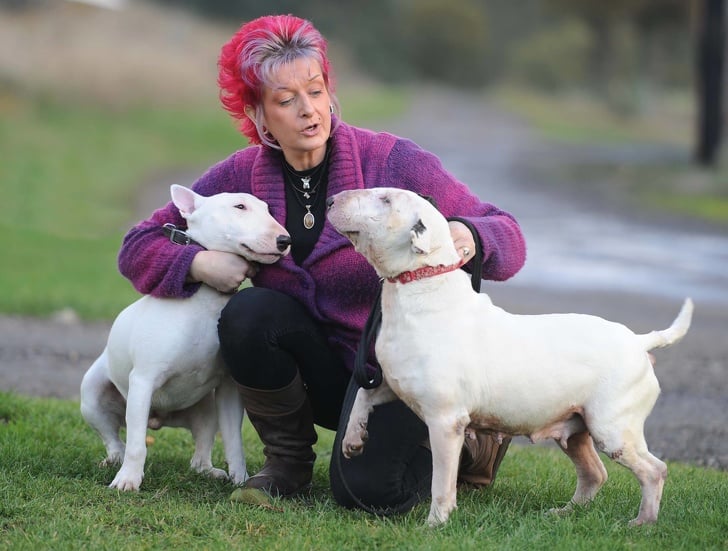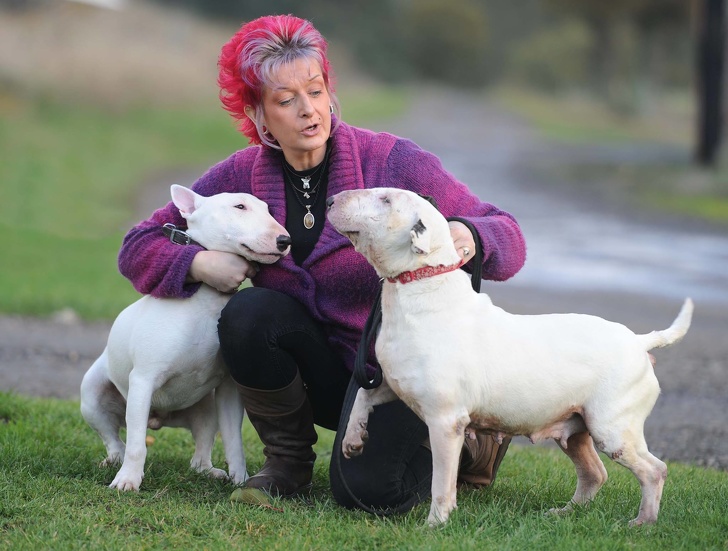 Beds for Bullies is charity-funded and runs on donations and is still up and running and also as a small business for pets to have accommodations when their owners go on vacation. Over the years, Liz has accommodated over 200 rescued dogs and continues to take in more.
It doesn't come without cons though. The situation left Liz and her family with an invoice from the vet of $4,500. She was even living in a tent at one point because she was unable to pay her rent. Despite this, Liz says she doesn't regret her choice at all and loves what she does.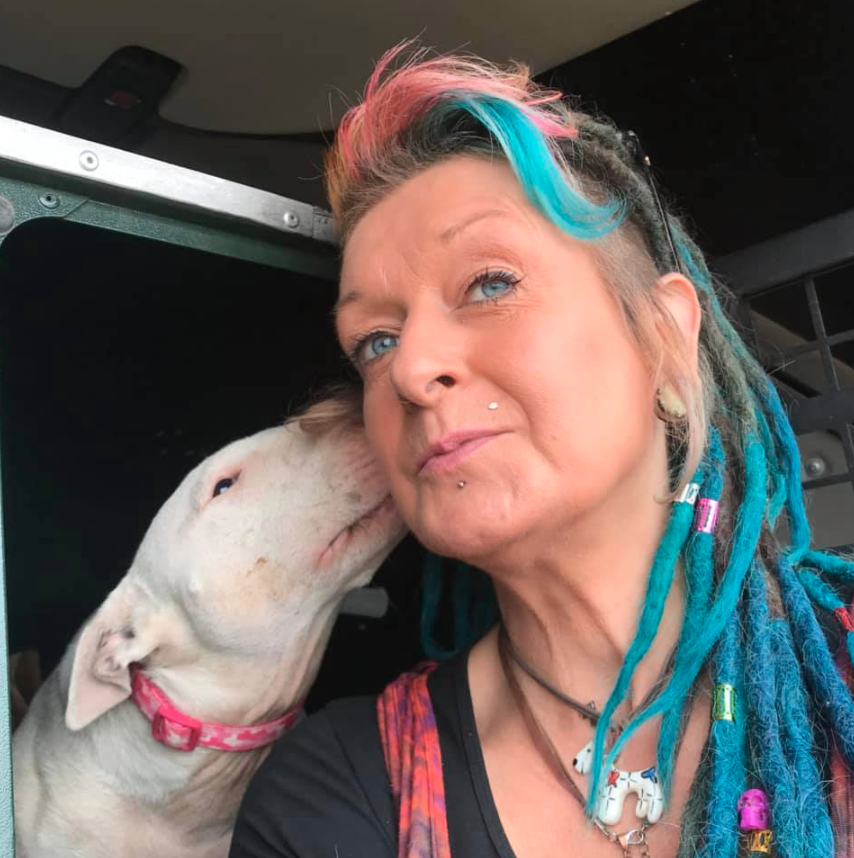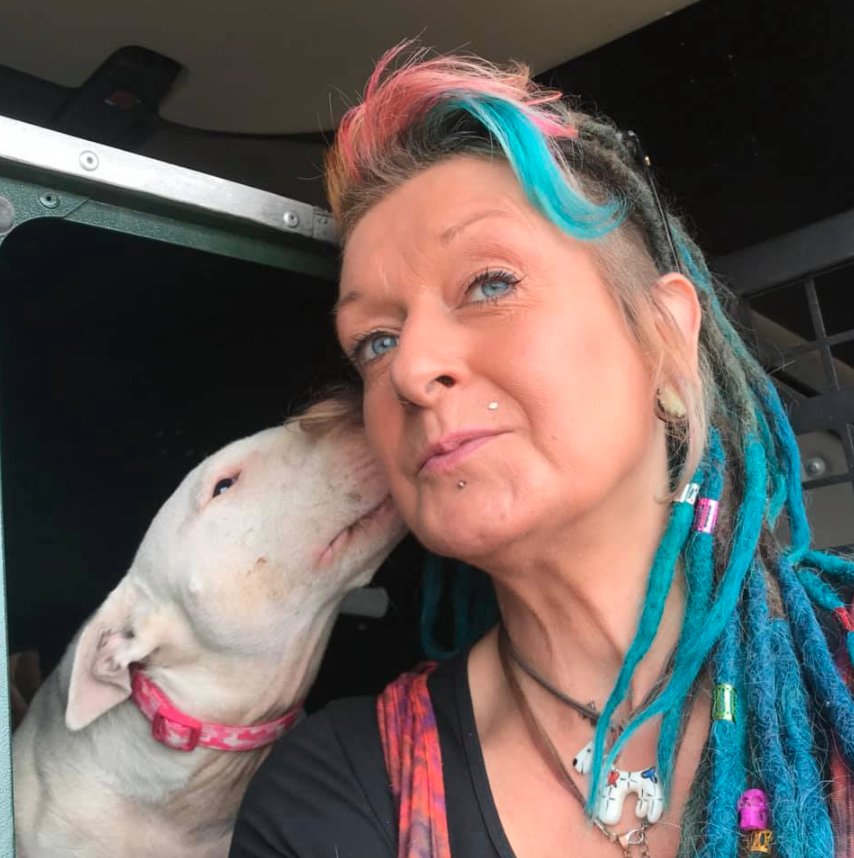 Be sure to SHARE this article if you loved this story!
Check out this promotional video below for the Beds for Bullies foundation: