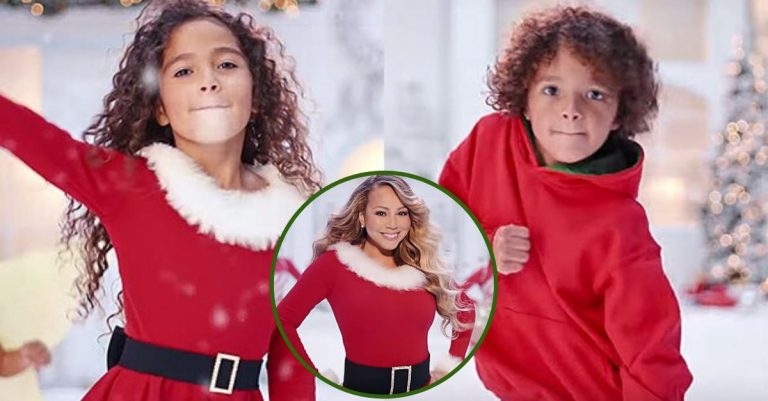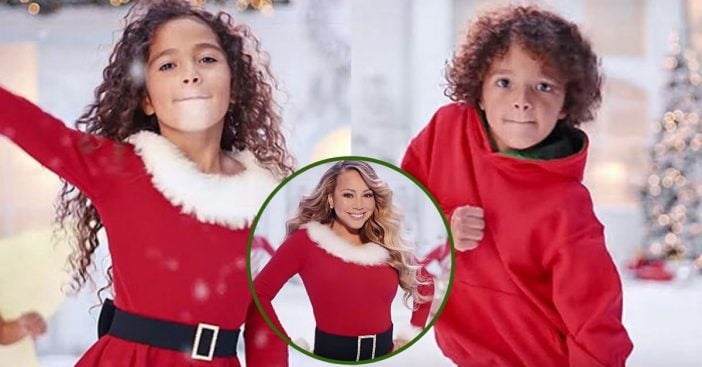 Mariah Carey's 8-year-old twins, Monroe and Moroccan, appeared in their pop star mom's newest music video for "All I Want For Christmas Is You." The Christmas anthem was given a brand new, revamped music video this year, as it actually came out in 1994. Mariah's hit song actually achieved the No. 1 spot on Billboard's Hot 100 chart recently for the first time in 25 years. So, the song and video deserved a re-awakening!
The original music video of the song shows a younger version of Mariah and a montage of home videos. This newer version showcases a complete winter wonderland! A snowy village, multiple Santas, and even a 'Polar Express'! Her kids appear halfway through the video by popping out of a giant gift box. Towards the end of the music video, we can see her kids dancing to the show and showing off their best moves!
Monroe & Moroccan dominate the dance moves in their mom's music video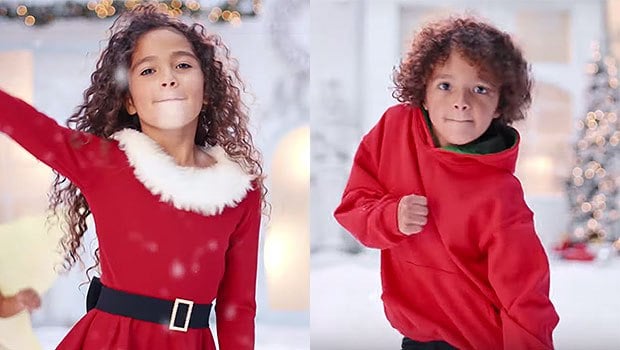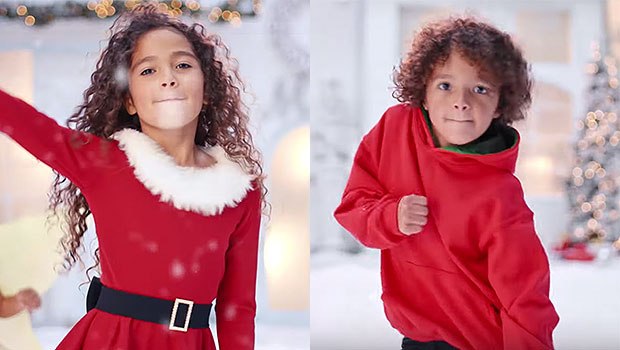 In a live YouTube Q&A, Mariah talks about the new, revamped music video in comparison to the old one. "We wanted to make a modern classic, and that's kind of been the theme with this song from the beginning…So it's kind of the opposite of the original video," she says. "Roc and Roe have their own little moment, and that makes me so happy."
RELATED: "All I Want For Christmas Is You" Has Been Voted The Most Annoying Christmas Song
Mariah shares her twins with ex-husband, Nick Cannon. This also isn't the first time that her kids made a cameo in their mom's music video. They would also appear in the music video for "In The Mix"  back on September 17th. It's known as the theme song for Black-ish spin-off series, Mixed-ish.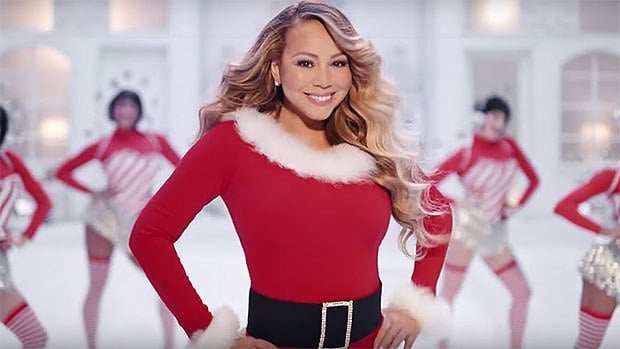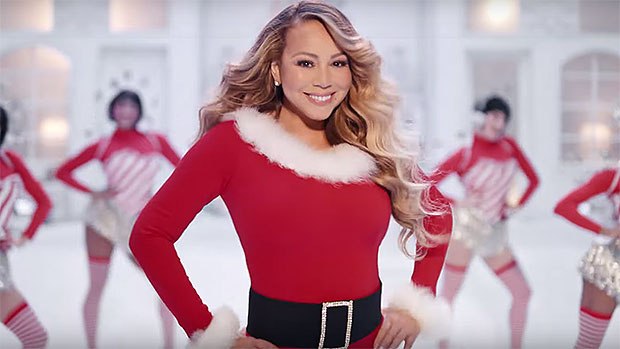 The new music video for this classic Christmas jam is sure to get you in the holiday spirit if you aren't already. Check out the new music video below!