Goldie Hawn recently shared a fun photo of one of her granddaughters, Rio. Rio is six years old and seems to have the same personality and looks as her "GoGo!" Goldie's grandchildren call her "GoGo." What a cute nickname for a grandma.
Goldie was having lunch with Rio when she snapped the picture. She captioned it, "Christmas lunch in Aspen with a chip off the old block! Happy upside down lunch to everyone everywhere." Many fans commented on how much Rio looks like Goldie, especially when she was younger.
Goldie Hawn's grandaughter Rio looks just like her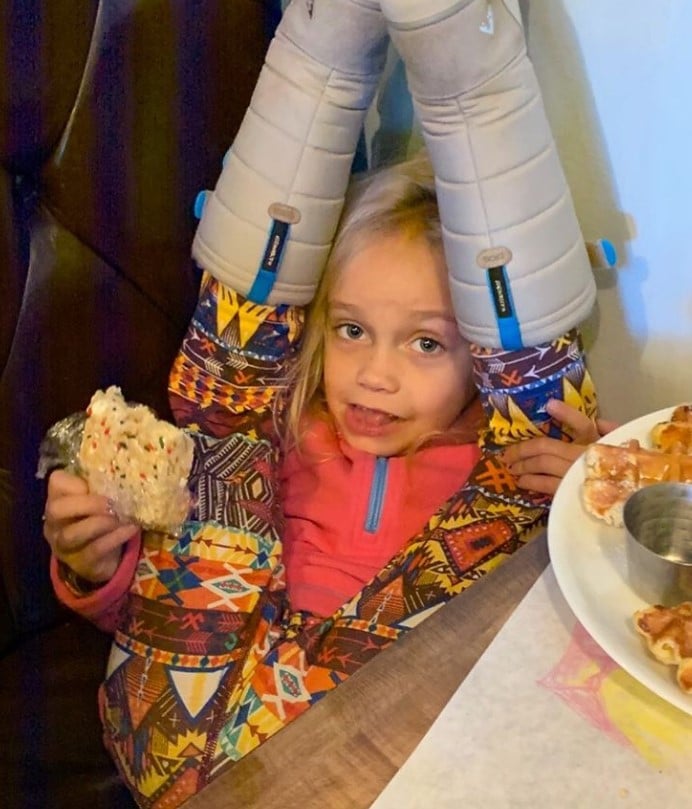 Goldie has six grandchildren. Rio is the youngest child of Oliver Hudson's three kids. Oliver's sister and Goldie's daughter Kate Hudson has three kids as well. Goldie's grandkids include Wilder, 12, and Bodhi, 9, Rio, 6, as well as Ryder, 15, Bingham, 8, and Rani, 1.
RELATED: Goldie Hawn Wishes Granddaughter Rani Rose A Happy 1st Birthday In Sweet Post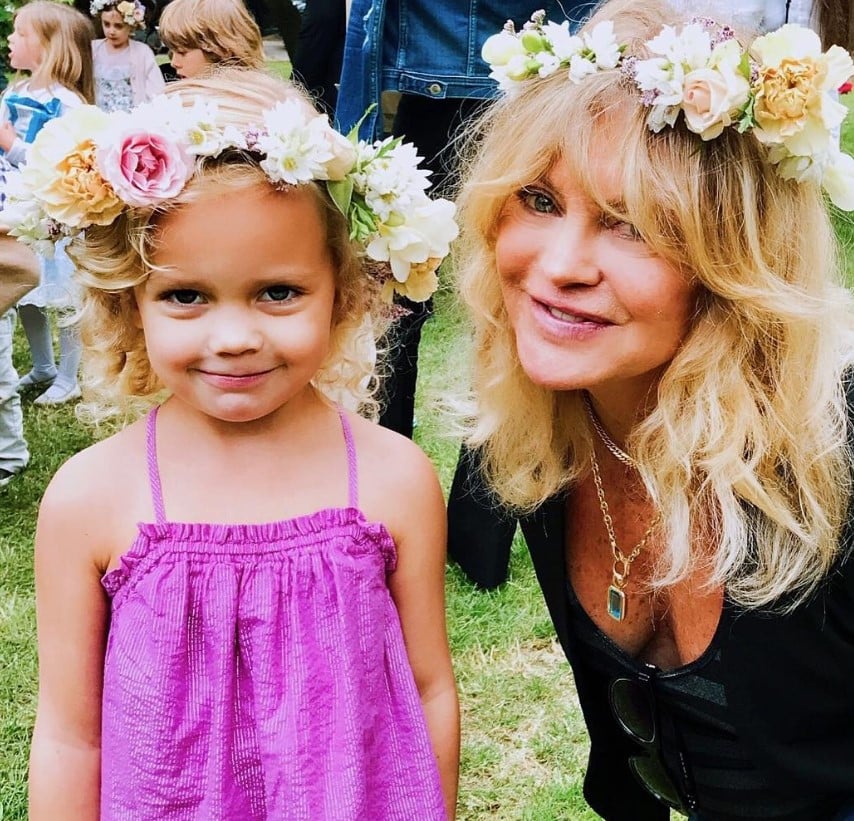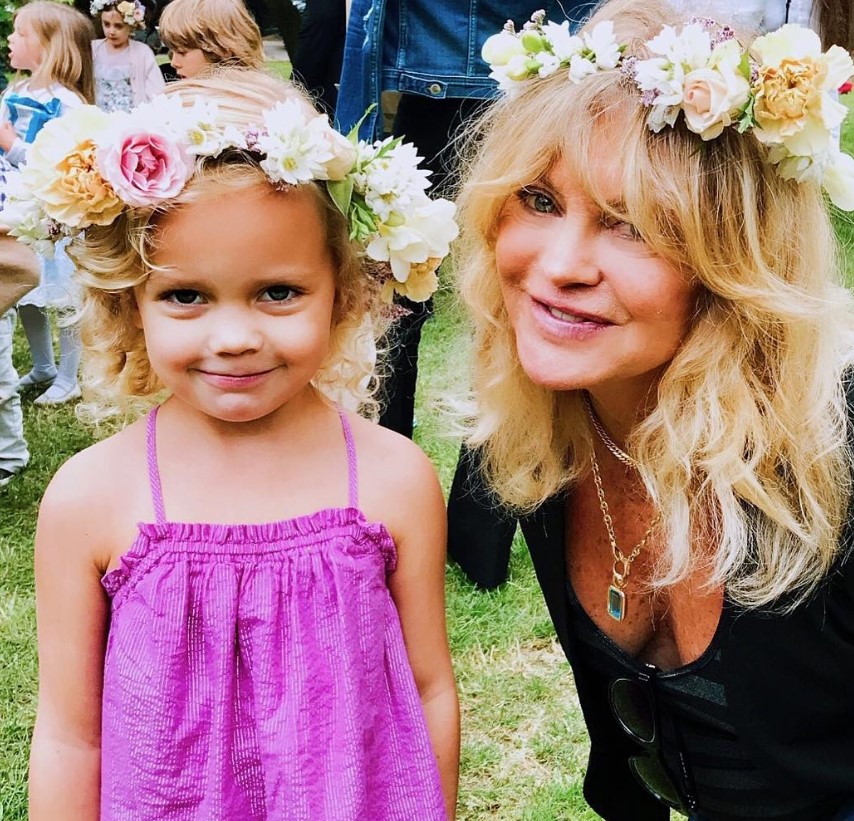 Goldie once spoke out about seeing her children raise children. She said, "They're unbelievable parents, I'm so proud of them. And they're mirroring a lot of the way they were raised, and that just shows you how important it is to raise your children well because they will raise their kids well."
How cute is Goldie's granddaughter? Do you agree that she looks just like Goldie? Either way, they seem like such a fun family!