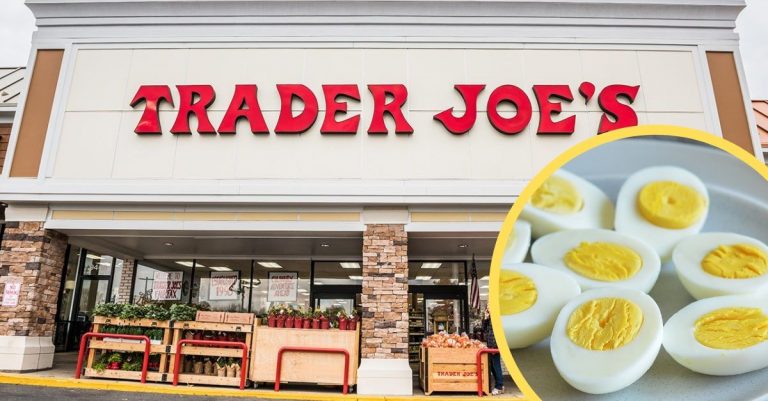 Many egg products are under recall for an outbreak of listeria.

The stores affected include Walmart, Trader Joe's, and Kroger.

Be sure to check if you have any affected items!
Many egg products have been recalled due to a dangerous outbreak of Listeria monocytogenes. Multiple brands have recalled their products that include hard-boiled eggs after an alert by the Centers for Disease Control and Prevention. The outbreak has so far affected five states. Recently, an individual died in Texas from the outbreak.
Affected eggs from Almark Foods went to food providers around the country. Specifically, the eggs came from its location in Gainesville, Georgia. Since the outbreak, Almark announced it is temporarily suspending production from the Gainesville plant. Many retailers are pulling egg products from Almark Foods from their shelves.
Multiple brands are recalling their egg products
Several major food retailers and providers are caught up in the recall. On Monday, Trader Joe's announced a recall of some of its brand name egg products. These include its brand name Old Fashioned Potato Salad and Egg Salad. In particular, they have recalled the 20-ounce trays and 6-ounce cups respectively. The recall has been voluntary, with Almark Foods aiming to show transparency and responsibility. "Out of an abundance of caution, Almark is voluntarily expanding its recall to include all product packaged for the retail market manufactured at its Gainesville plant that remains within shelf life," the company stated.
RELATED: Some Duncan Hines Cake Mixes Have Been Recalled Due To Reports Of Salmonella. Here's How To Check
Additional big names recalling their egg products include Costco, Fresh Thyme, Walmart, and Kroger. A full comprehensive list is available here. Only hard-boiled eggs and food that contain hard-boiled eggs are products of interest. If you purchased eggs at the store and hard-boiled them at home, they are safe so far. Among those products, Almark is pulling egg products with "Best If Used By" dates up through March 2, 2020.
A quick response helps prevent further damage from a Listeria monocytogenes outbreak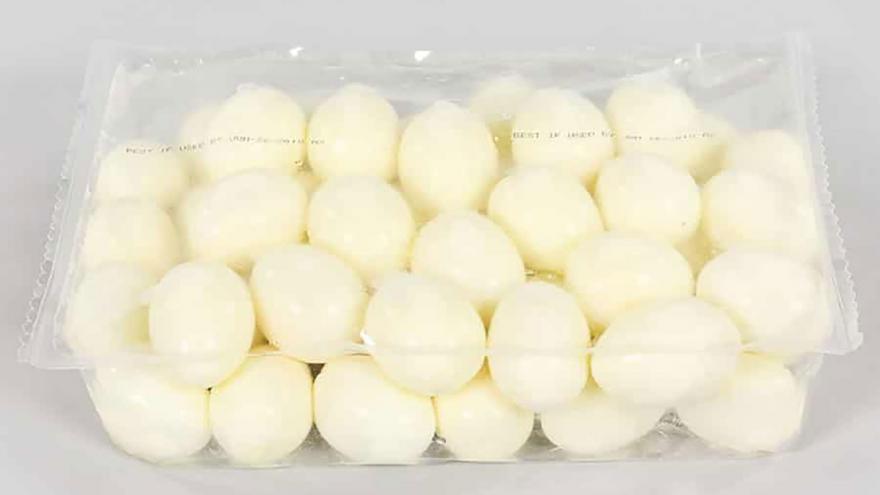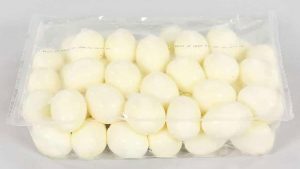 Listeria monocytogenes outbreaks are very serious. What makes the bacteria so dangerous is its ability to cross the blood-brain barrier. This shield defends against unwanted pathogens that may wreak havoc on the nervous system. Additionally, it can cause miscarriages in pregnant women. Those with a weakened immune system are particularly susceptible to an infection. Already, seven individuals from five states fell ill. One individual from Texas ultimately died.
The CDC and FDA urge caution among consumers. Those who buy egg products may not be readily able to tell where the egg products came from. When buying or consuming anything with hard-boiled eggs, the CDC recommends asking the retailer if the egg product came from Almark Foods. For extra precaution, consumers may also completely throw out hard-boiled egg foods. When taking this route, thoroughly wash wherever the food sat in the fridge. Those most at risk from a Listeria monocytogenes infection include children, the elderly, pregnant women, and anyone who is immunocompromised or has a weakened immune system.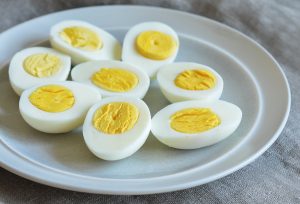 RELATED: Entenmann's Little Bites Soft Baked Cookies Recalled Due To Blue Plastic Contamination