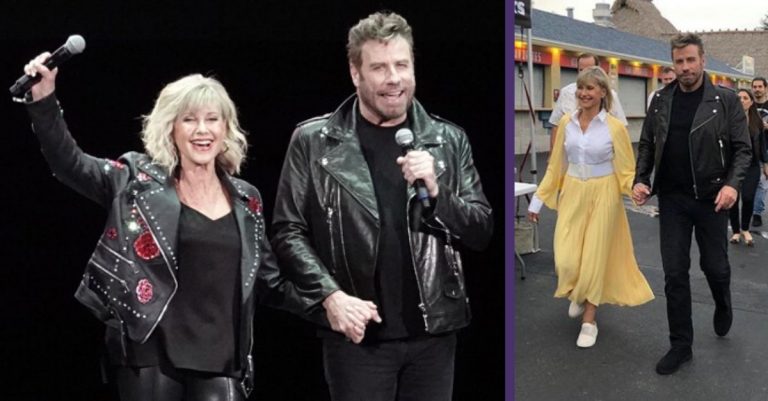 A weekend-long event to celebrate the successful musical movie that is Grease has fans going nuts! For a while now we've known John Travolta to rock the bald look, so diehard Grease fans freaked out when they saw Travolta rocking a full head of hair in his Danny Zuko get-up. Olivia Newton-John looked adorable as ever in her Sandy costume.
Many fans took to the comments section of Travolta's Instagram photo saying, "Where did you borrow the hair from?" and "How did you grow hair? 🤣." The event was part of a special sing-a-long screening event that took place in Florida.
John Travolta's full head of hair looks so real and so good!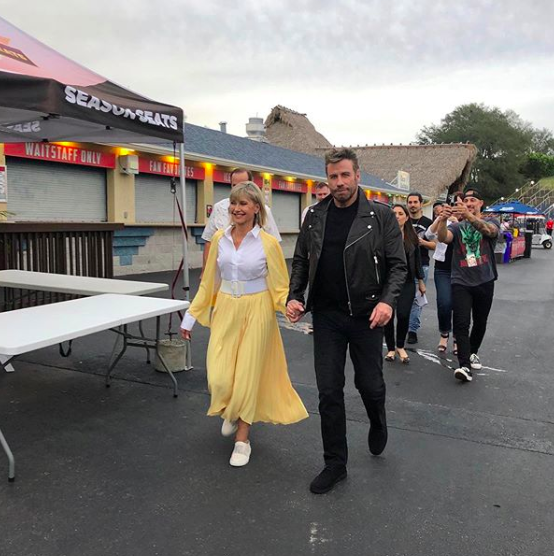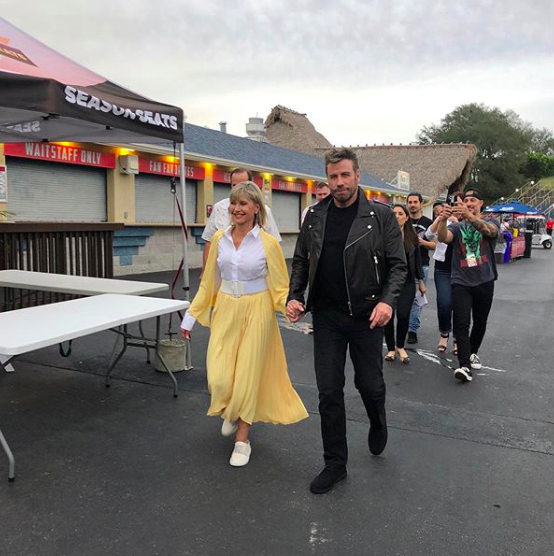 It's likely that Travolta was using a high-quality wig to make it really look like his real hair. Many fans might have been poking fun at the look, but many fans were also commenting on how much he still looks like Danny Zuko! A good amount of people were also thanking both Travolta and Newton-John for providing such a fun-filled night and for the complimentary blast from the past.
RELATED: John Travolta And Olivia Newton-John Become Danny And Sandy Again
"Thank you so much for a special night for everyone in Tampa, was incredible," someone writes. Another person says, "Grease still the word 🔥." Travolta also shares some videos to his Instagram of the actual movie screening. As soon as Danny Zuko pops up on the screen in his signature leather T-birds jacket, you can hear all the girls just swoon. Be sure to scroll through the Instagram collage below to see all the photos and videos!
https://www.instagram.com/p/B6Cj0FbHsSA/?utm_source=ig_embed
I have to admit, I'm kind of loving the look of John Travolta in this wig. Can he keep it, please?!
RELATED: Olivia Newton-John Wanted To See Herself In A Screen Test Before Confirming 'Grease' Role