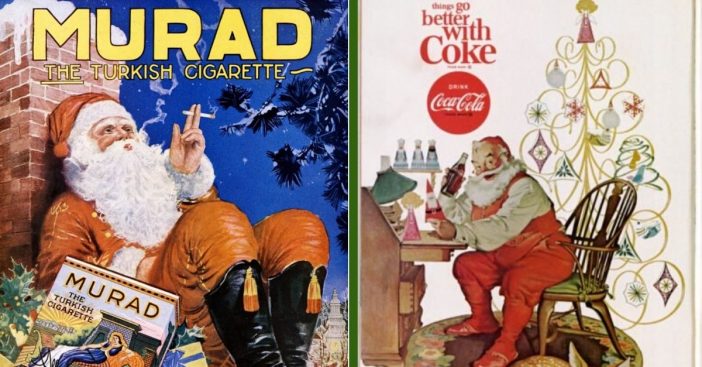 A popular, old-fashioned stocking stuffer
This advertisement dates back to 1962 and Colgate's Soaky Santa bath suds were super popular. That's one way to get your kids to take a bath!
"Things Go Better With Coke" Santa Agrees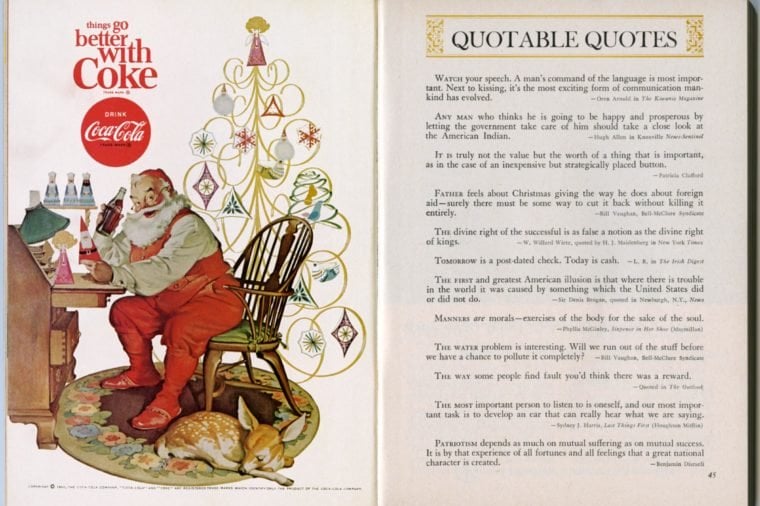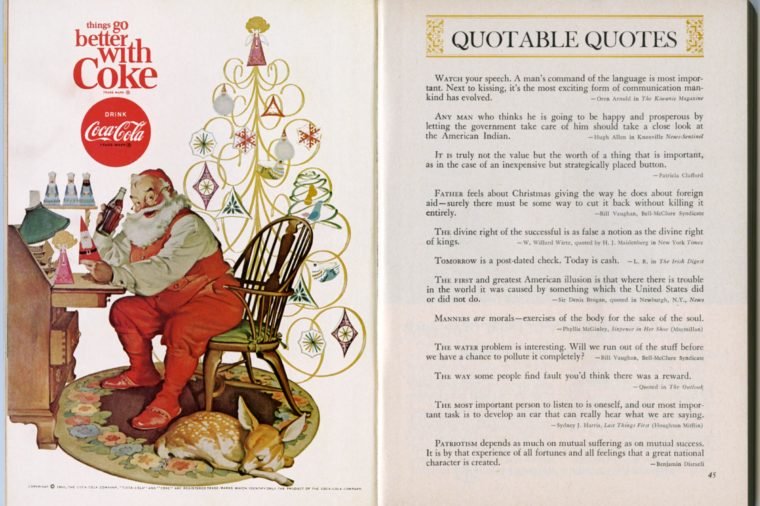 We see Santa Claus once more as the poster child for Coke's advertisements. This particular one includes 'quotable quotes' about Christmas that anyone would love!
Santa the smoker?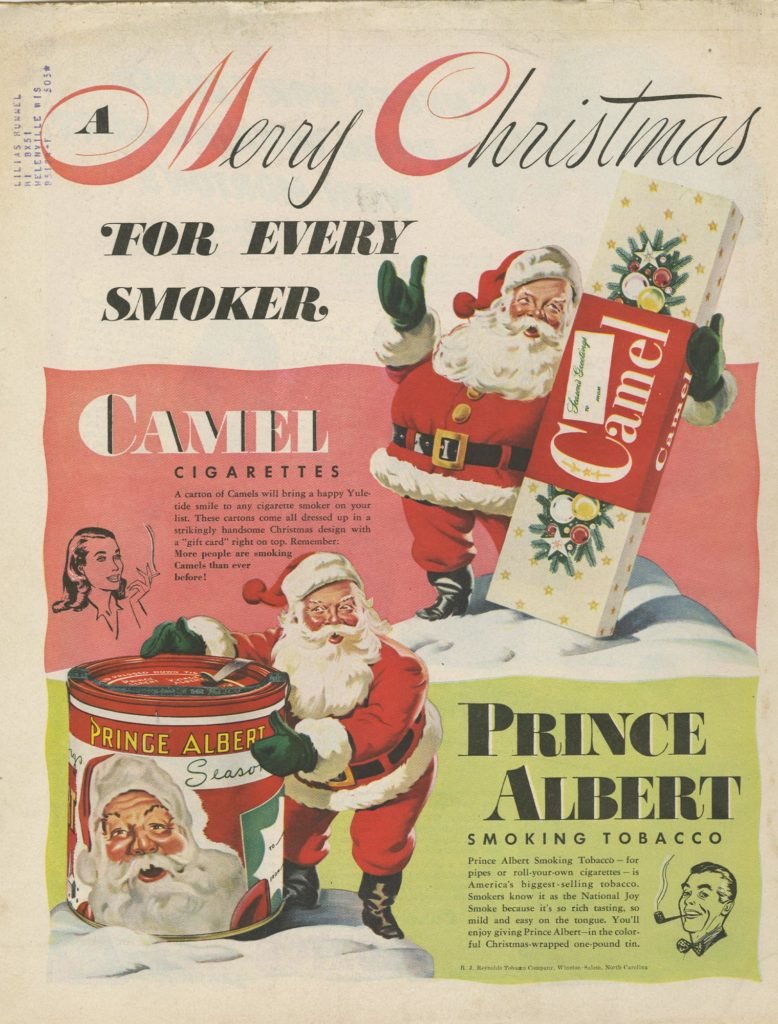 Similar to the first ad on this list, this advertisement from 1950 shows Santa with a pack of Camel cigarettes. He was used quite a lot to market cigarettes to the public.
Santa reads every letter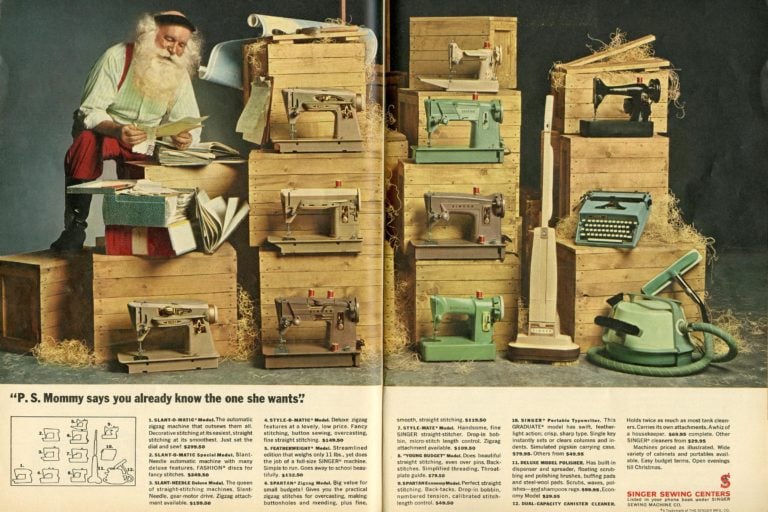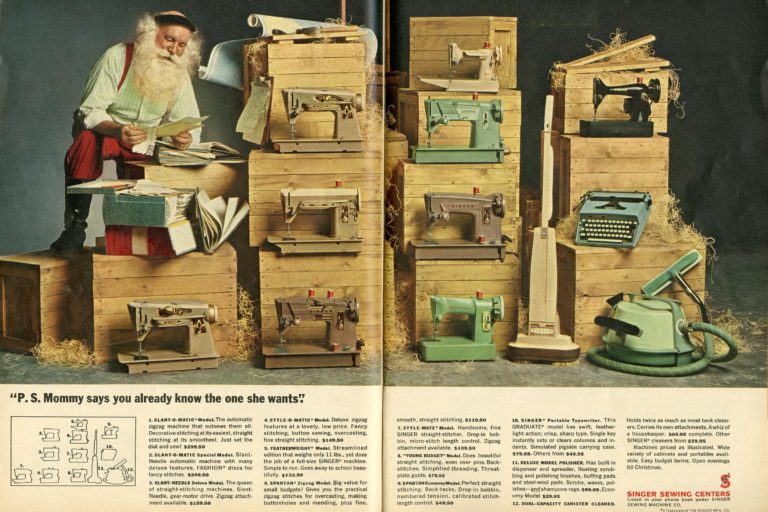 In this 1962 ad, it shows Santa reading all the letters from kids asking for a new sewing machine for their mothers. "P.S. Mommy says you already know the one she wants," the bold print says on the bottom. So sweet!
Do you remember these vintage advertisements? Check out these nostalgic '70s and '80s Christmas commercials. You may remember most of them!