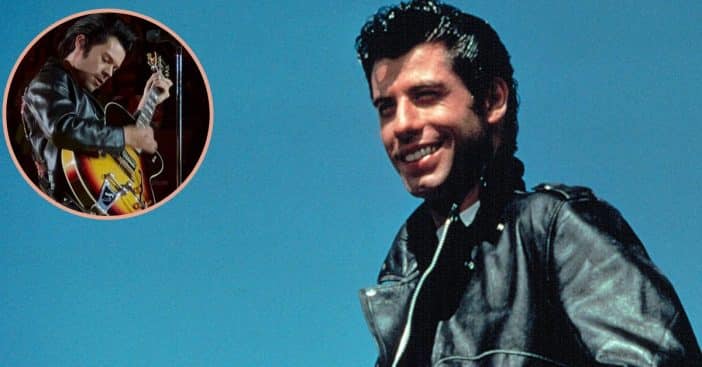 Musical artist Harry Styles recently dressed up as Grease's Danny Zuko and honored Olivia Newton-John at his Halloween show. Styles performed in front of a sold-out 18,000-person show, chock-full of people dressed up in their own Halloween attire, but all eyes were on Styles as he pulled off a fantastic Danny Zuko look.
He and his band entered the stage to "You're the One That I Want" and his bandmates were also decked out in Rydell High regalia. This included classic Rizzo and Marty pencil skirts and the matching Pink Ladies jackets, a "Beauty School Dropout"-era Frenchie, a nerdy Eugene playing the keyboard, and "bad Sandy" behind the drums. Styles was hand-jiving as he came out as the leader of the T-Birds.
Check out Harry Styles perfecting the 'Grease' getup as Danny Zuko
Harry doing the hand jive! #Harryween pic.twitter.com/ucBDK9uto6

— Harry and Niall News! (@HarryNiallNews) November 1, 2022
However, one of the most memorable moments of the evening was when Styles broke out into his rendition of "Hopelessly Devoted to You" which was sung by the late ONJ in the hit 1978 film. Photos of ONJ played on the Forum's video screens as Styles sung, paying tribute to the recently departed singer/actress.
View this post on Instagram
Styles is currently completing his 15-date residency at Los Angeles's Fabulous Forum, which will continue on Nov. 2, 4, 5, 7, 9, 11, 12, 14, and 15. While the leather jacket might be hung up for now since Halloween has come to a close this year, this will certainly be a "Harryween" to remember!
Check out Harry Styles singing "Hopelessly Devoted to You" at his show below: